Bengaluru-based Asia Pulp & Papers Pvt. Ltd. (APP) provides a diverse array of paper and packaging solutions – both pan-India and globally. The company offers paper-based, non-PE sustainable food service and food packaging products. APP is engaged in value-added distribution of papers & paperboards, manufacturing of non-PE & food-safe products, international trading, and converting (paper slitting-rewinding & paper sheeting).
In an interview with Paper Mart, Team Asia Pulp & Papers Pvt. Ltd. enlightens us about their business verticals, the infrastructure of the facility, their capabilities, and their outlook on the demand potential of fiber-based sustainable packaging solutions.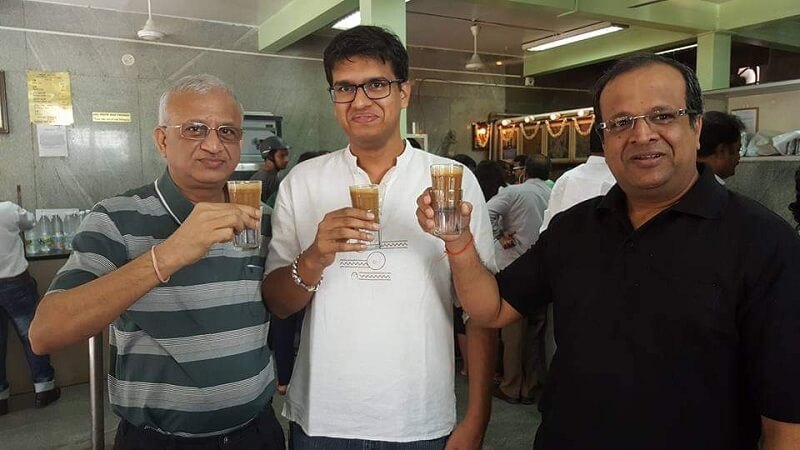 "We have been continuously expanding our capacity to meet the growing domestic and international demand for SUP alternatives in the food delivery/food service space. We will continue to invest both in the additional capacity as well as in widening our product basket."
Paper Mart: Could you give us an overview of Asia Pulp & Papers Pvt. Ltd. and its business journey?
Asia Pulp & Papers: Asia Pulp & Papers Pvt. Ltd., (APP) is a 25-year-old family-owned enterprise, which was started with the objective of bringing world-class packaging papers and sustainable paper products to Indian customers.
APP operates in four different business verticals:
Value-added paper distribution of world-class packaging papers, and paperboards;
Manufacturing of food-safe, non-PE food delivery, and food service products;
International trading of papers, fibers, chemicals, and paper converting machines; and
Job work converting – paper slitting-rewinding, and paper sheeting.
Value-added paper distribution
While a few large customers can import packaging papers by themselves, a large number of mid-sized customers interested in high-quality packaging papers are unable to import directly due to long lead times, large MOQ, forex transactions, customs clearances, and inadequate material handling, etc. To address this gap, in 2011, we set up a world-class converting plant in Bangalore.
Mid-sized customers can buy packaging papers on a just-in-time basis and in the desired sizes, formats, volumes, and packaging from our plant. Also, large customers buy material from our plant quite often to meet their unforeseen requirements.
Food delivery & Food service products
Single-use plastic has been recognised as an environmental hazard long back. We have been watching global developments in this space. As early as 2018, we were the frontrunners to introduce non-PE-coated boards in India for food delivery and food service applications.
Simultaneously, we also committed ourselves to setting up a Greenfield facility to manufacture world-class, non-PE food delivery, and food service products. We are happy to state that with the Government of India's strong initiatives to eradicate the single-use plastic menace, we are now recognised as champions of sustainability and leaders in non-PE sustainable food delivery and food service product category.
International Trading
Given the vast experience of the promoters in international trading, we continue to sell papers, fiber, and chemicals, to direct importers. With our expertise in converting, we sell paper converting machines to various paper converters and paper mills.
One of our most popular equipment is the Synchro Paper Sheeting machine, which is ideal for paper mills producing packaging boards where they need special sizes and dust-free sheeting. The machine we offer is very robust and provides a value-for-money ideal for the Indian market.
Job work Converting
With our state-of-the-art paper converting facility, we are the preferred job work paper converters for many publishers, corrugating companies, printing companies, and paper merchants. Customers rely on us for mill-quality paper slitting-rewinding, paper sheeting and paper packaging.
Watch: IVAX Paper Chemicals Interview
PM: Tell us about the infrastructure, equipment and storage facility at Asia Pulp & Papers.
APP: Our manufacturing is spread over two facilities in Bengaluru with about 80,000 sq. ft of built-up space. For our value-added distribution of papers and paperboards, our facility is designed to handle any roll of paper that a mill anywhere in the world can ship out. Multiple paper slitting rewinding machines, paper reel to sheet cutting machines, and a fleet of excellent material handling equipment gear us up to process large jumbo reels and provide customers with smaller reels or sheets in any size that they need and all on a just-in-time basis.
For our food delivery and food service products, we have a fully integrated infrastructure including printing & die-cutting machines, over 20 different product lines, and packaging lines. Our facility is versatile enough to handle large and small volumes of customised products.
Our in-house Design & Development equipment and the team quickly convert a chef's concept into a real-world packaging product. All paper reels, sheets and products are stored in a secure infrastructure considering the safety of man & material and ease of retrieval. For local deliveries of paper and products, we have a fleet of delivery vehicles to ensure the quick and safe delivery of materials.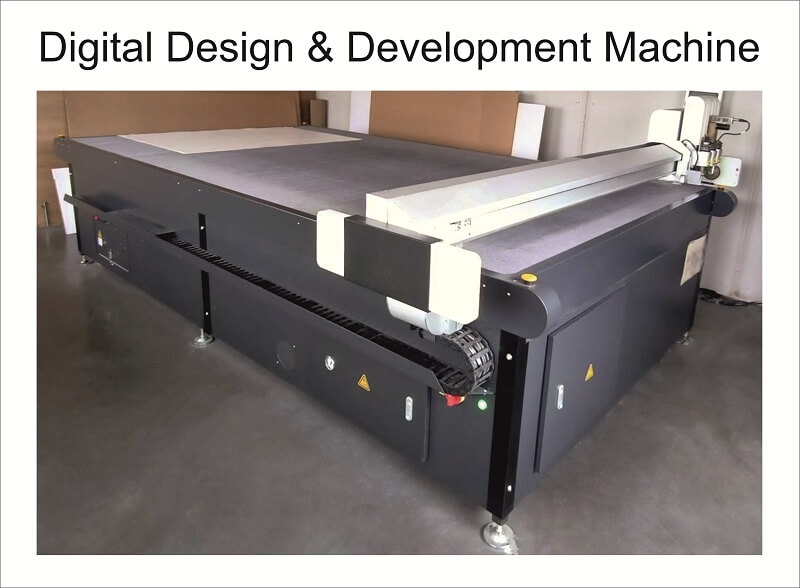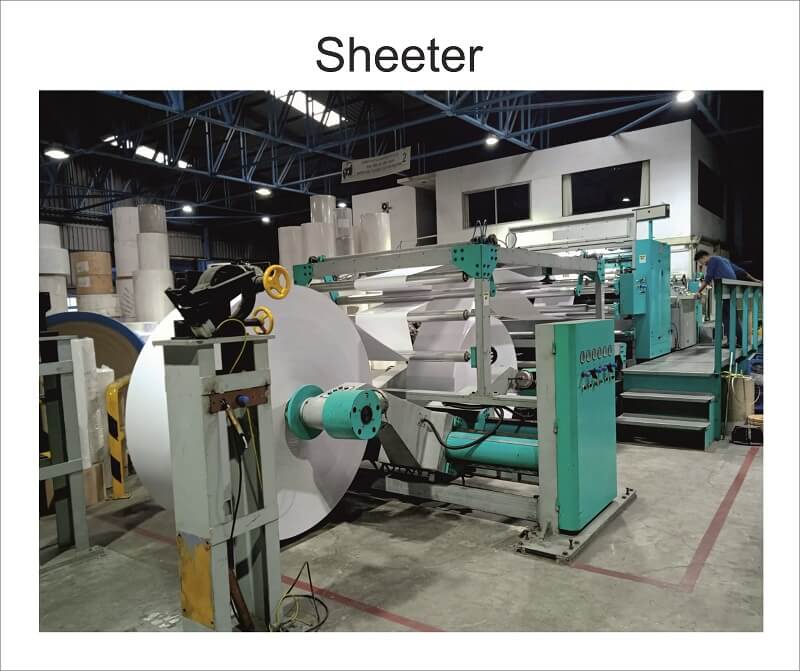 PM: Kindly describe the product range of the company along with the USPs and applications.
APP: Our primary focus today is food-safe, environment-friendly papers, paperboards, and products for food delivery and food service. We offer several plastic substitution packaging solutions to the e-commerce, industrial, and retail space including paper fillers, packaging rolls, paper bags, and paper covers. Moreover, we continue to provide world-class papers for corrugated boxes, shopping bags, food bags, wrapping, and packing.
The vast global exposure of our founders and their relationships with the best mills around the world help us source "the right" paper for most applications. Our entire team of 70+ does its very best to offer the right paper, the right product, and the right solution. Our biggest USP is to provide customised paper and products on a just-in-time basis. We are a fully integrated end-to-end operation and this has helped us to meet all delivery obligations despite the supply chain and shipping issues in the last 3 years.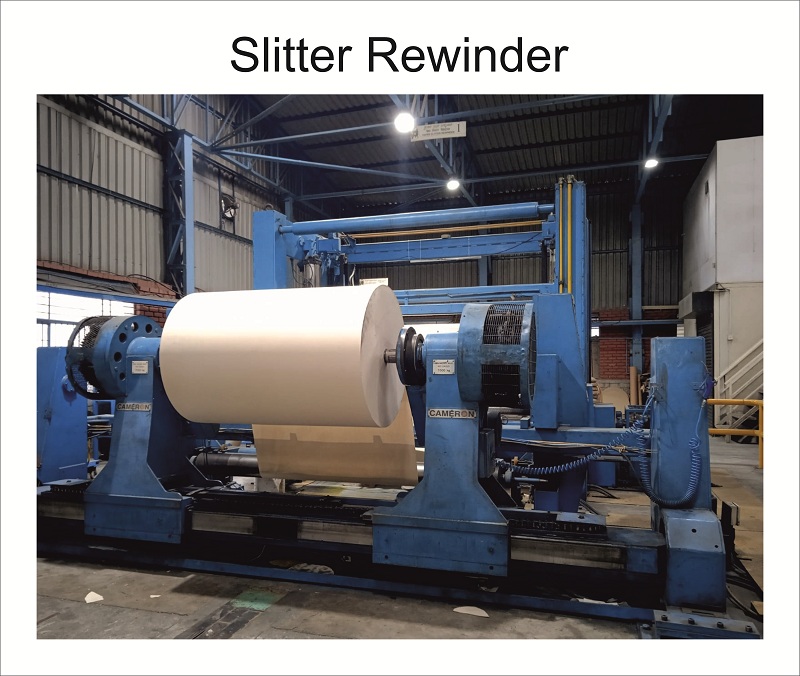 PM: Please shed some light on the specifications and unique features of the food packaging products supplied by Asia Pulp & Papers.
APP: Food is the most complex and sensitive product. Food can be dry or oily, acidic or alkaline, solid or liquid, and hot or cold. Food packaging has to be food-safe. It means not just the paper, but every input – inks, adhesives, machine, and tooling that comes in contact with the paper has to be hygienic and safe. The packaging for different foods needs to be designed and developed taking into account the condition in which it will be packed, delivered, stored, and consumed and the expected shelf life. Over the last 4-5 years, we have done extensive lab and field trials with a large variety of papers to ascertain suitability for specific foods and conditions. We now have ready solutions for most products and continue to design and develop solutions for new combinations all the time.
Our customers always look at us for complete solutions and we do our very best to provide them with one. We enjoy these challenges and have pioneered a complete solution for non-PE tamper-proof and spill-proof heat-sealed food packaging. We have designed various combinations of meal boxes that go from one dish to twenty including some extremely complex designs to deliver food items. We currently have over 50 tailor-made food packaging products and over 100 SKUs of food packaging and food service products.
PM: What is the market footprint of Asia Pulp & Papers? Also, tell us your expansion plans.
APP: We currently sell to over 100 locations across India. With the SUP ban, there is a huge interest in our papers, paperboards, and products. We are continually investing in Design & Development and new product lines to meet the ever-changing requirements on the ground.
Having stabilised our products and deliveries, we are now looking at exporting our products. We have been continuously expanding our capacity to meet the growing domestic and international demand for SUP alternatives in the food delivery/food service space. We will continue to invest both in the additional capacity as well as in widening our product basket. We are exploring multiple models to attract talent, technology, investments, partnerships, and teamwork to scale fast.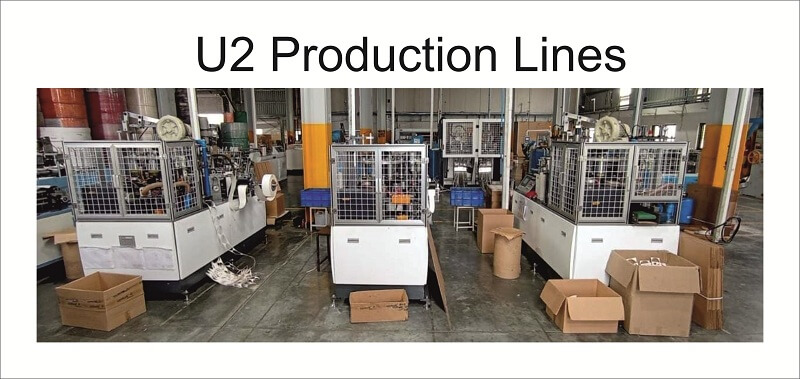 PM: Please cast light on the kind of clientele – the different brands served by the company. How do you ensure timely & safe delivery of your products to them?
APP: As the chefs say, one consumes food with the eyes first and then with the mouth! Our consumers are a discerning group of people with wide awareness and exposure to the merit of buying food in high quality, food-safe, and sustainable packaging.
Our customers include premium and luxury chains of HORECA, QSRs, sweets & savouries, ice cream parlours, bakeries, chocolatiers, cloud kitchens, event management companies, hostels, home kitchens, corporate & institutional kitchens, etc. We have our own fleet of fully covered vehicles for local deliveries. For outstation deliveries, we have tied up with strong logistics and delivery partners who are able to support our customers across over 100 locations in India.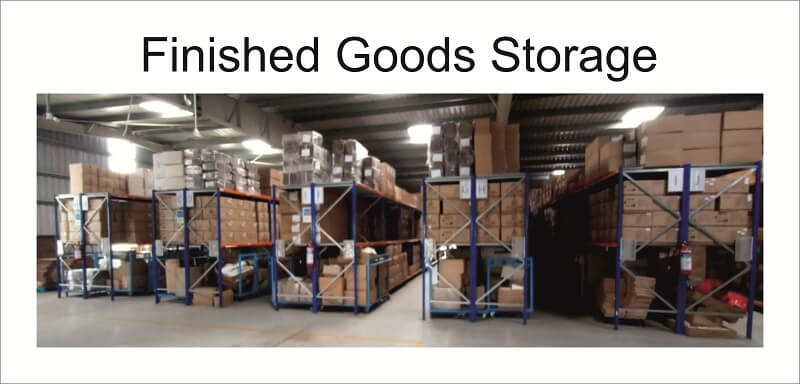 Also Read: Asia Pulp & Paper Introduces F&B Packaging Paperboard From Foopak Bio Natura
PM: Considering the surge in the fiber-based packaging market due to the recent ban on single-use plastics by the government; how do you see the market evolving in the future? What is your outlook regarding the potential of this segment in India?
APP: What started as a niche product range for the premium and environment-savvy food chains has swiftly moved to the mainstream with the ban that took effect on 1 July 2022. Many customers who were using SUP are now seeking functional and affordable alternatives. Now that a large number of mainstream customers are knocking at our door, we are working untiringly at finding suitable solutions for the mass market.
Our learnings over the last 4-5 years have put us in a pole position in this race to sustainable packaging. The potential is to change 100 percent of food packaging and service products to food-safe and sustainable fiber-based packaging. The consumer wants it, the customer wants it, the government wants it, the local authorities want it, and the planet wants it – this is the time for everyone in the paper business to stand up and deliver!