Nitish Kumar held a meeting of Udyami Panchayat to assess the challenges and hurdles in promoting paper industry in the state.
December 30, 2029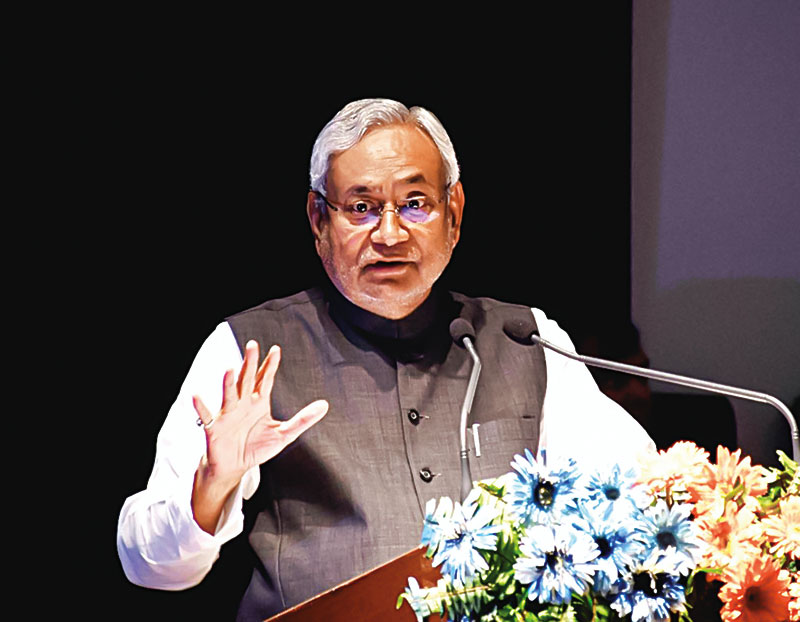 Bihar Chief Minister Nitish Kumar has asked the officials to take necessary steps to promote pulp wood and paper industry in the state.

Addressing a meeting of Udyami Panchayat on plywood, veneer and furniture industries at Samvad auditorium, the CM urges the state's chief secretary Deepak Kumar to prepare a specific policy for promotion of pulp wood and paper industry at the earliest after taking views of all stakeholders.

"We should work to promote paper industry in the state in view of increasing utility of paper, besides promoting the plywood, veneer and furniture industries. Several objectives of the Hariyali Mission and the Agriculture Road Map will be fulfilled once we ensure development of paper and pulp wood related industries in the state. The pulp wood related industries will not only increase the income of farmers but also create new avenues of employment," Nitish said while addressing the meeting.

The CM further asked the chief secretary and industries officials to get a study done by sending a team of experts and industrialists if other states have done something better in the field of paper industries. The officials will also suggest what modifications the state government will have to do in its Industrial Investment Promotion Policy-2016 to promote paper related industries. Nitish Kumar further added, "Our main aim is to increase the state's green cover, along with the income of farmers."

As reported in a leading daily, local industrialist Sanjay Goenka, who represented the Bihar Industries Association (BIA) along with its president Ram Lal Khetan at the meeting suggested promoting agro-forestry and large-scale production of soft woods like 'popular' and 'semal' trees for producing main ingredients of pulp industries.

Nitish Kumar also informed the meeting that the state government has now made a policy that the government buildings would be done ready along with furnishing. "There is a need of using some local items in furnishing work so that regional industries are promoted," CM said.