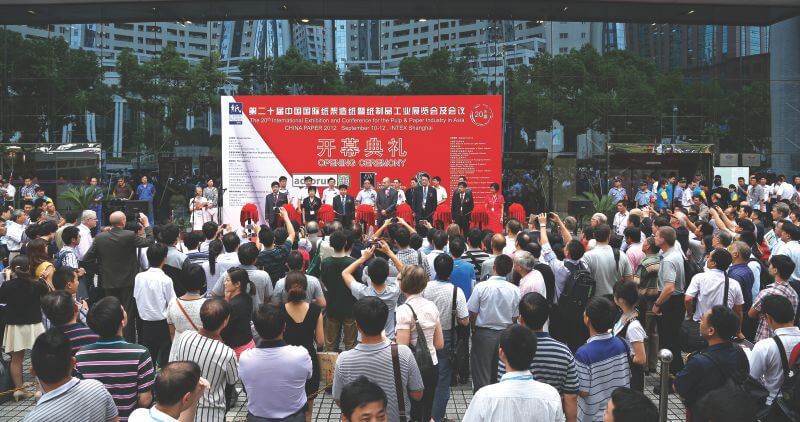 September 15, 2012

The 2012 China Paper exhibition in Shanghai continued to be the strongest pulp and paper event for the Chinese paper industry. Visitor figures were up 11% compared to the show held in 2011.

"We are very pleased with the outcome of China Paper in Shanghai this year. Increased visitor figures are important, but it means even more to us that our exhibitors are pleased and have reported of excellent meetings and good returns", says Marcus Bergström and Ned Krause, CEOs at the organising parties Adforum and EJ Krause & Associates.

Alongside the exhibition, the China Paper Technical Conference "Advance Guidelines for the Chinese Paper Industry" was organized together with the China Technical Association of Paper Industry (CTAPI) and the Paper Engineers' Association (PI). 180 delegates attended the conference. Also very popular and completely sold out were the two mill visits to Gold East (APP) and Nine Dragons paper mills arranged on 12th September. Technical seminars were also held on-site throughout the exhibition.

Facts and figures of China Paper 2012

Number of visitors                                   7,385
Number of exhibitors                                 380
Number of stands                                      220
Exhibition area sqm (net)                      6,500
Number of conference delegates          180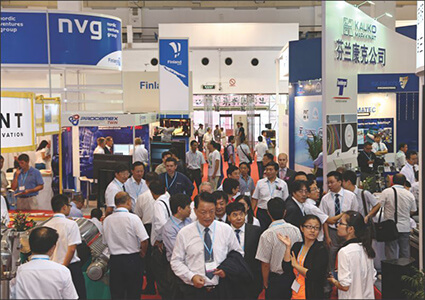 The 21st edition of China Paper will be held in Beijing in 2013 and the aim for this show is to include further specialised paper sectors as well as new dedicated features. This will be achieved by a stronger co-operation with domestic and international industry associations. Another result of this will be an upgrade in the numbers of quality professional visitors. To date China Paper has successfully invited professional visitors from over 60 countries.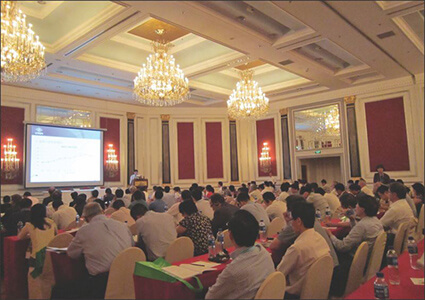 "Our long experience gives us the best position to organize a successful paper event in China of a truly international and professional nature. We very much look forward to Beijing 2013, with commitments already made by the leading global exhibitors", said Marcus Bergström, Adforum, and Ned Krause, E.J. Krause & Associates.

China Paper has been held since 1987 and is held annually, alternating between Beijing and Shanghai. China Paper / China Forest 2013 will be held on September 2-4 at the China International Exhibition Center (CIEC), Beijing. China Paper is organized by Adforum and E.J. Krause & Associates.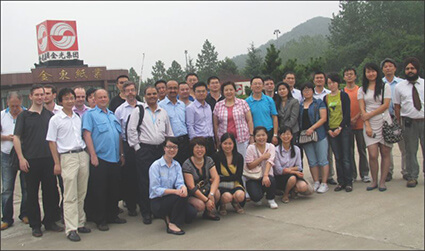 The paper mill visit to Nine Dragon and Gold East (APP) attracted 62 visitors from 10 countries, which was well arranged by the leaders and commentators from both mills for both Chinese and English introduction and explanation.

Gold East (APP) witnessed 34 visitors from 7 countries (USA-1, Canada-1, Germany-2, India-3, Thailand-2, Sweden-1, Albania-2) and 22 Chinese people, including 1 from Taiwan paid their visit to Gold East.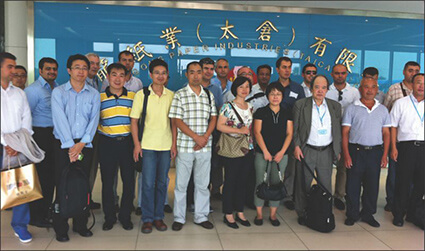 Nine Dragon had 28 visitors from 21 companies, including 19 foreigners from 5 countries (USA-1, Turkey-13, Iran-1, India-1, Japan-3) and 9 Chinese visitors.

The foreign visitors showed great interest in the Chinese paper products and took advantage of this trip to communicate and exchange views with mill delegates about their finished products in their presentation room.