Blinkit will deliver CHUK's products to end-consumers within 10 minutes, bridging the gap between end-consumers and CHUK.
February 22, 2022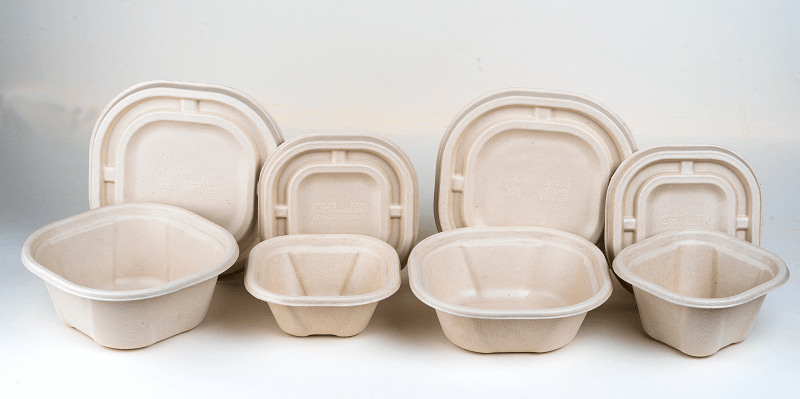 India's leading compostable food service ware brand, CHUK, has joined hands with Blinkit, a brand that pioneered quick commerce in India, as its sustainability partner.
Through this partnership, the sustainable foodservice ware brand aims to serve 1 crore pieces to the end-consumers on the platform in FY 2022-23. Blinkit enables CHUK's desire to reach the consumer within a stipulated period of time and lowest cost addition. As Blinkit's sustainability partner, CHUK aims to create a pan-India online presence. In doing so, it plans to facilitate easier access to its range of products for customers across geographies.
Speaking on the partnership, Mr. Ved Krishna, Vice-Chairman, Yash Pakka Ltd. said, "Since its inception, CHUK has envisioned a world where compostable tableware is the norm, not the exception. Our partnership with Blinkit as its sustainability partner is a significant step towards achieving this goal. With this, we want to be available wherever our customers are present, whether it is for a party or for COVID-mandated isolation, we'll be there in just 10 minutes."
Mr. Albinder Dhindsa, Founder and CEO, Blinkit, said, "Sustainability is a huge focal area for us at Blinkit. Over 75 percent of our packaging is already done in sustainable materials, such as compostable bags and cloth bags and we make sure our fruits and vegetables are packed in recycled paper rather than plastic. Given we see a huge demand for disposable tableware every Friday and Saturday, now instead of stocking paper or styrofoam products, we are glad to offer an entire disposable range, including plates, trays, and bowls, made of plant-based sustainable materials in partnership with CHUK."
Also Read: Stora Enso Expands its Formed Fiber Production Capacity in Europe.
Online access to CHUK's innovative, compostable solutions through platforms like Blinkit, will bolster the growth of the sustainable packaging business. This will also contribute to the ongoing and fast-growing crusade against single-use plastics, significantly reducing the burden on the environment.