The contract for two press section was signed in February, 2020.
May 13, 2020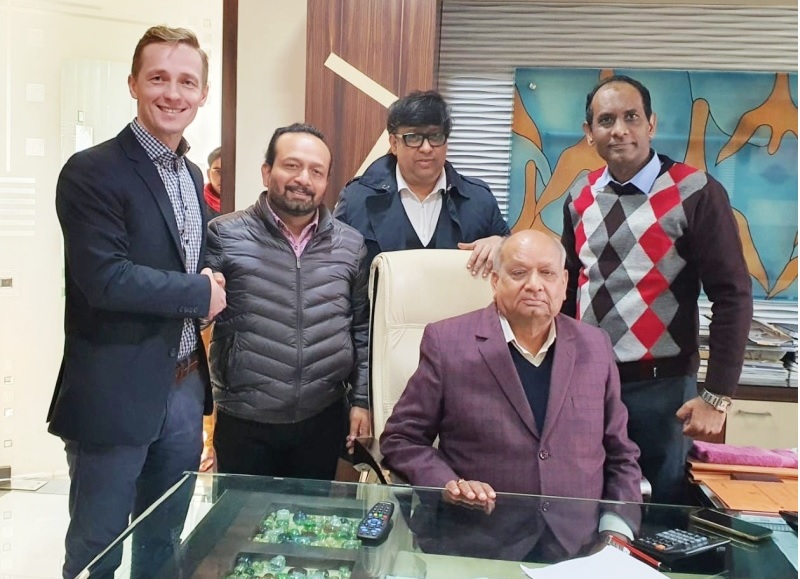 Mr. Mahendra Kumar Gupta and Mr. Amit Gupta of Dev Priya Industries have signed the contract with Bellmer for the rebuild of two press sections with shoe presses, in both PM1 and PM2.
PM1 will be equipped with a TurboPress for 1100 kN/m and PM2 with a TurboPress for 1300 kN/m. Both machines produce Liner grades in the range of 120-280 g/m² and a maximum speed of 500 m/min.
The replacement of existing Jumbo presses with shoe presses will ensure not only a higher production and increase the efficiency of both lines, but also lead to higher and more stable quality of the final product.
The scope of supply includes complete press sections with TurboPress shoe presses, framing, guide rolls, felt conditioning equipment as well as all auxiliary systems like hydraulic units, mechanical drives and the automation system.
With a history of 30 years for "Dev Priya Industries Pvt. Ltd." this project is just one step within the strategy of constant development.
Under the able leadership of Mr. Amit Gupta, the company not only gears up to meet the growing demands of high quality packaging paper, but also thereby strengthens its position as one of the biggest paper and board producers, both in their home state of Uttar Pradesh, but also in India