Increases its water production capacity by 100 percent while reducing wastewater and energy use
March 5, 2015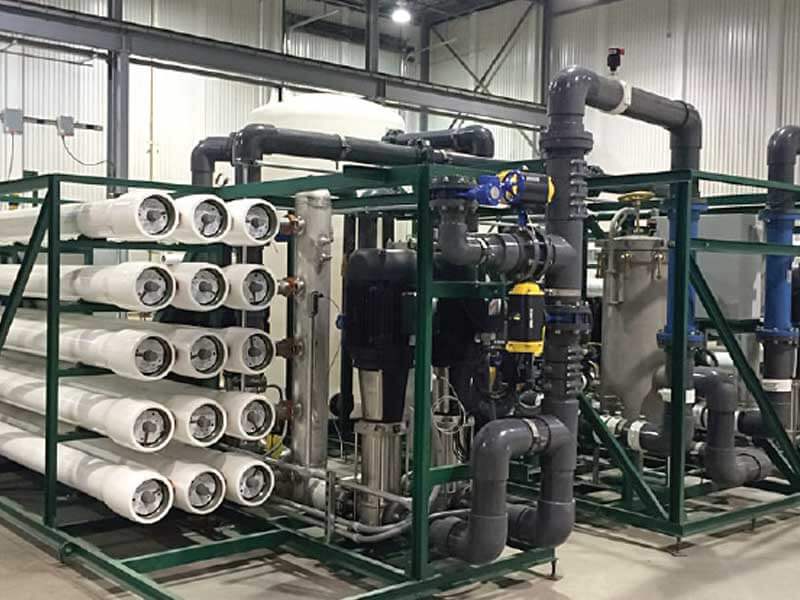 Arizona-based paper manufacturer Doubletree Paper Mills started up a new state of the art water treatment for their expanded manufacturing operation in Gila Bend in 2014. Doubletree purifies groundwater and recycles wastewater with reverse osmosis for use in its paper products processes. The new integrated water treatment system, supplied by Massachusetts-based Desalitech, increases its water production capacity by 100 percent to 400 gallons per minute while drastically reducing wastewater production and energy use.

Doubletree previously treated groundwater pumped from a well to the plant with a conventional reverse osmosis system at a water recovery rate of 75 percent, producing 50 gallons of wastewater from every 200 gallons of raw water fed to the system. The environmentally conscious manufacturing company replaced their existing conventional reverse osmosis units with Desalitech ReFlex Reverse Osmosis systems featuring CCD technology. This new installation boosts water recovery on their high-purity process water stream to 90 percent, reducing wastewater production by almost a factor of three while reducing energy use by nearly 25 percent.

Doubletree Paper Mills is a family owned paper products manufacturing company based in southern Arizona, which manufacturers retail and away from home consumer products such as bath tissue, facial tissue, napkins, and towels.