Buoyed up by the performance of its first packaging unit at Balasore, touching almost 180,000 TPA mark, Emami is now planning to put in place a similar plant. The company's estimated turnover is to cross Rs. 2500 Cr after this expansion, which will result in doubling of its present capacity and a significant increase in market share.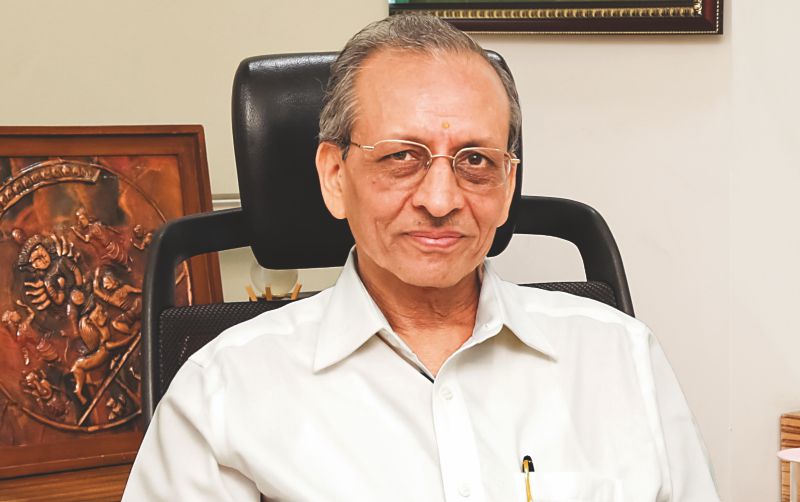 Established in the year 1982, Emami Paper Mills Ltd's (EMPL) entry into packaging business has been a marked success because of the tremendous performance of its board machine, now clocking over 135 percent capacity utilization, paving the way for another phase of expansion. The state-of-the-art conversion centre and a highly efficient board testing facility are rendering new aspects to the quality concepts. Encouraged by good market response and growth in Packaging sector, EMPL is now conceptualizing another big ticket expansion in the form of similar plant at Balasore with somewhat similar capacity.

EPML specializes in the manufacture of newsprint and writing and printing paper and enjoys the position of being the largest manufacturer of newsprint in India, and the only manufacturer in eastern India. The decision to enter into packaging business was reinforced mostly by the diversification and expansion agenda, but a regressive newsprint scenario in India and the world also reaffirmed it. EPML's packaging unit, spread over an area of 100 acre, is probably the right bet on right time and is already producing some of the finest high-end packaging materials such as virgin-based coated folding box boards and solid bleached boards, apart from best quality virgin top recycled grey back boards.

Paper Mart recently interviewed Mr. P.S. Patwari, Executive Director, Emami Paper Mills Ltd. wherein he shared few interesting details about the Balasore Packaging Unit, its operational efficiency, market response, and the plan to undergo installation of another plant at the site. Mr. Patwari also talked on Balasore' advantage, 100 percent power generation from captive units, logistics development and management, CSR activities, etc. Excerpts:

Paper Mart: It's over two years now; tell us about the market reach you have attained so far. What's the market response now for your packaging products in terms of quality, timely delivery, etc?

P.S. Patwari: Yes, we started our production in April 2015. It has been a very exciting journey, so far. Despite the slow GDP growth in the last two years, we filled our machine to 110 percent capacity in March this year. This became possible due to quality benchmarking, service, robust production and our quality and marketing team.

The market response has been very encouraging and we have spread ourselves from North East to Gujarat and from Himachal to Kerala. This wide spread presence has definitely helped us in ramping up volumes. We also received formal nominations from various multinationals and Indian conglomerates including our own house, which was the toughest.

PM: The packaging projects of yours must have been financially encouraging and a morale booster as Emami is now considering expansion through putting up a new mill doubling its present capacity. Where is that plan as of now? Any tentative idea about when will you be going ahead with that?

PSP: Company's diversification into high-end paperboard segment has been a remarkable success because of the tremendous performance of its board machine and well appreciated market acceptance of its paperboard, which is reflected in the top line as well as in the bottom line of the company. The PBT of the company has become three times in 2016-17 of what it was in 2015-16. Quality of our paperboard is at par with the country's best prevailing quality if not better. We are getting preference over the competitors for superior quality and in-time delivery.

After achieving over 100 percent capacity utilization of the installed capacity and touching the industrial benchmarks in terms of quality, productivity, cost and efficiency, the company has increased capacity of the existing paperboard manufacturing unit from 1,32,000 tpa to 1,80,000 tpa by making required upgradation and installation of balancing equipment. The additional capacity is also fully absorbed.

The company has marketing offices in all four regions (East, West, North and South) of the country, facilitating access to the paperboard market of entire India. Besides establishing its presence in the Indian market, Emami's paperboard has also been exported in the neighbouring countries.

Considering the present economic and market scenario, we are in the right position to look forward and plan for the long-term growth. Shortly, we are going to double our paperboard production capacity by setting up another similar unit at Balasore, Odisha, which will not only increase our market share but will give substantial reduction in cost through economies of scale.

PM: Finally, tell us something about 'Balasore' advantage, 100 percent power generation from your captive units, logistics development and management, CSR activities, etc.

PSP: Balasore is equipped with all infrastructure facilities for taking up the expansion project that we are considering. The facility here has various advantages. The first one being the industrial infrastructure in Balasore, which is drastically upgraded in recent past and the process in still ongoing; courtesy to the joint effort of NOCCI Infrastructure Company, IDCO, and the State and Central Government. Other benefits, which give Balasore additional points to expand, are availability of coal nearby, no large size paper/paperboard manufacturing unit in East India to compete, proximity of national highway and ongoing river water project, and railway siding (which has increased the industrial value of existing location). The coal can either be procured from Talcher Colliery (250 Km) or we can use imported coal through Dhamra and Paradip Port within the distance of 150 to 250 Km.

Company has developed a strong team comprising of experienced talent from the industry in addition to fresh and energetic college pass-outs. After receiving extensive training, the team now have the necessary skills along with high level of competence and dedication, which is one of the driving forces to go for a further expansion. The requirement of additional manpower can be fulfilled by acquiring from the local area.

Further, Emami is self-sufficient with its three captive power plants, having aggregate capacity of 33.5 MW, which not only ensures uninterrupted supply of quality power but also gives substantial cost advantage against grid power.

We have developed strong road logistic facility by fostering business partnership with leading road transporters in India, which enables us to deliver our product at the doorstep of the customers on time throughout India. Also, lead time for procurement is optimized. Besides strong road transport facility, Emami has facility of rail transport through Concor Depot (10 km) for raw materials and finished goods; the facility of railway siding for coal is also available to us. We are having good facilities to deliver finished goods at any location of the country within 72 hours; even trucks are available in sufficient numbers at competitive prices.

As a river water supply project has been taken up in public-private partnership under the leadership of the State Government of Odisha and NOCCI Infrastructure Comapny, there is sufficient amount of water available for us. The location is also rich in ground water availability. Emami has set its operational policies considering its responsibility towards environment and is very conservative while using the natural resources like water. And, having experience of running effluent treatment plant, we have also developed good technology for recycling of treated water. This will give us an added benefit for our upcoming project.

In Balgopalpur Industrial Estate, we are having 300 acres of land situated at the location 8 Km from NH-5 and well connected to newly-developed 50 Ft wide bypass road. The location is well connected to Balasore railway station, which is 15 Km from factory and part of Chennai – Kolkata rail route.

In the surrounding areas, over 150 brick manufacturing units are operational which not only consumes entire fly ash generated in Emami's captive power plants but also procure fly ash from other industries in southern part of Orissa. Thus, disposal of additional fly ash generated from additional power generation for upcoming projects will not be a problem.

At Balasore, Emami is doing business with a sense of responsibility towards the community, protection of the environment and for the enrichment of the life of less privileged people. The company in various ways has supported the local community by providing/promoting education and vocational training, health care, drinking water, and sanitation. We have a huge moral support from the local people of Balasore, which pushes the company to do better and better in order to reach the excellence.

PM: Emami is a diversified group with products other than paper and board. How much is the 'Emami advantage' facilitating the marketing of your paperboard and providing an edge over other brands?

PSP: Emami brand with a market capitalization of Rs. 45,000 Crore has definitely been an advantage during marketing and placement of product. But, at the end of the day, it is the product, service, price and partnership, which matter and are considered. Customers for packaging board need consistent world class quality products, and we at Emami Paper Mill deliver the same. Moreover, it is our corporate policy that any Emami product should benchmark themselves with the best in that industry, which has helped us in positioning ourselves.

PM: Paper board packaging is on swift growth trajectory in India witnessing both quality and quantity upswing by various manufacturers. In this competitive scenario, what does Emami do to ensure that it stays ahead of the demand curve?

PSP: From over last 5 to 6 years, packaging growth has taken momentum in India, with virgin grade shown growth at CAGR of 15 percent. It is a universal truth that wherever there is growth, new investment is bound to come; and I personally feel that more availability will create more demand for international quality board. In today's world, only volume players can survive with a long term vision.

Emami has taken the packaging board as a segment where they would increase the capacity to around 5 lakh tonne by the next 5 years. This is in tune with the projected growth of the industry. If we continue to deliver quantity and service as well as robust marketing including exports, we think we will be able to establish ourselves as a serious player in the market.

PM: Share with us a growth outlook for the packaging sector in India for the next 5 – 10 years. What would be the growth percentages for grey back boards and virgin grade board in this period?

PSP: With the implementation of GST, the growth outlook seems to be highly positive and I think there will be more growth and GDP is likely to increase by 2-3 percent, which will definitely impact the growth rate of packaging board. The organised retail boom has not penetrated the B and C category towns, which if thoroughly accessed will definitely boost up packaging in many folds.