Fibertec, a group of professionals and technocrats, strives to become a one-stop & end-to-end solution provider by undertaking turnkey projects while exhibiting a strong presence in the biodegradable and bioenergy sectors.
"Fibertec is associated with the biodegradable as well as bioenergy sectors and these two sectors are the true reflection of the sustainability processes."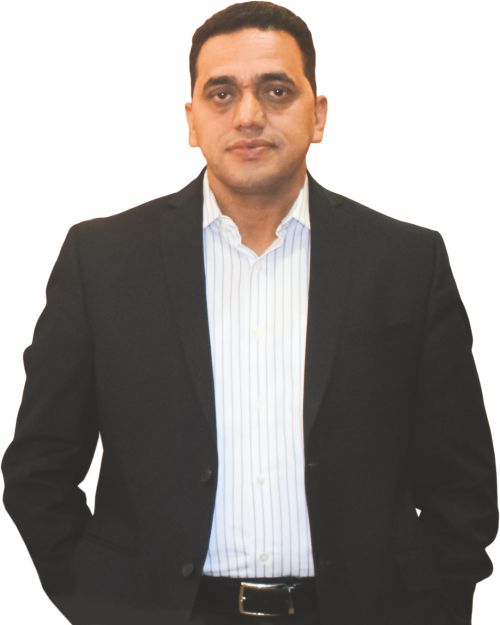 In an exclusive conversation with Paper Mart, Mr. JP Narain, Founder & CEO, Fibertec, talks about delivering turnkey projects, partnership with Genus Paper and Boards, some key projects, the importance of sustainability, and gives his outlook on the Indian pulp & paper industry.
Paper Mart: Could you present a brief overview of Fibertec along with its crucial milestones?
JP Narain: Fibertec is taking step forward to become a highly admired technology-led engineering, procurement and construction (EPC) company in India. We have established our expertise in providing sustainable solutions in the execution of industrial infrastructure projects while also demonstrating a strong presence in biodegradable and bio energy sectors.
We leverage our domain knowledge across various business segments to address the shift to provide end-to-end solutions in project execution on a turnkey basis and to achieve business transformation. With a wide array of offerings covering the entire lifecycle of a project, Fibertec offers and partners for services like engineering, construction, commissioning, procurement, operations, and maintenance, thereby, becoming a one-stop end-to-end service provider. We deliver projects on a timely basis using world-class project management techniques with the highest standards of safety and sustainability.
We broadly highlight on the evolution of technology along with techno economics-based detailed project reports. With a complete due diligence in terms of vendor and equipment selection, we design quality products (plant) with all engineering drawings. We commission the plant as per design specifications by deploying experienced agencies at the site.
We are committed to achieve the best-rated output of all the equipment, we deliver the final product as per the specifications designed in the project along with desired efficiencies to our clients.
Business Transformation
To bring overall transformation to business, we conduct Technical Audit and Gap analysis, which enable us to design the strategy for:
Process improvisation;
Effective people management processes;
Significant reduction in the conversion cost by work on process efficiencies;
Understanding market needs which leads to new product development; and
Attending customers concerns in real-time to achieve customer centricity and customer satisfaction.
Notable milestones:
Fibertec's growth validates its bright future, brimming with possibilities, and full of promise to power the future as a pioneer of technological innovations. The company's growing global footprint is complemented by considerable efforts. Moving ahead, Fibertec strives to further enhance its international presence for its future growth, by providing technical and conversant solutions to business needs.
Watch: IVAX Paper Chemicals Interview
PM: What is the vision & mission of your company?
JPN: In essence, the vision of the company is to become one-stop and end-to-end solution provider in the biodegradable and bio energy sector for their project execution and profitability enhancement.
The key mission of the company is to:
a) Plan and work with a customer-centric approach.
b) Operating assets and executing projects at benchmark level through technology & innovation.
c) To achieve sustainable growth with a focus on profitability and market leadership.
d) To create an empowered workforce driven by passion and purpose.
PM: You have recently joined Genus Paper & Boards as Business Transformation Partner. Kindly share the objective of this role and your strategy for the same.
JPN: We have recently joined hands with Genus Paper & Boards Ltd. (GBPL). Fibertec has the potential to greatly improve integration within the organization. We ensure to provide the technical expertise to GBPL which could be placed within the real and current concerns of the business for value creation. Fibertec maximises the timely deployment of the functions' skills and expertise within a shared understanding of business priorities. We have developed our framework identifying three distinct roles – Business Value Creator, Policy Implementer, and Business Specialist.
Therefore, Business Partnering requires a high degree of relational mastery, business acumen, independence of thought and action to drive profitability with the following initiatives.
Business Value Creator – With a deep insight and being "savvy" around how the organisation makes profit and creates value, Fibertec understands and contributes to the very "core" of the business to achieve the set financial targets.
Policy Implementer – Fibertec brings compliance to functional policies in an effective manner in order to build commitment rather than resistance. We drive sustainable and ethical results beyond blind adherence to process.
Business Specialist – Fibertec has a team of core functional expertise and we continually strive to deepen the specialization, and leverage it in service of business outcomes.
PM: Could you shed light on some of the important tissue and duplex board projects undertaken by you? What are your upcoming projects in these segments?
JPN: Recently, Fibertec has undertaken a project of tissue plant with the capacity of 65 MTPD. This is an international client project to be executed on a turnkey basis. Our core team is working on the same. We bought this plant from one of the best technology partners and Fibertec is completely managing the entire project right from the ground preparation to final commissioning of the plant. We are also responsible for the operation of this plant.
Another bioenergy project which Fibertec had signed is a 120KLD ethanol project which will be commissioned in the western part of the country.
There are a few other projects which are under discussion and duplex board is one of them.
PM: What kind of effective modifications do you suggest in old paper/kraft machines to make them more productive and process-efficient?
JPN: I have spent a very little time in this vertical but I believe that old Kraft / paper machines need proper engineering balancing along with proper asset care processes.
In my opinion, by revisiting proper engineering design calculations, along with a right kind asset care processes, could leads to good efficiencies & productivity both. However, it should be noted that the results depend on a case-to-case basis because there could be old machines which are quite well-managed.
PM: Tell us about your sustainability efforts along with some of the ecological products you help the companies to produce. How important is Environmental, Social, and Governance analysis for any company?
JPN: Sustainability (ESG) is the key driver for the growth of any organisation. Nowadays, consumers, as well as investors, are more cautious about the sustainability processes of any organisation according to which they give ratings to the organisation and their products/services.
Fibertec is associated with the biodegradable as well as bioenergy sectors and these two sectors are the true reflection of the sustainability processes. These two sectors have a strong purpose to drive, care for the planet, and care for people. Along with these two pillars, they are driving the third pillar, i.e., the profit for the organisation.
PM: How do you help the companies in driving customer centricity in the market?
JPN: To drive customer centricity, Fibertec is focussing on the following processes:
a) OTIF of the organization.
b) Introducing new products.
c) Resolving customers' issues (customer/channel partners) as per the agreed timelines.
d) Measuring customer satisfaction through NPS or market study.
Also Read: Genus Paper & Boards: Plans to Expand and Become One-Stop-Shop for All Packaging Grades
PM: What is your outlook on the Indian pulp & paper industry?
JPN: During and post-COVID, the pulp and paper industry has gone through extremely low and extremely high market sentiments. Fortunately, now, the industry is getting stabilised, as disruptions due to global logistics, high coal costs, and high input prices are settling gradually and international logistics cost has also come down drastically. Simultaneously, the balancing of material availability is also taking place.
In India, I am anticipating good growth especially in the tissue, packaging as well as in writing & printing segments. As the pulp prices in the international markets are not cooling, it results in a higher manufacturing cost for all paper products in the international market. The above trend will restrict the import of all three said segments, hence, it will stabilise the domestic demand as against the domestic manufacturing capacity. If in the future, the pulp prices cool down, then the scenario will be different. Overall, all these three verticals will stabilise and will show stable growth in the domestic market.