Incorporated in 1939, Orient Paper & Industries Ltd. is a multi-product company headquartered in Kolkata. The company is the leading tissue paper manufacturer in India. It produces a wide range of writing, printing, industrial, and speciality papers, paper products, and boards. An eco-friendly enterprise, Orient Paper & Industries is known for its reforestation and other restorative measures.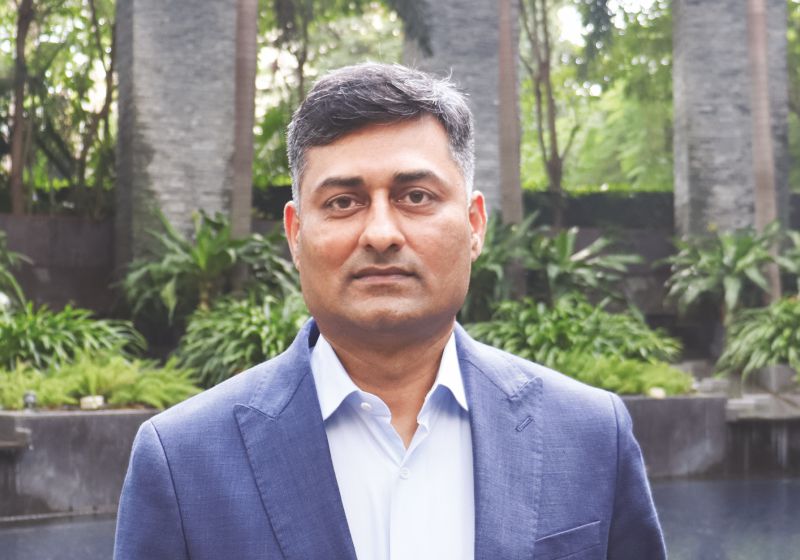 "Sustainability is a big agenda and the paper industry can play a major role… As a responsible organization, our approach is to take everyone together and grow together sustainably."
Paper Mart interviewed Mr. Ashwin J. Laddha, Managing Director & CEO of Orient Paper & Industries Ltd. (OPIL), to know more about the company and its sustainability efforts.
Paper Mart: Could you please give us a brief outline of Orient Paper & Industries Ltd. (OPIL)?
Ashwin J. Laddha: Orient Paper and Industries Ltd. is an iconic Indian company in the pulp & paper segment. We have been in existence for over 86 years and we have many firsts to our credit. Since its inception, our focus has always been on holistic development from the community to the value chain. We have been practicing Environmental, Social, and Corporate Governance (ESG) for the last eight decades.
Orient is an institution and I am very happy as well as proud to be a part of it. We are focusing on how is Orient going to look when it becomes a hundred-year-old company. That is quite exciting for us because we are going to be a part of the team which is going to create history and cross this milestone.
PM: Describe the product portfolio of the company. Is there any new development with respect to the product offerings?
AJL: Currently, our focus is on creating products in the health and hygiene segment, developing a sustainable substitute for plastic, and being a niche player in the education sector. These are the three broad categories where we have our presence, and we're quite focused on gaining even more depth in all these categories. We are going to add more products, which will be more value-added in nature. We want to help the value chain grow responsibly and profitably.
Watch: IVAX Paper Chemicals Interview
PM: Going forward, what opportunities do you see in the hygiene segment and what kind of steps are you taking?
AJL: Health and hygiene is a growth segment, and I think that's a permanent reset, which has happened. Fortunately for us, we were the pioneers to introduce virgin tissues in India. We are looking at debottlenecking our capacity and our second step would be to gain more depth and expand the capacities in that space.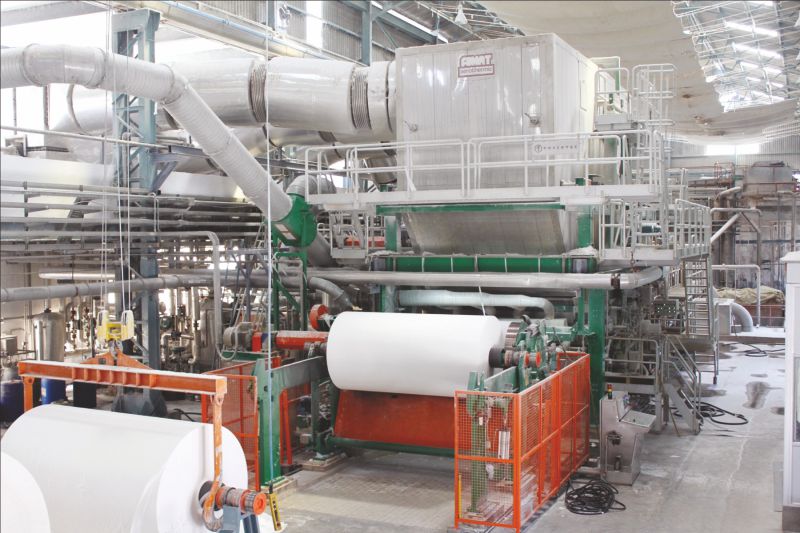 PM: It has been a while since you joined Orient Paper & Industries Ltd. as the CEO. How has been your journey and what are you looking forward to in this role?
AJL: In Orient Paper & Industries Ltd., I took the charge on 14 January 2022 and have been there for over two and a half quarters. Our focus was to have a 360-degree approach to create a roadmap for Orient which includes components such as people, process, technology, digitalization, revisiting our product mix and marketing mix and re-engaging with our longstanding partners from the market to the vendor ecosystem.
We are looking forward to growing sustainably and responsibly, taking everyone together, and are very excited about the journey ahead.
Before joining Orient, I was in the textile industry, which again, is a very mature industry having timid growth over years. The approach we took there was to look at possibilities to unlock value, outcome of our exhaustive work across the value chain was achieving consistent growth for eight years which was three times the rate of industry growth.
Similarly, in the paper industry, we are looking at the possibilities, and I feel there are huge growth opportunities for us. Sustainability is a big agenda and the paper industry can play a major role in that, specifically, in soil conservation and afforestation. We have a huge responsibility to empower the lives of rural India.
Orient Paper has always been sincerely responsible in its business and it is going to be even more responsible in the years to come. As a responsible organization, our approach is to take everyone together and grow together sustainably.
PM: Take us through the opportunities you see in the post-pandemic era for the pulp and paper industry.
AJL: It's a very important reset, which we all have seen in our lifetime. Every such major reset means that we have to take a pause and reflect on what the road ahead looks like and recalibrate our approach. If you don't take these calibrations seriously at the right time, you might lose on to the opportunities.
Pulp & paper is no exception; this is an industry where a few categories or segments in the business have got a permanent reset in terms of not-so-attractive growth looking forward while other categories have got fast-track growth opportunities. Once we understand this broad theme, it is about also reorganising your business model, core competence, and manufacturing capabilities. Either you become stagnant with diminishing growth business, or you relook at the whole future, as in fast-track growth opportunities. We, at Orient, are very excited about the opportunities which lie ahead of us, and we have done the recalibration of our business model.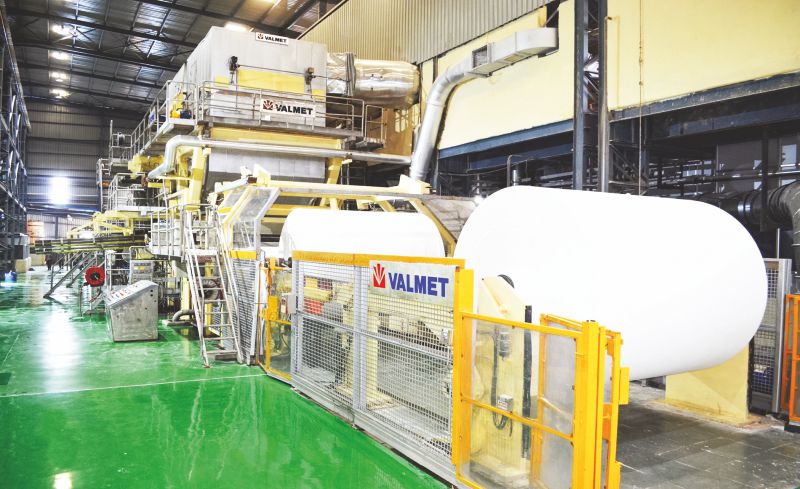 PM: What challenges do you see ahead? Also, how do you think these challenges can be addressed in the future?
AJL: We have been talking about the VUCA (Volatility, Uncertainty, Complexity, Ambiguity) world for the last 10 years and the pace and intensity of that have increased dramatically because of geopolitical developments. As a business, creating that culture of agility, moving quickly, and having a very strong supply chain, is going to be crucial. That is a big challenge because there are many unknown unknowns; for example, you don't know what would be the impact of the Russia-Ukraine war – there could be a permanent reset on the energy prices. Another example is the supply chain disruptions that are happening because of China's zero-COVID policy. These are unprecedented challenges that are coming in. Hence, a company needs to create the capability to be more agile for growth.
Also Read: Orient Paper & Industries reports 38.72 percent growth in sales in Q3 FY22
PM: India has always been a pulp deficit country; your thoughts on that?
AJL: There are reasons for that – some are policy-related while others are from an entrepreneurial point of view. However, now parts of the puzzle are falling into place. The government is taking initiatives and policy changes to make it easy for corporates to undertake farm forestry initiatives.
We have some strong focussed integrated paper manufacturing companies that are willing to invest and grow. So I think, if we look back after five years from now, we will see a different picture behind us. India is getting the rhythm back in the paper industry; the policy changes and global dynamics are helping us to move faster. I think it's our moment, we need to make good of that and execute.
"It is about reorganising your business model, core competence, and manufacturing capabilities… We, at Orient, are very excited about the opportunities which lie ahead of us"
PM: What message would you give to your peers and customers in the industry?
AJL: I am incredibly lucky to have peers who have led the business responsibly and set high benchmarks in terms of technology and social development. I'm new in the paper industry and learning from what's happening around me. Our industry has a very positive vibe where everyone is open to sharing their best practices and helping each other unlock their potential. Meanwhile, most of our customers are with us for three to five decades; and that is a wealth of experience & knowledge. I'm happy to be part of such a community and contribute towards its progress.