Policy changes in China and global trade issues have helped the domestic paper sector with buoyant prices, steady demand, and growing exports, according to industry experts.
August 31, 2018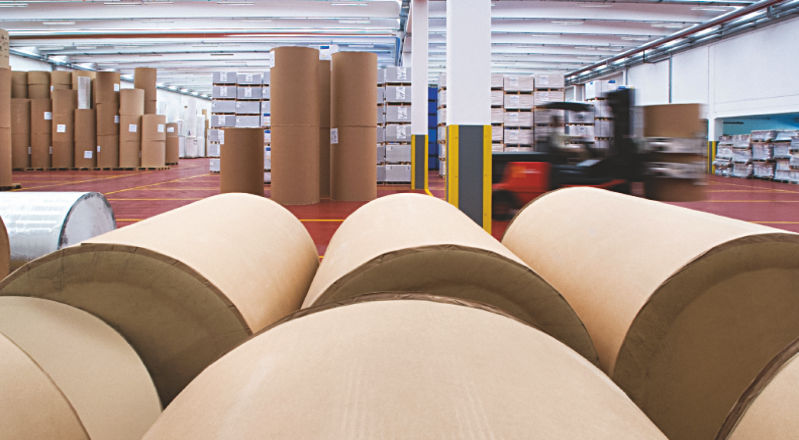 Though, the industry officials add a note of caution on the cyclical nature of the industry, demand is expected to be steady and there are opportunities for import substitution of about INR 10,000 crore in newsprint per annum.
Sanjay Singh, Divisional Chief Executive of ITC-PSPD, said, "The performance of the paper industry lately has brought the smile back on various stakeholders, including owners due to demand growth and firm prices."
"The best part is this is aided by what China, Vietnam and the US have done with the paper sector back home. The tightening of wastepaper demand had boosted the demand for pulp that goes into making of the paper. This has jacked up prices of pulp and this in turn has resulted in prices of paper and finished products going up," he said.

"The paper sector is doing well in the past one and half years and the trade war between the US and China has aided this growth. But we need to factor in the cyclical nature of the paper sector," he cautioned. The industry is globally competitive but more needs to be done in automation and extensive use of data for greater efficiencies, he said.

PS Patwari, Executive Director of Emami Paper Mills and President of INMA, said, "The country's demand for newsprint is estimated to be about 2.8 million tonnes but production is about 1.2 million tonnes, and the balance is imported. If we produce all that we consume domestically, we would be able to save about INR 10,000 crore every year." The company executives were speaking on the sidelines of Papertech 2018, an industry conference.

K.S. Kasi Vishwanathan, Chairman of Papertech 2018 and MD Seshasayee Paper and Boards, said, "The drop in production in the US, Sweden and China have added to the export demand, even though it is relatively small at about 1.5-2 million tonnes. Of the 17 million tonnes installed capacity, the utilization is about 85-90 per cent and capacity addition will be needed."

"Some of the paper companies, including Seshasyee, Emami, Century, and Orient Paper are all in the process of either adding or have added fresh capacities. This augurs the industry well which is growing at 7-8 per cent or at the pace of the country's GDP," he said.