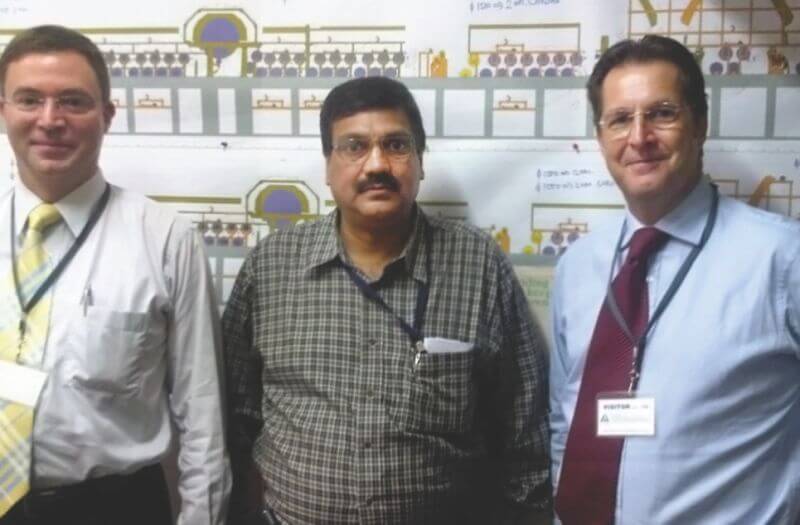 20 May, 2011

ITC's Paperboard and Specialty Paper Division (PSPD) operates India's largest integrated pulping and paperboard manufacturing unit in Bhadrachalam, with a total manufacturing capacity of more than 350,000 tons of papers and paperboards per annum. ITC-PSPD is currently executing a capacity expansion project of 100,000 TPA.

ITC-PSPD chose MarquipWardUnited as its preferred sheeting technology partner. MarquipWardUnited is a division of Barry-Wehmiller Companies, Inc., a $1 billion global provider of manufacturing equipment solutions and the largest packaging machinery group in the Western Hemisphere.

It was decided that a partnership between the two companies would provide ITC with the sheeters needed to improve both performance and quality. Both ITC and MarquipWardUnited see this order as the first step in a long and mutually beneficial relationship. Two MarquipWardUnited SheetWizard sheeters equipped to produce dust-free, press-ready sheets running with one or two reels were specified to meet the exact needs of ITC and to accommodate the growing quality demands of Indian printers and folding carton manufacturers. With more modern high-speed presses being installed in India, only sheets cut to the tightest tolerances will allow the printer to reach the maximum output potential.

"We have been trying for some time to enter the Indian paper and board mill market," explained MarquipWardUnited area sales manager Michael Gennis. "In ITC, we have found a superior partner for this first success."

Rakesh Gupta, ITC General Manager – Projects, commented, "From the unique MarquipWardUnited technology, we are expecting a high output as well as excellent cutting quality and cutting accuracy, combined with a reduced power consumption of 50 percent compared to sheeters from other suppliers."