The production of fully compostable and eco-friendly food packaging products, as a result of the synergy between J&J Green Paper and Cerax, will be in conformation with the EU Directive.
March 30, 2022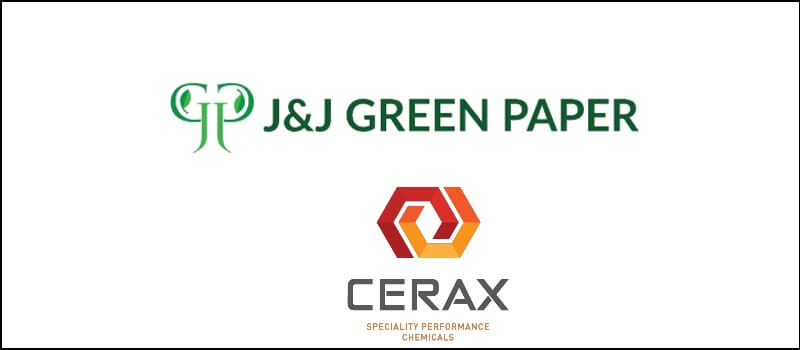 As the new European Directive with respect to single-use plastics came into play, many companies are looking for ways to conform to the laws pertaining to eco-friendly food packaging. Keeping this in view, J&J Green Paper, Inc., a Miami, USA-based manufacturer of sustainable paper products, and CERAX PTY Ltd., a South African maker of specialty waxes, have formed a partnership.
The production and supply of green paper products are expected to expand as an outcome of their association.
Commenting on the partnership, Scott Segal, CEO of J&J, remarks, "Having greater access to this material to make and coat paper for food, beverage, and other consumer products directly helps the environment by reducing plastic waste and greenhouse gasses."
Watch: Evolution of Paper Based Packaging
Within the agreement, J&J Green's patented JANUS, that is, a moisture-proof coating will be rolled out at the facility of Cerax at Jet Park, Johannesburg, South Africa. At present, the plant has the capacity to produce 24,000 MTPA of specialty waxes with the potential for further expansion.
JANUS is an all-natural and moisture-proof solution that is used in the manufacturing of paper and paper packaging. The solution is designed to provide paper producers with an alternative to current fossil fuel-based moisture-proof solutions that creates toxic greenhouse gasses. The bio-based coated paper is the world's most eco-friendly paper owing to its properties of being organic, recyclable, compostable, and repulpable.
With the JANUS coating, rigorous industrial paper quality standards can be met at a cost lesser than polyethylene glycol (PEG) coated papers along with also abiding with the EU Directive 2019/904, requiring the elimination of single-use plastics.
Stuart Prior, Managing Director of Cerax, says, "For almost 35 years, Cerax has been producing high-quality industrial waxes on the African continent.'"
Also Read: Cortec introduces VCI Reinforced Paper for Packaging
Prior further adds that this move is not the first one for Cerax into alternate eco-friendly waxes, but it is still significant. Moreover, the licence to produce J&J's proprietary and breakthrough paper coating enhances Cerax's product line as well as it stands perfectly with global trends.