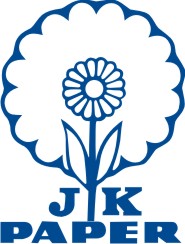 JK Paper Ltd. is India's largest producer of branded cut size papers and a leading player in the fine papers and packaging board segments. Grappling the major chunk in the copier segment and growing it year on year basis involves capital investment, workforce and other resources but the most important element that makes all the things worthwhile is the strategy and its rightful execution. In an interaction with Mr. A.K. Ghosh who spearheads the sales and marketing operations at JK paper ltd., he took us through the market strategies of JK Paper, their focus on product development, its strength and critical success factors highlighted below.

Paper Mart: Highlight the marketing strategy of JK Paper and its focus on product development.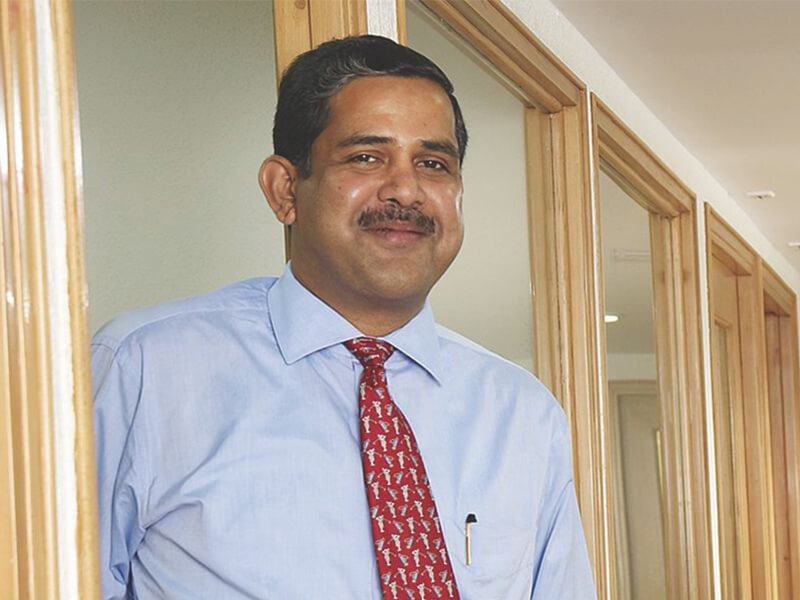 AK Ghosh: When paper industry was content with producing ordinary cream wove quality, JK pioneered in 1962 the surface sized maplitho paper – popularly came to be called 'JK Maplitho' – a premium quality printing paper ideally suited for the litho printing process. We went further and the real transformation in marketing began in early 1990's viz. JK Paper's customer driven business approach.

Advancements in printing technology in copier machines, with upgradation from liquid toner printing to dry toner and now digital printing – saw evolution of a premium and brighter copier paper – made to exacting specifications – in consumer friendly packs of various sizes.

JK Paper was quick to see the opportunity of introducing 'Mill Pack' as compared to 'Local Cut Packs' of copier papers available in the market that time – giving birth to largest copier paper brand in the country – 'JK Copier' – no machine jamming, whiter & brighter, excellent edge finish and print results.

JK Paper was among earliest to invest in state-of-the-art A4 cutting lines for mass production of these products. JK Copier's status as the largest selling multi-functional office paper is not by chance but its efforts over the years.

Apart from JK Copier, JK Easy Copier and Sparkle, we also introduced JK Copier Plus, CEDAR etc to meet the requirements of corporate executives as also to meet the demand from printers for high quality premium writing and printing paper.

Branding approach + diversification into coated and virgin board segment has helped us to be present in all the fast growing paper and board segments of the market (the only Indian paper co. to have this distinction).

Introducing ColorLok is yet another milestone in our efforts and market initiatives to be ahead of the curve. JK Paper has signed an agreement with HP to be the first Indian paper company to make ColorLok papers in India.

It is important to emphasize that this will also provide "true-value-for-money". It substantially reduces printing costs and helps reduce environmental wastes. It will also, by making printers run smoothly, increase life of printers themselves.

Branding and marketing of JK Paper is being greatly facilitated by wide marketing/channel distributors. Some of these have been with us for a very long time. Good quality products require good technology and quality people.

PM: Elaborate on the strengths that a company such as JK Paper brings to the table.

AKG: JK Paper has been constantly creating value in a highly capital intensive and cyclical business, where volume is traditionally considered as key profit driver. Most companies concentrated on increasing capacity but JK Paper responded with a brand driven strategy, with customer at its heart. We were able to make JK Paper synonymous with premium quality paper and this is reflected in customer's trust in its products enjoying the 'Brand' status among its competitors. It is the ability to understand customers' expectation / aspirations and fulfil their needs and requirements that had given us the "first mover advantage" in many products.

PM: Highlight the factors that seem critical for JK to succeed in emerging markets.

AKG: It is essential to ensure that JK Paper service different pricing points without sacrificing quality standards. This is why we have two distinct brands JK Copier and JK Easy Copier: for high end market and lower end market respectively. Sparkle' is yet another brand introduced to meet the middle segment of the market and face competition from new products launched by other paper producers in the country. We also went for modern technology and focussed on "size" whenever we took capacity expansion. This helped us to gain economies of scale on one hand and resource conservation on the other.

Apart from catering to the domestic market we have also been making efforts to penetrate global market. Our efforts have been rewarded with a special export award from CAPEXIL for 2010-11.

Constant innovation, eye for managerial and operational efficiency through programs like TPM helped us to save on costs on a wide front. The fact that we largely have an "in-house" pulp capacity to meet our requirements also helped us to overcome volatilities in price of market pulp also helped us in a significant manner.

It is important that we make available all varieties and at various price points to cater to a wide range of customers and their varied requirements. Paper is still considered as a commodity or "a white piece" and it is important to differentiate our products from the rest in the market place. The critical factor would be to augment our branding to commodity marketing like paper, particularly when copier paper is emerging now almost like a FMCG product.

PM: Where do you see W&P segment in the coming 5 years?

AKG: Currently W&P segment size is about 5 million tons per year. It is likely to grow by 9-10% annually so over the coming 5-6 years one would see the market expanding to around 8 million tons per year. Copier and coated, however, are growing faster than the overall W&P segment. I see a combined size for coated plus copier at around 2 million or doubling from annual 1 million today.

The point is we shall see a further shift in output mix that favours branded and value added products and at the expense of traditional varieties like maplitho, cream wove etc. I also visualise a big demand growth from digital printing segment and these would require high quality papers like ColorLok etc. Competition is bound to intensify and only those with good understanding and meeting the aspiration of customers will succeed.

To give a global perspective, it is clear that markets in developed countries are likely to grow slowly if at all and most of the growth will come from emerging countries including India. This is all the more so in recent years when we saw recession in many advanced countries and this in turn accentuated the stagnancy in demand for paper in these countries. Add to this, the growing competition from electronic media like internet advertising, I-Pad & smart phones in these countries. Thus, I would not be surprised to see India emerging among the top global pulp and paper players over the next decade and possibly earlier as well.

While this is a good sign as it reflects greater opportunities we would also see foreign players eyeing this market either through exports to India or setting up production bases. Competition is therefore like to become intense.

PM: What are the biggest growth constraints in the Writing & Printing Segment?

AKG: The challenge is to be among the low cost producers but with high quality products. Economies of scale and modern technology will thus become far more important than now. These are important not only from cost point of view but also from the fact that resources like water and energy will become scarce and also environmental issues will occupy greater relevance then. Besides I also see raw material availability as a major challenge.