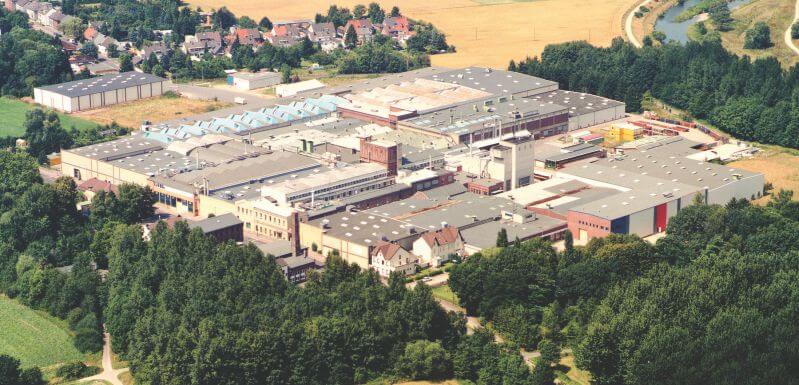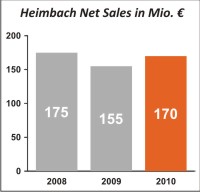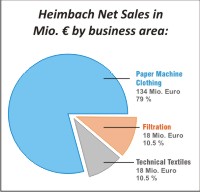 In 1811, a time when Napoleon still reigned in the Dueren region in Germany, Thomas Joseph Heimbach laid the foundation stone of today's Heimbach. By the middle of the 19th century, Heimbach had already ceased to produce any clothing apparel and was focussed exclusively on the manufacture of felts for paper machines. With a product portfolio including forming fabrics, press felts and dryer fabrics, as well as transfer and shoe press belts, Heimbach now supplies clothing for around 5,000 paper machines in 80 countries. This is a result of intensive research and product development, a modern sales structure and advanced production technologies. Heimbach reinvests at least 4% of the group sales turnover into innovative R&D projects. Currently the entire Heimbach Group employs 1,561 people worldwide working in the Paper Machine Clothing, Filtration or Technical Textiles division. Here we present the excerpts of the interaction with Mr. Herbert Loehrer – Managing Director, Heimbach Asia.

Paper Mart: How Heimbach has emerged into the global markets?

Herbert Loehrer: Simultaneous to the ambitious development of the parent company in Düren, Heimbach took steps to establish its' global position and business activities by acquiring interests and establishing production facilities abroad. The first connections with Conrad Munzinger AG in Olten, Switzerland took place in 1924. Internationalisation gathered pace at the beginning of the 1970's with the setting up of production in Burgos, Spain, and the acquisition of the felt manufacturer R. Bruch & Cie, just across the border in Belgium. Through the founding of a further production site in Tralee, Ireland, and the subsequent takeover in 1991 of C. H. Johnson Ltd., today Heimbach UK, the company began to expand its' forming fabric division. A felt factory in Atlanta, USA, was established jointly with the Canadian Johnson Group in 1980.

Further the thoughts turned towards Asia and a sales centre was opened in 2003 with an American partner. The green light for a new production facility in China was given around the same time. Collaboration with our transatlantic partner became increasingly difficult, and following the break-up of this partnership Heimbach opened its' own sales company in Singapore in 2006, and immediately began to build up a factory in Suzhou, China. Heimbach's motto since 1811 has always been – "experience and innovation at the same time." This will remain so in the future.

PM: What are the parameters which should be kept in mind to analyze the Performance of Paper Machine Clothing?

HL: Among others some of the key factors to be mentioned here are definitely excellent runnability combined with efficiency-oriented, energy-saving and thus eco-friendly application.

PM: Reducing Cost & Increasing Efficiency is the key to any business. How Paper Machine Clothing and specifically solutions from Heimbach can help Paper Industry on this?

HL: Paper machine clothing plays not only an essential role to the functioning and performance of a paper machine, but also contributes significantly to the efficiency of a paper machine from headbox to reel. We understand that in the future the question of price of clothing will take second place to its efficiency potential. Heimbach has long understood the demand profile of its customers as a "creative imperative" – and with successful clothing innovations for the whole paper machine has translated these demands into practice. For example, the unique Heimbach ATROCROSS non-woven felt design, which has proven itself as an extremely fast starter and outstanding "nip dewaterer" on most of the shoe presses including single shoe presses of fast running machines worldwide.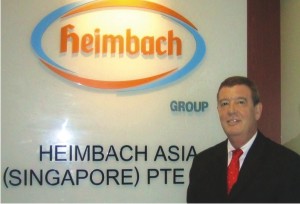 Another example is Heimbach's new generation of multi-axial felts. Primarily developed for the packaging paper industry, the robust and versatile ATROMAXX.M press felt has proved its maximum dewatering efficiency & life especially in brown paper grade production. Whereas the ATROMAXX.XF multi-axial felt ensures a high level of openness for rapid dewatering with simultaneously high surface integrity designed to meet the increased demands on minimizing marking potential over the whole felt life.

In the belting section, Heimbach offers a complete new generation of transferbelt, Heimbach's WEBMOVER. The patented paper-side surface and the unique completely embedded cross section ensure an outstanding long life time without any need of maintenance. In order to achieve an optimal runnability the roll side of the WEBMOVER is equipped with a structure for trouble free roll side water management and guiding.

PM: Energy cost is a critical aspect of paper manufacturing process. How can the same be reduced with right paper machine clothing?

HL: With energy expenditures accounting for up to 35% of total manufacturing costs, pulp and paper producers have always had a strong incentive to improve energy efficiency, especially when talking about cost savings.

It is commonly accepted that the dryer section of a paper machine is the largest consumer of energy. Therefore, dryer fabric designs, which provide a balanced interaction of a very high contact area combined with a homogeneous surface and optimal distribution of the evaporation channels lead to the best possible energy utilization. With our secoplan product range, Heimbach offers high dimensional stable, very fine and thin dryer screens with a special energy friendly performance profile.

However, reaching the maximum dewatering potential in the forming and press section will always have positive consequences on the overall energy consumption in the dryer section. The opportunities to optimize and conserve energy in the forming section and press section exist and are often overlooked.

The areas of focus to save energy in the forming section are in the vacuum and drive systems. In order to be able to successfully increase dryness ex-couch and reduce energy through vacuum optimization and reduction, it is essential to apply a suitable forming fabric design, which meets all of today's requirements – from highest retention to maximum dimensional stability. In addition to this, forming fabric materials have a considerable influence on the energy consumption of drive components. Compared to the conventional used weft monofilament materials, which is Polyester and Polyamide, the Duralon containing Heimbach forming fabrics have a significantly lower coefficient of friction. The application of Duralon containing forming fabrics results into reduced power consumption of the drive components and consequently to less energy costs.

The energy saving possibilities in the press section can be realized by optimization of the dewatering situation, which means maximizing the nip dewatering especially in high speed machines. With maximized nip-dewatering the Uhle box vacuum can be reduced with an immediate energy saving. Optimized nip-dewatering brings not only energy savings, but also the highest total dewatering (=higher dry content) and better sheet profiles. This will result in fewer breaks and better sheet quality. Heimbach's non-woven ATROCROSS substrate felt offers here the best possibilities, especially in fast running machines.

PM: What future innovations / developments can we expect in paper machine clothing?

HL: One major innovation is the expansion of the forming fabric range to include thinner fabrics with energy-saving properties to reduce friction and hence drive power. There will also be felts that are not woven in the traditional way but are based on innovative surface technologies to facilitate different dewatering effects.

PM: Lastly, what kind of presence does Heimbach has in Indian Paper Industry?

HL: India, with its fast development and enormous economic potential, had been one of our first target markets in whole Asia. We can proudly look back to almost 20 years of a strong and successful partnership with our agency Foresight International, located in Jaipur. We highly appreciate Foresight's profound paper technology expertise and their focus on high quality service, which are key requirements of our success. Thus, we consider Foresight as our ideal partner to further grow and increase our PMC business in India. The Indian team is fully supported by our Heimbach product managers and technical experts based in our professional competence center in Singapore. Due to our advanced technology and our strong focus on innovations as well as our highly qualified technical service team, we enjoy a good reputation in the Indian market and are supplying to the biggest paper manufacturers in India. We feel fully prepared to take on the challenges the Indian paper industry and market does offer in the near future.