The start-up of the rebuilt machine is scheduled for June 2016

February 19, 2016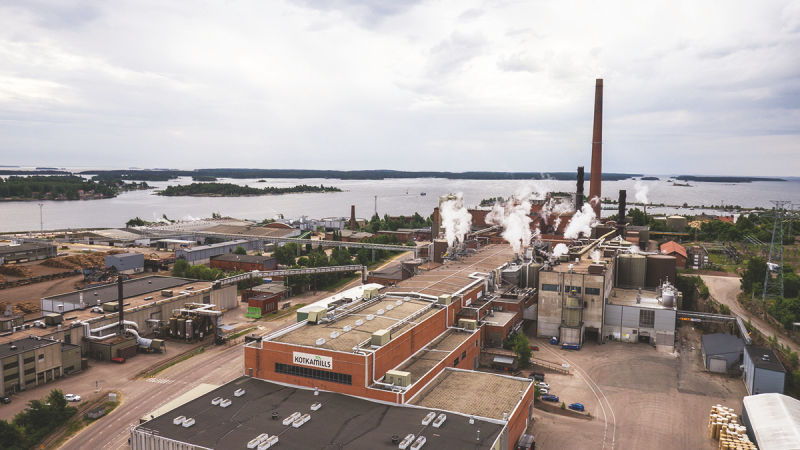 Kemira has been awarded a start-up contract in the "Flying Eagle" project of Kotkamills mill in Kotka, Finland.

During the project, the current magazine paper machine (PM2) will be converted into a high performance food service board (FSB) machine. Kemira will supply the start-up with sizing, retention and drainage, board hygiene, and microbe control technologies. The start-up of the rebuilt machine is scheduled for June 2016, and the production capacity will be 400,000 t/a of high quality Nordic folding boxboard and recyclable barrier board for the food industry.

"Kemira is proud to have the opportunity to participate in the new Kotkamills board machine start-up", says Kimmo Strengell, Marketing Manager, Strength & Tissue Additives, Pulp & Paper EMEA. "With our expertise, service capability and broad portfolio of board making chemistries, we are able to support Kotkamills in reaching the desired quality and productivity targets of the new board grade."

Kemira microbe control programs ensure hygienic quality of the food service board. Hygienic quality control is critical for FSB machines: if the final board doesn`t meet the expected hygienic quality standards, converters can reject the whole production. Optimal retention and drainage programs are a prerequisite for improved runnability, productivity and board quality. Kemira sizing technologies are applied to control liquid resistance and to improve the printability of the board.

By converting the paper machine to packaging boards, Kotkamills secures its position as a globally significant manufacturer of forest industry products. Kotkamills` bleached CTMP (Chemi-thermomechanical Pulping), high-quality Nordic folding boxboard and recyclable barrier board products are suitable for various types of end-use applications, such as frozen, chilled and dry food, beverages, cup-stock and plates, confectionery, pharma, and cosmetics. The Flying Eagle contract will further strengthen the long-lasting and strong partnership that utilizes core strengths of both parties.