Kohinoor Group added the paper segment to their portfolio in the year 2007-08 in addition to their other interests like steel, mining and power. As a group they have turnover of Rs. 1500 crores. Last year paper contributed Rs. 100-110 crores and this year their target is to achieve 100% growth in the turnover i.e. Rs. 200 crores. Then, with the duplex plant coming in next financial year they are eyeing on above Rs. 400 crores of turnover. In the span of just two and a half years they are expanding and projecting big for their paper segment. Briefing us about their positive & aggressive attitude towards the paper industry Mr. Vivek Dugar, JMD, Kohinoor Pulp & Paper Pvt Ltd told us about their present operations at Falta unit in West Bengal, their new aspiring project of 300 TPD integrated paper mill at Goalpara in Assam and their marketing strategies.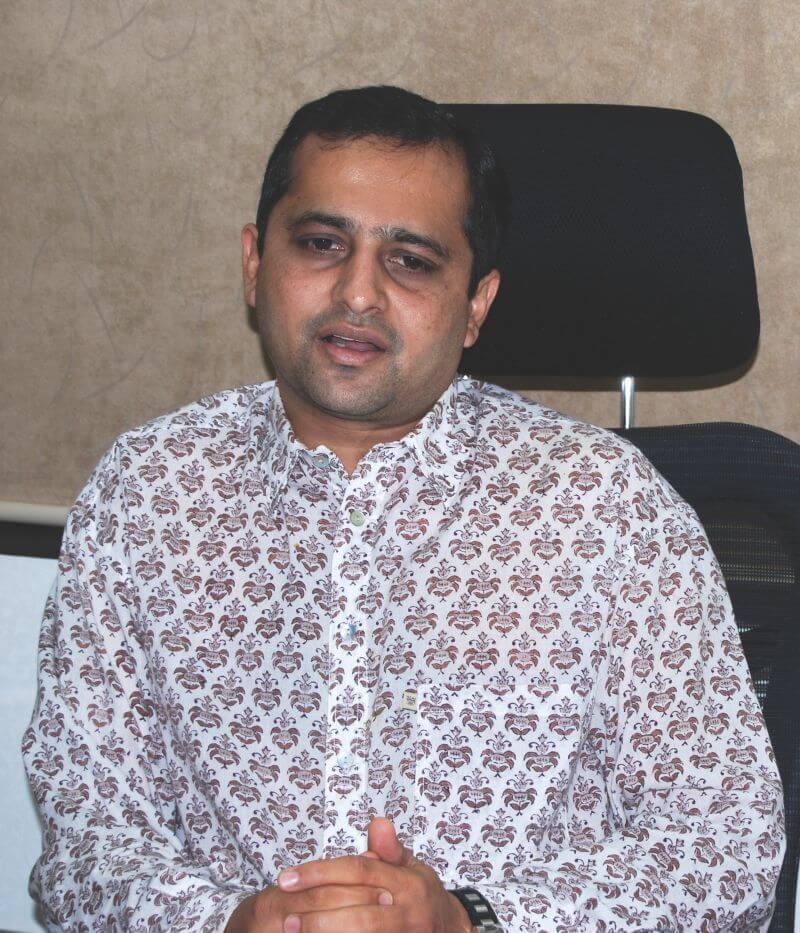 The Existing Operations
Presently we are engaged in 4 segments steel, mining, power and paper. In paper, we have established 200 TPD Writing & Printing plant at Falta (West Bengal), which is operational and now a 250 TPD Duplex Board plant is under execution at the same premises and is expected to be commissioned by April-May, 2012. Presently, we are operating around 70% of our total installed capacity producing newsprint, creamwove and maplitho, which will further improve in the coming financial year.

The existing W&P machine at Falta has been sourced from various suppliers like deinking (Lamort), dispersers (Cellwood), pulping section (Arjun Technologies), paper machine section (Hardayal and Servall), rewinder (Globe Radio), size press is from China. The duplex board machine is also coming in the same premises of 35 acres which already houses a 6 MW captive power plant and an ETP. The 250 TPD 4-layer duplex board machine is being sourced from various suppliers and an 8 MW captive power plant will be installed with a total investment of Rs. 180 crores.
The Aspiring Goalpara Project
We are setting up 300 TPD integrated writing & printing paper mill at Goalpara, Assam with the total project outlay of Rs. 585-600 crores. A plot of 200 acres has been allotted to us in the industrial area by the government on which civil work has already been started and the required clearances have been obtained. Besides we have good access to water as river Brahmaputra is 4-5 kms away. The major equipment orders have already been placed with Metso such as recovery boiler, cooking line, fiber line etc. The paper machine will be ordered in the next 2-3 months. The plant is expected to be fully operational in the coming 3-4 years and then we plan to raise the capacity to 1,000 TPD. Therefore immediately after commissioning the first phase the second phase will start.
Plan for the Raw Material Procurement
To secure the raw material we have tied up with local communities for doing our own plantations but initially we have to depend more on the available resources in and around the state. Recently, we started social farm forestry program and distributed around 4-5 lacs saplings which is targeted to 1 million in the coming year. In the near future we would be having our own labs but presently we are taking help from the government labs. The government has also assured us to give access to the wastelands, which is available in abundance. In Assam bamboo is cultivated additionally along with the other crops, so we feel that we would be able to sustain our first phase from these kind of procurements.
Market Strategy
With this project we are targeting the North East market and eyeing on Middle East & SAARC nations for exports (20-25%). SAARC countries like Nepal, Bhutan, Bangladesh etc. will be on our radar as we have the advantage of being nearer to them and logistically firmed. I feel in the coming years that the paper industry will become more regional based because transportation and logistics will form the important part of the cost. So, from the beginning only we want to target the markets which are logistically more approachable and feasible in long term.