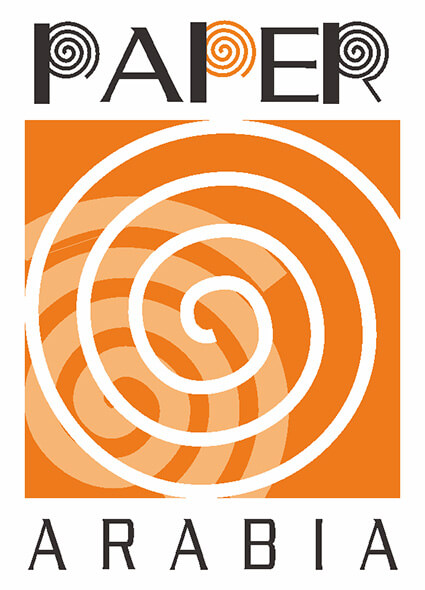 UAE's consumption of household paper is one-tenth of the consumption of office and printed paper, according to the organizers of biggest paper show in the MENA region.

Satish Khanna, General Manager, Al Fajer Information and Services, organizers of the 4th Paper Arabia show 2011 to be held at the Dubai International Exhibition Centre from September 18 to 20, said: "The UAE paper consumption on household paper stands at AED 325 million, while it reached AED 3.5 billion in stationery, office and printed paper in 2010".

"The show, mainly sponsored by Asia Pulp & Paper (APP) – world's third largest Pulp & Paper company, demonstrates the UAE's stature in regional and global paper industry and its expanding reach as an efficient business hub with robust infrastructure," says Khanna.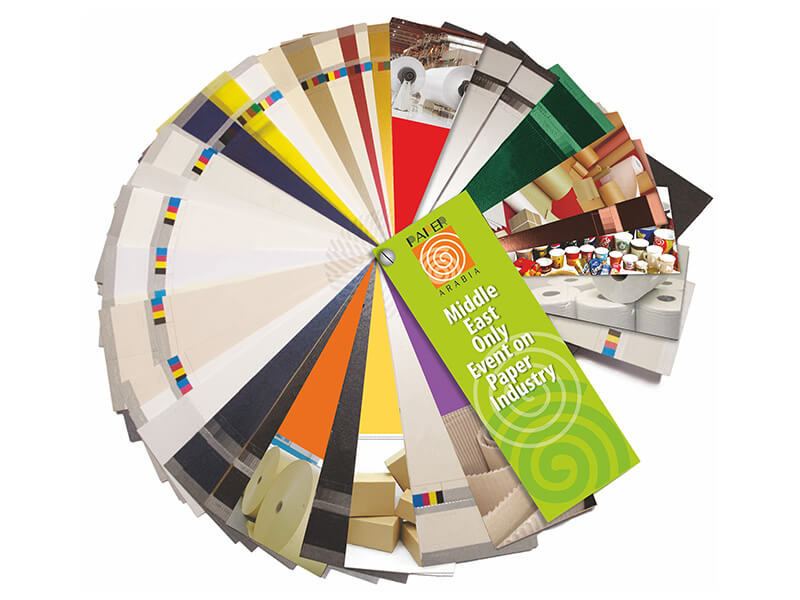 Khanna added: "This specialized show has highlighted to key international players the importance of being a part of the region's booming paper industry. The paper, tissue and converting industries will be displaying latest technologies at the three day show. This is the only such show in the Middle East that is really making rapid strides year after year. It offers opportunities to the manufacturers and suppliers of finished products, equipment, machinery, paper chemicals, services, supplies of paper, tissue and converting sector to access the Middle East and North African markets."

The paper industry has been registering spectacular growth with several production centers and paper converting businesses flourishing. The show will place special emphasis on hygiene and disposable products, in view of the surge in demand for various products like wet wipes, baby diapers and sanitary napkins.

Khanna added: "Paper Arabia, with more than 175 exhibitors from more than 30 countries from across the world, will be a key platform for traders and industry players to interact. The show's participants will include leading global names from the paper, tissue and converting sectors."

Khanna emphasized on the exclusivity and specialization of the show: "Elite players from the paper, tissue and converting industry are participating in the show because they believe that it offer opportunities to the manufactures and suppliers of finished products, equipment, machinery, paper chemicals, services, supplies of paper, tissue and converting sector to access the Middle East and North African markets."

The show's participants include leading global names such as Asia Pulp and Paper, Abu Dhabi National Paper Mill, Mondi Paper, SAPPI, China National Household Paper Industry Association, Ballarpur Paper, Gruppo Cordenons etc. to name a few. Countries like China, India, Italy, and Malaysia are participating in national pavilions.
6-7% growth in UAE packaging paper/board industry, says Asia's largest vertically integrated pulp and paper producer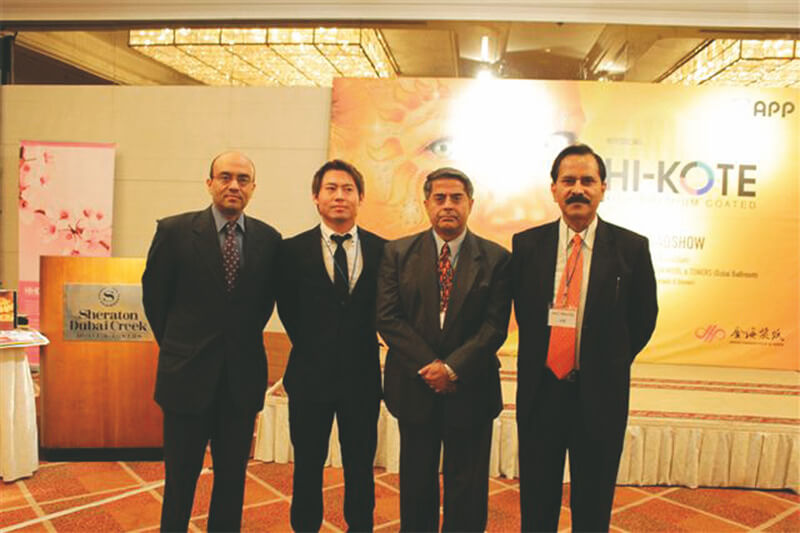 Asia Pulp & Paper (APP), one of the world's leading pulp and paper companies and the largest vertically integrated pulp and paper producer in Asia, excluding Japan, said that the growth in packaging paper/board in the UAE is about 6-7% annually. APP had anticipated this trend and focused the expansion in the packaging segment.

APP made the announcement while announcing the company's sponsorship of the 4th Paper Arabia show 2011, the biggest paper show in the MENA region to be held at the Dubai International Exhibition Centre from September 18 to 20 2011.

Anil Sharma, G.M. Product Entrepreneur Department, APP said: "Over the years, APP has expanded its operations significantly, through acquisitions and expansions in several of its pulp and paper mills. It is APP's commitment to customer satisfaction that enables the company to grow its share in paper sales worldwide and broaden its presence through marketing offices in many countries."

Sharma said that in packaging grades, the company has developed products like Savvibrite, Savvicoat, X-cote, food grade packaging paper/board and cup stock base. These products have already been launched and have been very well accepted in the Middle East market. Savvibrite is two sided coated premium packaging board that is excellent for graphical and packaging segment. While Savvicoat is a one-side premium coated board with high folding that makes it a top over coated board for luxury and pharmaceutical packaging.

Suneet Sood, G.M. APP Dubai, said that APP will showcase products from its latest state of art mill Jinhai Hainan Pulp & Paper Mill at Paper Arabia. The 4 Layer Coated Premium Product – HI KOTE, which has already launched in the Middle East Market from this mill would be the center of attraction for the visitors.

Over the past few years, APP has developed various food grade coated / uncoated paper and board with barrier coating. This quality of barrier coating that is environment friendly and recyclable makes the paper board suitable for direct food contact without using PE extrusion or PE lamination.
Indian Participation at Paper Arabia 2011
Paper Arabia has always witnessed high turnaround of Indian visitors and support from Indian exhibitors. Many Indian companies are exhibiting in this year's events too including Ballarpur Industries Ltd, Deevya Shakti Paper Mills, Foresight International, Jasch Industries, Loxim Industries, Line O Matic, Orient Paper & Industries, Origami Tissues, Paper Mart, Parason Machinery, PPI Pumps, SL Exports, Sona Commercial, Wire & Fabriks, Zalani Paper Mart. Besides several Indian mills are also being represented in this region by their local trade channel partners.

Here we present a brief synopsis of the Indian companies highlighting their presence in Middle East region along with the products & services they offer to the industry.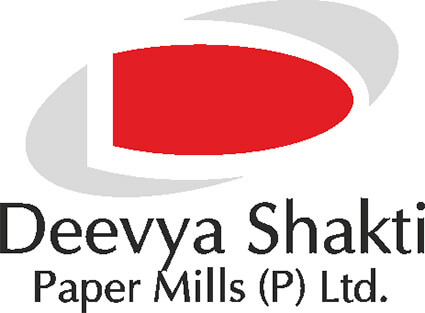 Deevya Shakti Paper Mills Pvt Ltd
Stand No.: 4A 141, 142, 143

They have installed a world class manufacturing facility for Coated Duplex Board with a production capacity of 350 MTPD. They are equipped with the latest 4+1 multi-wire technology, and stock preparation is equipped with state of art De-inking and dispersion system. The company's vision is to become globally reputed and competitive company growing at a steady pace through continuous up-gradation and expansion as per the changing trends ensuring the high quality and service standards.

Presence in Middle East: There are three different agents in different countries of Middle East with whom we are presently working in Jebel Ali, Dammam, Jeddah, Alexandria, Al-Sokhna, Bandar Abbas, Jordan etc. Serving about 10-15 customers in the region.

Offering: Coated Duplex Board, both Grey and White back with a GSM range of 200-400 gsm.
New Launch: Folding Box Board (FBB) – to be launched shortly.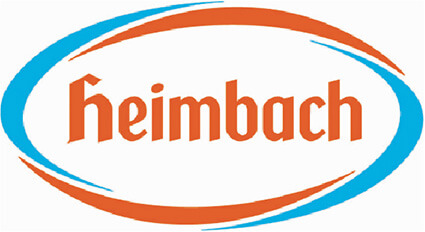 Heimbach GmbH & Co. (Foresight International)
Stand No.: 4A 106

Heimbach is one of the oldest company, 200 years old, in the world supplying most modern paper machine clothing. They have many factories all around the world to supply quality forming, pressing and drying fabric and felts. They provide excellent technical services back-up to customers.

Presence in Middle East: Heimbach is represented by Mr. Naveen Shrivastava. Based in Jaipur, India they serve the Middle East market and presently they have 12 customers in the region.

Offering: Paper Machine Clothing: Forming Fabric, Press felts, Shoe Press Sleeves, Dryer Screens.

New Launch: Shoe press sleeves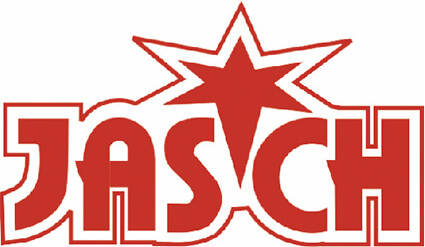 Jasch Industries Ltd
Stand No.: 4A 102

Jasch Industries Ltd, a pioneer in Quality Control Systems (QCS) within India has very recently joined hands with M/s. Digital Engineering (Sweden) in order to offer complete Cross Direction Controls for paper machines. Jasch also has a formidable presence in African subcontinent with vast number of QCS installations in various paper mills across Kenya, Egypt & South Africa. With state of art manufacturing facility & worldwide after sales service support network, today Jasch is poised to provide unmatched product quality & services to its customers all across the globe.

Presence in Middle East: Presently they are serving Middle East region from their Indian office. But now they are on look out to establish an agency network in Middle East region. Within Middle East, their major clients are M/s. Mazandaran Paper Mills (Iran) & M/s. El Nasr Paper Mills (Egypt).

Offering: Quality Control Systems for Basis Weight, Moisture, Ash & Caliper Control Units for Tissue, Writing/Printing Paper, Corrugated Paper etc.

New Launch: CD Controls for Basis Weight on Tissue & Writing/Printing papers in association with their partner company M/s. Digital Engineering (Sweden).

Line O Matic Graphic Industries
Stand No: 4A 158, 159

Line O Matic Graphic Industries has always been a precursor in introducing the most innovative and revolutionary products that can create ripples in the exercise notebook manufacturing industry. Fulfilling its commitment to offer the most futuristic machines to its customers, the company is in market with fully automatic exercise book machine as well as cut size sheeter with most advance technology. Line O Matic is having strong presence in 25 states of India with more than 1000 successful installations & 200 installations in 24 countries across the globe.

Presence in Middle East: More than 27 Installations in Middle East countries including Egypt, Sudan, Israel etc.

Offering: Exercise notebook making machinery & other paper converting machinery like fully automatic exercise book machine, automatic reel to sheet ruling / flexo printing machine, cut size sheeter, folio size sheeter, automatic counting and folding machine, taping machine, central thread sewing cum folding machine, pasting machine etc.

New Launch: Fully automatic exercise book machine.

Loxim Industries Limited
Stand No.: 4A 157

Loxim has created a benchmark in each industrial segment that it has been servicing over the years. Loxim focuses on creating value for our customers, building partnerships with suppliers, investors and with society at large. The 34 years young manufacturing history of the company backs the product range of fluorescent brightening agents and anionic direct dyes in powder and liquid form. Located in western region of India, they proudly present a complete color palette & whitening solutions for today's demanding pulp and paper industry. Products are available ready to use, for recycled and virgin paper making fiber, as water soluble products in IBC tanks. With regional offices and agents all over India, Bangladesh, USA, Italy and Honduras, facilitation of services is rendered. Using innovative technology, Loxim manufacture Dyestuffs, Paper Chemicals & Fluorescent Whitening agents.

Presence in Middle East: 20 to 25 elite customers globally.

Offering: Loxim Industries Ltd offers solutions related to Optical Brighteners, Liquid Direct Dyes & Colour Pigments

New Launch: Loxicol Range of Colour Pigments & Liquid grades of Direct dyes in various colours and shade.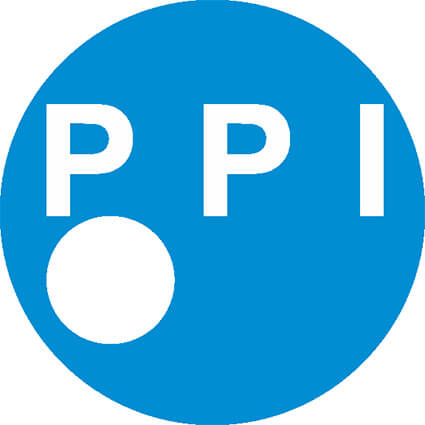 PPI Pumps Pvt Ltd
Stand No.: 4B 301

PPI Pumps began operations in 1979 with the manufacturing of vacuum pumps in a number of different sizes and capacities. Presently they serve various industries including paper industry. Over the years, the company has seen exemplary growth and today, it is one of India's largest vacuum pumps manu-facturers with a production capacity of upto 22,000 M3/Hr. Capacity, PL, PL-904 & PSC series pumps of the company are 100% identical & equivalent to Nash CL, 904 & PSC Series.

Presence in Middle East: They have an agent in Egypt and had served 4 customers in the region.

Offering: Liquid Ring Vacuum Pumps

New Launch: PL : 904 S (Max. Capacity 22000 M3/Hr.)
ITC's Presence in Middle East Market
ITC has been present in the Middle East market for close to 15 years. Over this period, it has increased its presence through continuous engagement with all key customers in packaging and commercial printing segments in the region. ITC has successfully marketed its entire range of products in the region and this market has presented good business growth through strategic long term relationships. ITC offers a wide range of products, covering wood free papers, specialty papers, recycled paperboards, virgin paperboards and poly coated paperboards. Being present in all these categories, it considers liquid packaging, cigarette packaging and food packaging (packaged foods & disposable paper cups for hot and cold beverages) as its focus segments.

ITC is the first paper company in India to have become signatory to the WWF GFTN charter. This demonstrates its commitment towards environment and responsible usage of natural resources. Besides this, they have also received FSC C-o-C (Chain of Custody certification) for all the 4 units. As a result, they offer papers / paper-boards under FSC – Mixed Sources and FSC – Recycled certifications to the customers in this region. With their aggressive growth plans for future, they are confident of further expanding their presence in the Middle East market.

ITC is being represented by Paperlink International Limited in the UAE market and Inpap FZ LLC in the KSA market.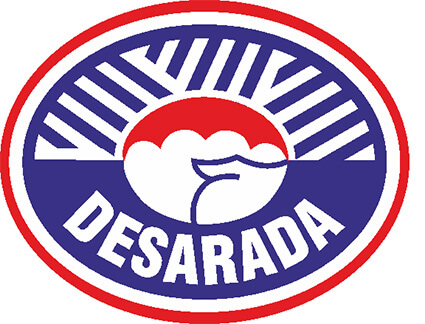 Parason Machinery India Pvt Ltd
Stand No.: 4B 308

Parason is one of the leading manufacturer of fiberline equipment from 20 TPD to 400 TPD. They hold prime position as world class refiner plate manufacturer enjoying a market share of 75% consistently since more than a decade. They export their products to more than 45 countries across the world including USA, Europe, South America etc. Parason is collabrating with a European source and intending to put up a pulp testing laboratory equipped with most modern and sophisticated equipments. It has been endeavor of Parason to supply and service the customers with the best. They are also planning for addition of new products in the existing product portfolio in Dec., 2011.

Presence in Middle East: They serve directly in most of the region with over 22-25 customers in Gulf, Kuwait, Jordan, Lebanon, Syria for spare part products. Major orders includes:-
Crown Paper Mills, Abu Dabhi: Complete Softwood Refining System with accessories for 50 TPD expansion.
Golden Paper Co, Syria: 20 TPD Tissue plant supplied with Mini Disperger system
Gulf Paper Manufacturing Co, Saudi Arabia: 2 Stage Screening System
Offering: Refiner plates new design and concept which are more energy saving.

New Launches: New product features like MC Planetary Cleaners and PDF and D type pulper already launched.

Sona Commercial (Gruppo Coredenons)
Stand No.: 4F 102

Every communication that leaves Sona Commercial office carries the image, the prestige associated with the brand. Additionally, it acts as a window to the organization, and subtlety talks about the organizations' philosophy; both to internal and external customers.

Cordenons brand graphic communication material adhere to stringent quality processes and are made of FSC (Forest Stewardship Council) approved pulp… making it the most eco-friendly paper in its category. Designers extensively recommend them for Business Stationery, Brochures, Annual Reports, Company Profiles, Catalogues, Calendars, etc.

Presence in Middle East: Based in Dubai they are serving countries including Muscat, Srilanka, Bangladesh, and entire GCC.

Offering: Almost all the products from Cordenons.

New Launch: First swatch book of Sona Commercial, Dubai.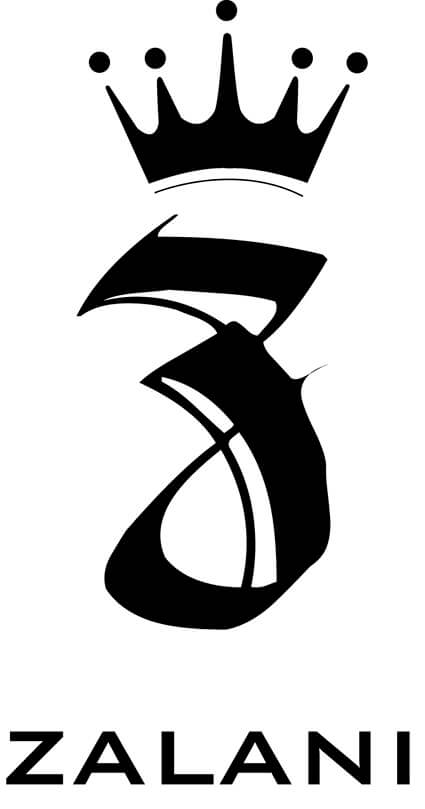 Zalani Paper Mart
Stand No.: 4A 150, 151

Founded in the year 1950, Zalani Paper Mart initiated the business of buying packaging waste in all forms, shapes & sizes. The year 1996 saw diversification with importing of stock-lots of paper & paper boards from international paper factories in US & Europe and converting them into specific sizes and brands as per customer specifications. The new arm saw exclusive markets being tapped with sales turnover of 1200-1500 tons per month on its own steam.

Presence in Middle East: They have several agents working for them in UAE, Saudi Arabia, Iran and have executed orders worth over USD 2 million.

Offering: Uncoated Paper, Manila Board, Newsprint, Color Bank Paper, Sandwich Paper, Duplex Board, Packaging Paper, Photo Copier Paper etc.

Wires & Fabriks (SA) Ltd
Stand No.: 4D 301

Since 1965 Wires & Fabriks have been serving the paper industry and today they have become the most successful paper machine clothing manufacturer in the Indian market apart from being an exporter to over 20 countries including Middle East where in many of the mills they have achieved the status of a preferred supplier. They have recently entered into a technical collaboration with Albany International and this will help them to further build their competence in manufacturing, application engineering and technical services for the latest SSB range of forming fabrics which is branded as STL by them. As a consequence they have made huge investments in state-of-art manufacturing machinery in their Jaipur plant in all the processes.

Presence in Middle East: Over 75 customers in entire Middle East region which includes leading high speed and modern mills like MEPCO, Obeikan, Arab Paper, Gulf paper, Union Paper, Attrak, Mazandaran, Chuka etc. They serve some of the countries through their well experienced local agents and some directly.

Offering: Forming Fabrics, Dryer Screens, Pulp Fabrics, Stainless Steel mesh, Dewatering Press Belts. Engineering products from Kingsley would include Oscillating Showers & Nozzles, Manual & Auto Filters, Doctoring Systems & Blades, DAF Systems, Tail Cutters etc.

New Launch: They have lately launched STL-Support-Shute Triple Layer Fabrics, which belongs to SSB range of forming fabrics. This sophisticated product design is manufactured in their Jaipur, India plant in technical collaboration with M/s Albany International.

Habras International –
A leading Trading house in Dubai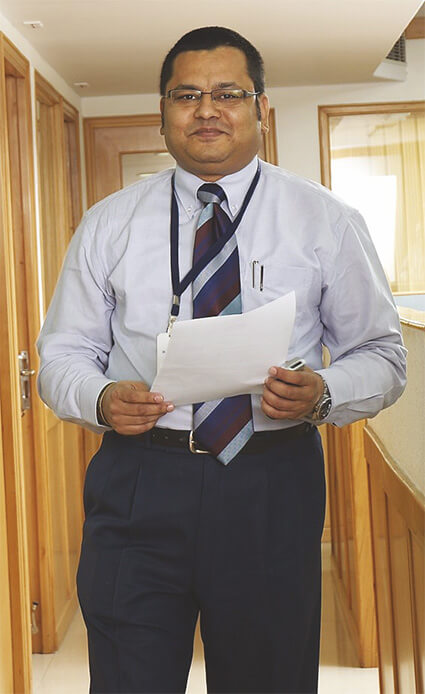 Habras International, a leading international trading house started couple of years back with offices in Dubai and Hong Kong. It is actively involved in trading activities related to Paper & Paper boards, Stationery and raw materials like wood, pulp, paper chemicals etc. besides general commodities and petroleum products. It has wide customer and supplier base in Middle East, Africa, Europe, South East and Far East Asia. Mr. Vikas Gupta, with two decades of trading experience especially in paper & paper products and with strong global networking is spearheading the company.

According to him, there are 3 essentials of a successful trading organization vision, integrity & passion. With online trading increasingly assuming importance, companies like Habras have to add some value in the trade chain to be in the business. Building strong bonds between trading company, customers as also the suppliers is extremely important. Trading company cannot work without creating confidence between buyer and seller's chain. Habras achieves customers' confidence by buying from reliable manufacturers and supplying to customers in various countries with a total transparent business policy. Its philosophy of customer satisfaction and emphasis on long-term business enabled it to establish a solid business relationship with the leading manufacturers and customers all over the world within this short span of its existence.

Referring to the current global pulp and paper market scenario, Vikas observed that it has been fiercely competitive particularly in the current period. Pulp prices, both Hard wood and Soft wood dropped significantly for various reasons while due to overcapacity in Coated paper segment, paper mills are finding it difficult to book large orders.

Most of the South East Asian mills are carrying inventory, waiting for correct stability. So far the impact on Copier paper and Uncoated woodfree is not that much as on Coated paper. One cannot however rule out the possibility of price drop in uncoated woodfree segment.

On the future outlook, he feels that India has good opportunities to emerge as a major global pulp and paper player over the next few years. This is more so as in the last 10-15 years we have been witnessing a power shift in global pulp and paper industry. Emerging economies are gaining at the expense of advanced countries. This is bound to continue and indeed may intensify in the coming years.

He also observed that given the environmental and other constraints, share of recycled fibre would steadily rise. The perception that demand for paper will diminish in view of IT world – notebook, tablets etc. seems somewhat misplaced. This is particularly true in emerging economies where per capita consumption is low and we see growing aspirations and consumerism, including in the rural areas.

He also emphasized that paper industry is being targeted unfairly as environment unfriendly. With greater focus on manmade plantations and recycled paper as also resource conservation, the paper industry all over the world is becoming a sustainable business. Paper is necessity and at no time it was a threat to environment. While electronics cannot be recycled it is possible to recycle paper.

On Paper Arabia, Vikas Gupta was enthusiastic "It is an excellent platform for paper industry across the globe. Last 3 Paper Arabia exhibitions were great success and even for Habras, we could find many new buyers / suppliers on this platform."