Sustainable molded pulp food packaging solutions with oil & grease resistance (OGR) properties.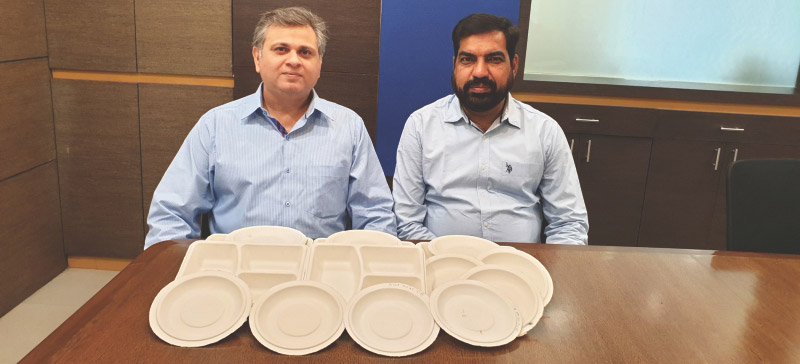 October 31, 2019
The recent change in the government's outlook on single-use plastic has prompted the pulp and paper industry to look for alternative sustainable food-packaging solutions. While it has come as a welcome change for many, various businesses, especially the ones that were manufacturing and/or using single-use plastics, are looking for alternate solutions.
In comparison to the plastic-based packaging solution, pulp-based solutions offer renewable and sustainable food packaging options. A majority of the paper manufacturers across the globe have adopted cellulose-based Oil & Grease Resistance (OGR) solutions, which are based primarily on fluorine chemistry. It is high time the entire domestic industry fully embraced this solution.
Molding pulp technology, which has been commonly used in the egg-tray application for many years, offers a viable extended solution for various food-packaging requirements.
The Indian staple food normally contains a generous amount of oil and is usually served hot. Hence, the pulp-based food-packaging solution should be able to withstand oil and heat. FDA-certified Fluorine chemistry-based solutions give the required OGR properties to food packaging. A customized dosage can help achieve targeted OGR requirements without hampering the original porosity or optic property of the substrate.
Depending on the specific end-use product – its shape, design and application –the appropriate ORG solution can be selected, as it is available for use in both size press and wet-endpaper applications.
KPL International Limited collaborates with Daikin America Inc. to offer the UNIDYNE range of paper treatment products for a broad array of paper and paperboard applications rendering performance requirements for oil, grease, glue, grease, alcohol, and water-repellence properties. Products are designed for cost-effective internal or surface applications and are compatible with common additives, allowing for highly efficient applications.