With the latest technologies, the duplex board plant in India will commence production at Morbi, Gujarat. The Lemit Papers' plant will have a production capacity of 450 TPD. The product range will include grey back and white back duplex boards with standard and premium HWC coating.
September 28, 2022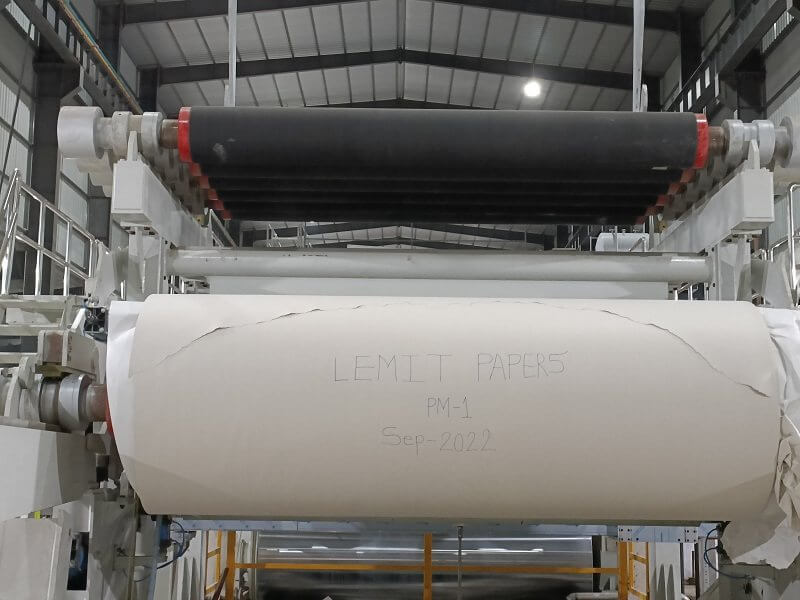 Lemit Papers LLP is all set to start commercial production of the duplex board. The company recently rolled its first reel of paper in merely seventeen months. It is one of the world's fastest constructed duplex board plants with a capacity of 450 TPD. The Company will use imported and local recycled waste paper as their raw material.
In a previous interview with Paper Mart, Lemit Papers revealed that the company will manufacture high-quality duplex boards and will set a new benchmark in the paper industry with its state-of-the-art technologies and machines. The product portfolio will include grey back and white back duplex boards with standard and premium HWC coating ranging from 200 to 450 GSM. Their finished deckle size is 3750 mm.
Watch: IVAX Paper Chemicals Interview
Lemit Papers is the first duplex mill in India to have a full set of pulp mill (SFT) and approach flow system from Kadant Lamort, France. The mill has installed three Hot Disperser systems for each layer, Krima KD-710 from Cellwood Machinery AB, Sweden. They have 4+1 wire paper machine technology and three blades coater system from SLMC, China. Lemit Papers have installed the IQ QCS scanner and DCS-based automation with their latest software implemented first time in India by Valmet Automation, Finland.
Also Read: Lemit Papers Orders Automation Technology from Valmet
Armed with advanced technology and well experienced operational team, Lemit Papers is all set to cater domestic and international market with international standards quality duplex boards. The company opens to connect with various channel partners, paper traders, agents, and packaging units locally and internationally.