In view of the rising demand for packaging solutions, Cheng Loong has invested in a new recycled containerboard mill. The order for key process technology for the plant is included in Valmet's orders received for the third quarter of 2022.
September 29, 2022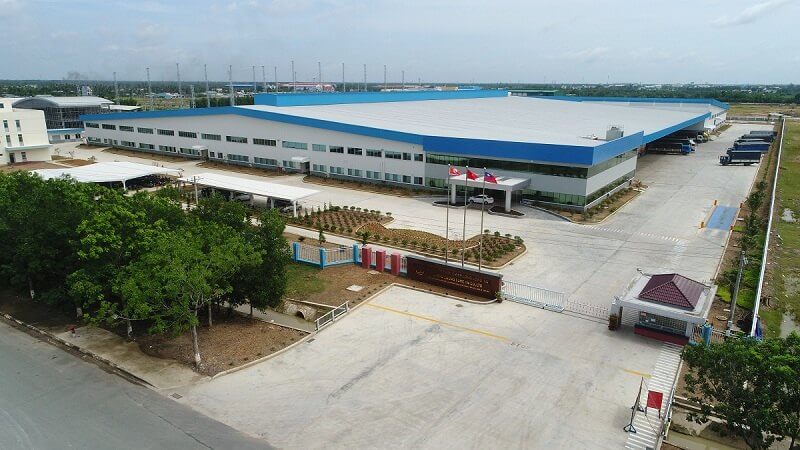 Cheng Loong Binh Duong Paper Company has ordered key process technology for its new containerboard machine 23 (BM23) from Valmet. The order is for the company's Ben Cat mill in Binh Duong Province in Vietnam. The scope of delivery includes approach flow systems, headboxes, a press section, a sizer, process air systems, a winder, automation systems, and industrial internet solutions.
The order is included in Valmet's orders received for the third quarter of 2022. The enterprise value of the deal has not been divulged. However, an order of such scale is generally around EUR 20-30 million.
Watch: Cable & Wire Fair Show Reel
Cheng Loong, part of Cheng Loong Corporation, has invested in this new recycled containerboard mill to cater to the growing packaging demand in Vietnam. The company has 5 paper mills and 19 box plants in Taiwan, China, and Vietnam and distributes products worldwide. Its annual production capacity is 2.10 million tonnes of paper products (paper & paperboard) and more than 1.7 billion m2 of containerboards.
In the words of Mr. Marko Oinonen, Sales Director, Board and Paper Mills, Valmet, "The containerboard market is growing globally, driven by e-commerce and new packaging applications. Valmet has developed several innovative solutions to meet market needs. Our technical highlights and the production potential of the containerboard machine were the decisive factors for Cheng Loong."
The delivery for the new containerboard machine is inclusive of equipment and engineering for three new approach flow systems, three new OptiFlo Fourdrinier headboxes, and an OptiPress Linear press section with a double-nip press with a linear web run and modern shoe press technology. OptiSizer Film ensures high-quality sizing with easy operation and installation. The OptiWin Drum two-drum base winder offers a high capacity to meet the production needs of BM23 and is easy to operate. TurnFloat web turning offers air turn for contactless web turning to optimise runnability.
Also Read: Mercer Rosenthal Orders a LignoBoost XS Plant from Valmet
The order also contains the Valmet DNA Machine Control System (MCS) to ensure fast start-ups and more production time as well as Valmet IQ Dilution Profiler, IQ Moisturiser, and MD/CD controls for optimised end-product quality. On-demand expert support by Valmet Performance Center is included as part of Valmet Industrial Internet solutions. The 7,250 mm wide (wire) BM 23 will produce recycled liner and kraft top testliner with a basis weight range of 140–300 g/m2 at a maximum speed of 1,100 m/min.