"Marico's sustainability objective is focused to create industry-leading value with brands and products that the consumers prefer, while at the same time, conserving resources, protecting the environment, and improving social conditions."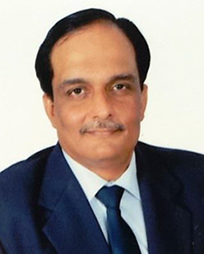 Excerpts of the interview with Mr. Sridhar J, Head (Packaging Development) – Domestic, International & Foods Division, Marico Limited:
Paper Mart: The use of paper in packaging is advantageous from a sustainability perspective as it can be recycled and reused, and the systems in place for recycling paper are quite organized and efficient as compared to other materials. However, are there any challenges associated with the effectiveness, sealability, and safety of the inside contents in the paper/paperboard-based packaging?
Sridhar J: The trend of considering paper and paperboard as packaging material is here to stay due to its sustainability angle. However, the biggest challenge would be its use as primary packaging and its safety concern for mould growth specifically when we intend to use it for packing hygroscopic products or products with high moisture content.
In my viewpoint, the secondary packaging has always been and will continue to be dominant with paperboard packaging. However, unless it has a far-reaching presence in primary packaging and benefits which it can offer as plastics it will be a big challenge for exponential growth. Some inroads have been made by confectionery FMCG like Nestle in Japan having eco-friendly paper wrapper for miniature Kit Kat multipacks in Japan alone. We need to see the balance between cost and sustainability too as we move into the future.
PM: There is a clear demand for replacing plastic with recyclable materials in the packaging of consumer products owing to an upsurge in awareness about the negative environmental impact of the former. Do you think the salability and product demand gets increased when it is packaged in paper-based materials?
SJ: I think sustainability must be viewed holistically. It has to address not only recyclability, but reducing – as a primary motive in order to achieve long term benefit. Keeping in view the recyclability-pressure on the plastics, Marico has also gone ahead with plastics recyclability as we would look out for materials which not only reduce plastics by design and technology but replace and reduce in order to yield sustainability benefit in the long run.
A great example is an innovation of Tide's 50-year-old detergent packaging specifically for shipping directly to consumers' doorsteps. The Eco-Box is 60 percent less plastic than the equivalent bottle. On top of having less packaging made of the cardboard box, it is specifically designed for e-commerce which does not require any secondary re-boxing or bubble wrap. The Eco-Box also enhances consumer experience with a no-drip tap that is easier to use and less messy than other liquid packaging. It can be regarded as a classic example of design thinking and sustainability. Hence, looking at these examples, I believe that the consumers would like to have a blend with three elements in packaging viz – the wow factor, the cost and the sustainability.
PM: What are your ambitions and strategies with regard to incorporating more sustainable packaging solutions?
SJ: Marico's sustainability objective is focused to create industry-leading value with brands and products that the consumers prefer, while at the same time, conserving resources, protecting the environment, and improving social conditions for those who need it most. We believe in long-term growth along with collaboration which can have a significant impact on our business and sustainability goals. As of now, the consumption of paper board packaging is limited and plastics take the lead due to the nature of the product like oils both for hair and cooking.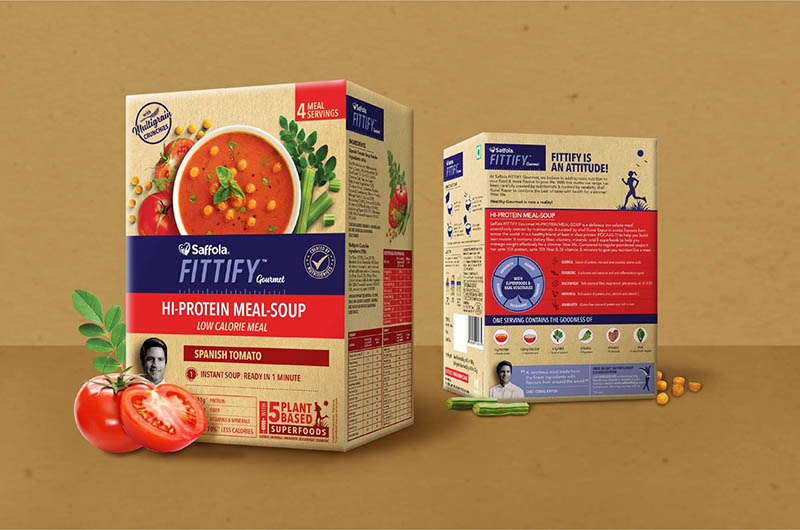 Marico, in line with its commitment to sustainability, has announced its partnership with Future Retail's format Big Bazaar to launch a plastic recycling program 'Plastic Lao Paise Kamao'. Aligned with the national agenda on plastic waste management, this initiative is aimed at building awareness amongst consumers around plastic recycling and encourages them to take an active role. However, we will look for partnerships in the paper and paperboard industry not only with respect to innovative materials which can be a breakthrough and will present a mutual benefit as a business. A great example is an RCT-based paper where we have made inroads that not only give us the opportunity to reduce but better strength for the corrugated boxes. However, availability has always been a concern and due to the pandemic, it has aggravated the cost concerns. Marico would also look around for technology and materials which can be unleashed for our products sold in the e-commerce segment which has been a concern with respect to handling and paper and paperboard can play a huge role in this aspect.
PM: Please outline the efforts and research made by the company in view of the development of innovative packaging solutions that is positive for the environment?
SJ: Marico as an organization has always believed in the 'reduce' and 'recycle' mantra for packaging. We have been in the forefront offering reduced bottle weight through design and technology saving a few hundred tons of plastics over the past few years. Hence, a major effort has been made in moving to lower weight bottles and making the corrugated robust enough to have the last mile delivery satisfying the consumers.
PM: What kind of efforts and value addition do you expect from paper mills and packaging companies to ensure maximum efficiency of the final product?
SJ: In my view, the paper and paperboard industry can cooperate with the entire FMCG industry by offering RCT-based papers at optimum cost so that value and benefit along with sustainability can be at the forefront. Additionally, the technology of using coated papers in primary packaging giving a barrier to the product can be offered to us and we can partner with the packaging manufacturers to get this rolling. This move will present a long-term benefit not just in the area of sustainability but it will also be a win-win situation for us as well as our supplier partners.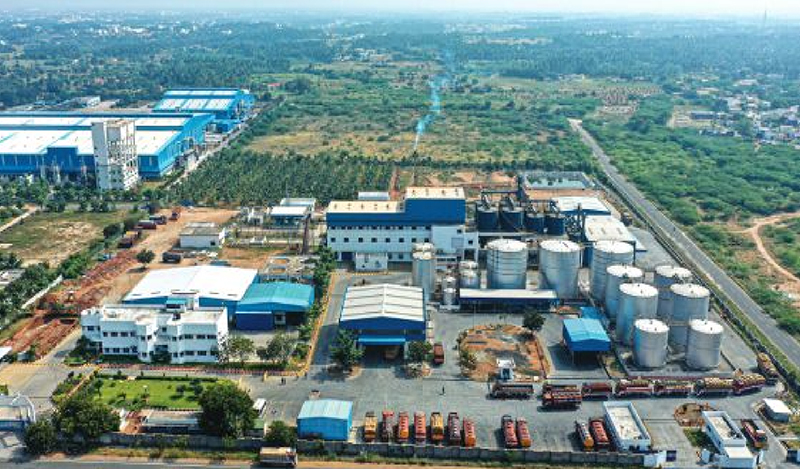 I am aware of the technology on paper bottles etc. for the premium beverage industry; however, we need to acquire the technology and make it affordable for the bottom of the pyramid so that it can be in reach to the consumers.