New sustainable and food safe flexible packaging paper from Holmen Paper — also pitched as a potential alternative to polywrap.
---
New range of kraft papers launched by UPM Specialty Papers for bags, wraps, single-packs and lamination.
---
Nestlé Brazil introduces its complete NESCAU beverage range in SIG combiblocMini carton packs.
---
H&M swaps plastic for paper packaging in select e-commerce markets. The packaging solution will help H&M Group towards reaching the goals of its circular strategy for packaging by 2025.
---
Mondi has developed a paper-based packaging solution for Drylock Technologies' baby diapers. The EcoWicketBags are recyclable, replacing the traditional plastic packaging.
---
Coca-Cola reveals paper bottle prototype. The company aims to create a paper bottle that can be recycled like any other type of paper, and this prototype is the first step on the way to achieving the vision.
---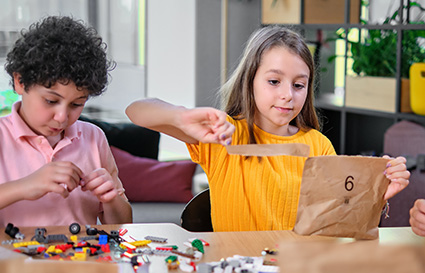 The LEGO Group switches to eco-friendly paper bags in its packaging. The Danish toymaker has been looking for an environmentally safe alternative, both for their packaging and the toys as well.
---
Maggi has broken new ground by becoming the first major brand to use recyclable paper packaging to wrap individual bouillon cubes, for its organic range in France.
---
Johnnie Walker, the whisky which traces its roots back 200 years, will soon be available in paper bottles.
---
Amazon India successfully eliminates 100% single-use plastic in packaging across its fulfilment centers.
---
Flipkart has achieved an overall reduction of about 50% plastic in packaging across its own supply chain.
---
BillerudKorsnäs launches Pure Performance, a white top kraftliner. The company claims that its new kraftliner can provide material reduction and "extraordinary strength", thanks to its three-ply construction.
---
The 75cl Frugal Bottle is made from 94% recycled paperboard with a food-grade liner to hold the wine or spirit.
---
Samsung introduces cardboard packaging that becomes furniture post-use. The new eco-packaging is made from eco-friendly corrugate cardboard allowing customers easier recycling.
---
Mondi launches water-resistant paper bags for cement industry. Standout characteristics include its water repellent surface and high tensile strength in a wet environment.
---
Smurfit Kappa replaces EPS frozen food packaging with sustainable paper-based alternative. The product is the latest addition to Smurfit Kappa's Better Planet Packaging portfolio of products, many of which are popular substitutions
for single-use plastic.
---
The 4evergreen Alliance was formed to boost the contribution of fibre-based packaging in a circular and sustainable economy that minimizes climate and environmental impact.
---
Ritter Sport has swapped out its standard plastic wrappers for paper-based packaging in a first-time trial.
---
Greif, a global leader in industrial packaging products and services has launched sustainable fibre drums for packaging.