Papcel signed a contract to supply new technological parts constructed for the speed of 800m/min for PM 1 for Mariyski CBK.

October 25, 2016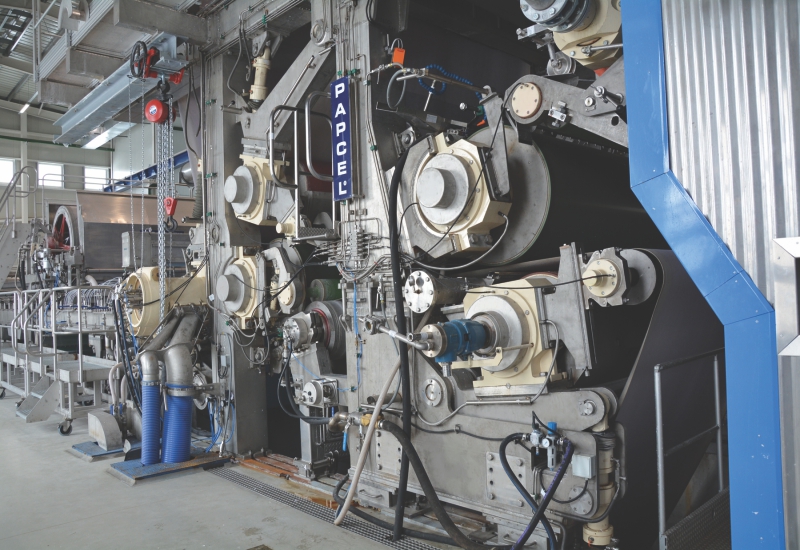 Papcel, a Czech company which produces machines and technological equipment for the paper industry has agreed to supply new parts for PM1 for Mariyski CBK. The new press part includes a supporting structure, press and guide rolls, stretching, doctors, felt washing, water off-take tanks, automatic regulation of felt run, and service bridges. Also, the washing of all the felts is done using low-pressure and high-pressure oscillation tubes, and cleaning of felts surface is assured by section tubes with ceramic lining.

The existing press part, consists of 4 continuous presses with felts on bottom rolls, was completely replaced with a new press part, consisting of a combi press with 2 nips in the first position (picking up from the wire part with help of a pickup roll) and a shoe press with a bottom and top felts in the position of the second press.

Besides the press part, Papcel realized an overall completion of the wire table and a modification of the machine drying part where it is installing new stabilization boxes, doctors for drying rolls, and drying fabric stretching. The machine's MCC system was completely modified within new supplies.