In an interview given to Paper Mart, Cliff Rennie, Director, Metso KFS, talks about the combustion solutions offered by KFS and the alliance between KFS and Metso.
Paper Mart: Could you tell us a little bit about Metso and the products it offers?

Cliff Rennie: Kiln Flame Systems Ltd. (KFS) specializes in rotary kiln and calcining processes, combustion optimization and burner technologies with patented designs. Founded in 1999, KFS is now part of Metso's minerals services business area, which offers a comprehensive line of pyro processing equipment.

KFS works around combustion, lime recovery kiln, recovery boilers and incinerators. We also have considerable expertise in areas such as lime kiln, auditing, benchmarking, process analysis and troubleshooting. KFS has worked with reputed companies like International Paper, Georgia-Pacific, Stora Enso, etc.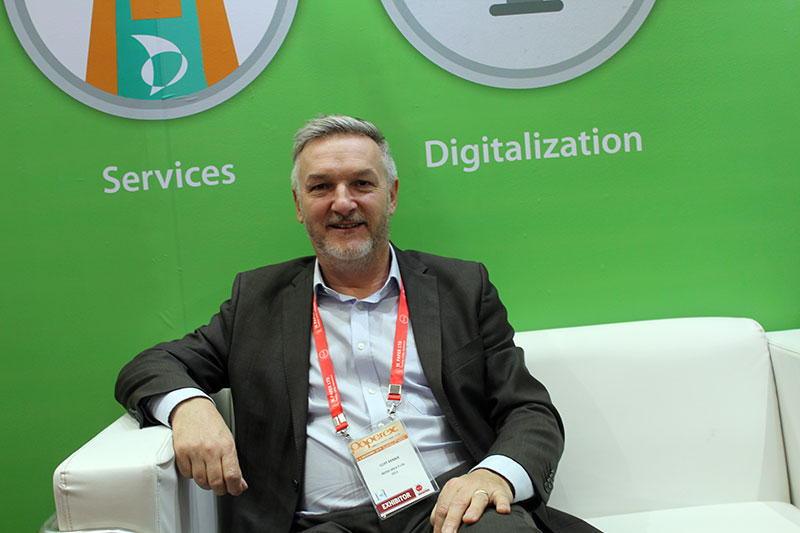 PM: Could you tell us about Metso's acquisition of KFS?

CR: Metso approached KFS in mid 2018 for acquisition in order to strengthen its capabilities and to provide pyro solutions to the customers. Over the years, KFS has complemented its expertise with that of Metso to deliver solutions to a wider customer base. KFS earlier had a limited presence on the Indian market. However, as part of Metso, KFS now finds itself in a position to strengthen its presence on the market in India. I must say that the pulp and paper industry in India has enormous potential.

PM: Could you tell us about the latest developments that have taken place in your Company?

CR: Metso KFS attaches a lot of importance to R&D and product development – and that's because combustion is an area where innovation cannot be disregarded. The rising cost of fuel pushes pulp and paper mills to switch to low-cost fuel like biomass. Pulp and paper mills can generate biomass at a low cost. All that calls for innovation and product development. Also, environmental concerns have compelled paper mills to shift to more sustainable alternatives, once again making innovation a necessity.

There is a drive for reducing NOx emission across the globe. So, one of our innovation areas is development of NOx burners to minimize NOx emission from the combustion process. We are also developing some post-combustion technologies, which would help us in enabling Indian industries to control emissions.

PM: What are your future targets?

CR: KFS is looking forward to working in conjunction with Metso India to deliver best-in-class products and services and to putting Metso KFS on the global business map.