Alliance International along with its principal companies has been expanding its operations all across the Indian subcontinent, delivering competitive machines and equipment for paper mills. In an interaction with Paper Mart, A.S. Aneja, Founder, Alliance International, highlighted recent developments related to CCL, Shanghai Jinxuan and Chaint Corporation.
Sichuan Chengfa Paper Machinery Co. Ltd. (CCL)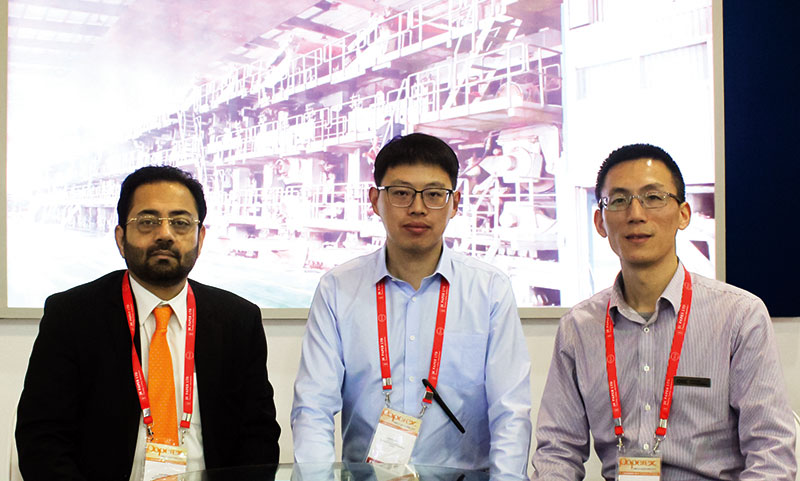 Having manufactured and sold over 120 paper machines worldwide, the China-based Sichuan Chengfa Paper Machinery Co. Ltd. (CCL) has quite a noticeable presence in the Indian subcontinent with some prominent names in its clientele.

In collaboration with its Indian representative – Alliance International, CCL has executed quite a good number of projects in India. The Delhi-based Alliance International is a leading supplier of consumables, components, assemblies and new and used paper machinery.

"In 2007, CCL delivered its first machine to Deevya Shakti Paper Mills Pvt. Ltd. located at Hyderabad. Back in 2012, it also installed Board machine at Emami Paper Mills Ltd. The main machine was installed by CCL, however, shoe press & calendars were provided by a European supplier," informed Mr. A.S. Aneja.

Further announcing about the new projects undertaken by CCL for the Indian market, he said, "The Company would be installing a board machine with a capacity of 675 TPD at JK Paper Ltd. and a 500 TPD Kraft machine at Jodhani Paper Mills, Bangalore. Additionally, CCL will also rebuild board machine PM-7 at ITC-PSPD."

Shanghai Jinxuan

Shanghai Jinxuan along with its Indian representative – Alliance International, has been delivering advanced on-line cleaners for paper machine clothing to the Indian paper mills. In 2018, Shanghai Jinxuan launched four e-Clean products that have amassed a huge demand from Thailand, Vietnam, Malaysia, Philippines and India. The products include:

HP On-Line Wire Cleaner is best known for water conservation up to 90 percent. Replacing the traditional shower, it is suitable for all grade paper machines. The cleaner comes with rotating cleaning head and does not require any chemical agent. HP On-Line Felt Cleaner offers a good cleaning efficiency and saves water up to 60 percent. The parts are made with SUS 316 material and the major part is imported from Europe. HP On-Line Canvas Cleaner is known for water pressure up to 600 bar. The cleaner uses vacuum force to move the dirt. It helps in increasing paper machine speed and reducing sheet break. HP WaterJet Turn up System is suitable for all grade paper machines. Available with high pressure water cutting technology, it works on water pressure up to 4000 bar.

Speaking about the Shanghai Jinxuan's orders in India, Mr. A.S. Aneja said, "Company's e-Clean technology has been successfully operating at Mehali Papers Pvt. Ltd. in Vapi and Anand Triplex Board Ltd. in Meerut. The Company has also undertaken another project for Jodhani Paper Mills."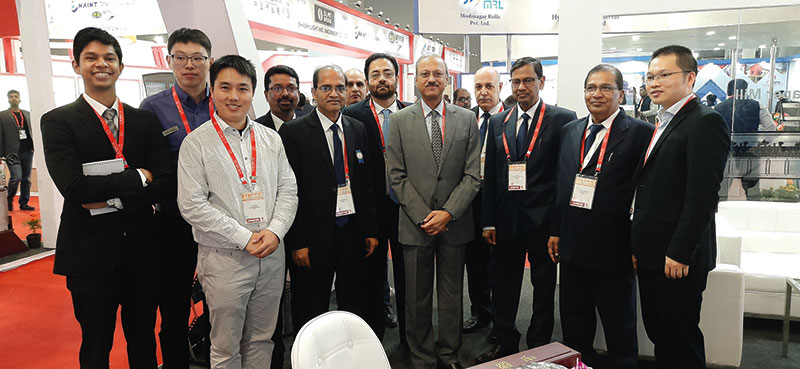 Chaint Corporation

Chaint Corporation, a secondary subsidiary of Poly Group, a subsidiary company of Sinolight Corporation, was founded in 1999 by a team of 8 members. Chaint has successfully supplied more than 1500 intelligent equipment, roll handling system, complete warehousing solutions and automatic storage and retrieval system (AS & RS) to over 500 companies worldwide since the first handling and wrapping system is put into use in customer's mill. Represented by Alliance International, Chaint Corporation is all set to enter the Indian market with its products.

Announcing about the new projects undertaken by Chaint Corporation, Mr. A.S. Aneja said, "The China-based company has recently signed an agreement to supply its products to Jodhani Paper Mills-Bangalore and JK Paper Ltd. and have supplied the order to IP APPM – Rajahmundry."