2 September, 2011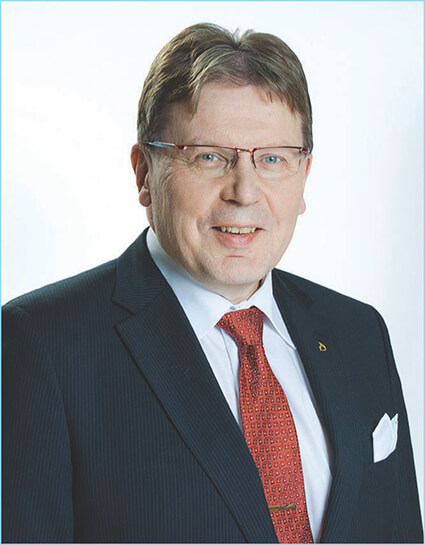 Metso Corporation's Board of Directors has decided to modify the company's business structure in order to more effectively reach the company's future business targets. According to the decision, Metso's Power business, which is presently part of Energy and Environ-mental Technology segment, will be integrated with Paper and Fiber Technology segment. Recycling business, also currently part of Energy & Environmental Technology, will be managed as a separate entity and Metso will review other strategic alternatives.

"Our order book is currently at the record high level giving us good backbone for further development. To ensure continued profitable growth and value creation of Metso, and to gain the critical size needed to be competitive, we have made decisions to sharpen our business portfolio. We are focusing on businesses in which we can have a strong global market position and in which services and technology close to the customers are decisive competitive advantages. Short and long term value creation through growth and profitability development has been the major factor in selecting the way forward. Additionally, with this decision, we aim to increase the simplicity and transparency of Metso's businesses", says Matti Kähkönen, Metso's CEO.

Metso's mining and construction business is developing strongly, benefitting from the high economic growth in the emerging markets. These countries are investing strongly into infrastructure and demanding a lot of minerals. This growth is expected to continue in the coming years. "The growth in mining and construction is demanding a lot of resources, and we have to be ready to invest into that and further build our global presence to support the profitable growth", says Matti Kähkönen. "Our long term target is to be a leading global provider of mining technology and services".

Pulp, paper and power industries offer solid growth and profit opportunities. Metso's ambition is to develop the business as the leading global pulp, paper and biopower solutions provider and further develop our business in other biomass technology solutions. "We believe that through increased global integration of the Paper, Fiber and Power businesses we can further improve our profitability and cash flow and create a platform for further strategic development and growth", says Matti Kähkönen.

In Automation business, Metso aims to grow particularly in flow control business. In addition to developing the currently well-performing Automation business as an independent segment, there is a big potential in using automation to support Metso's offering in the different customer industries, especially in mining and construction, to differentiate and expand their own content. Currently most developed linkages exist in pulp, paper and power businesses.

In the new operating structure, Metso's reporting segments will be:
• Mining and Construction
• Automation
• Pulp, Paper and Power
• Recycling & Valmet Automotive businesses will be managed as separate entities.

The operative planning of the new business structure will be finalized by the end of 2011 and it will be effective as of 1 January, 2012. Until then, the current reporting structure of three business segments (Mining and Construction Technology, Energy and Environmental Technology and Paper and Fiber Technology) will be in use.