The order is included in Valmet's orders received of the second and third quarters 2021. The value of the order will not be disclosed. The project of this size and scope is typically valued at around EUR 3 million.
September 1, 2021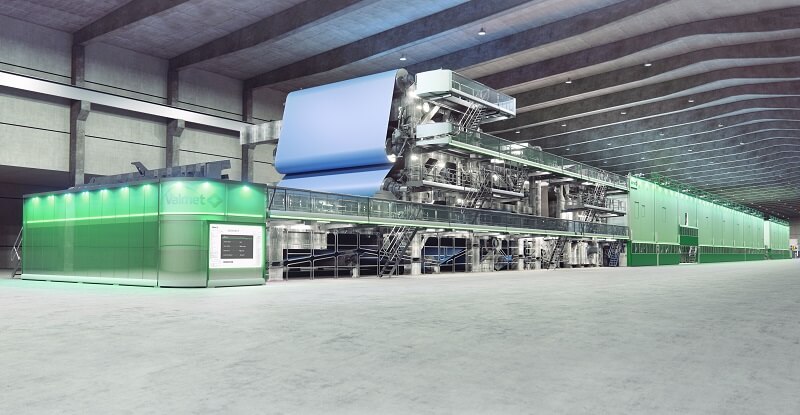 Valmet will supply key paper machine technology, which includes several upgrading works, to Muda Paper Mills Sdn. Bhd. for its PM 9 in Malaysia. The start-up is scheduled for the second quarter of 2022.
Watch: Paper Mart Fortnightly News Roundup.
Valmet's delivery will include high technology equipment to improve paper machine performance. The scope also includes a new metalizing MG dryer cylinder, with a construction based on research and stress analysis, producing opportunities for operating efficiency, energy efficiency, and increased speeds. MG dryer will operate with a hood and remote control system and a transfer box. The design of this transfer box procures a stable distribution of air and it will be installed before the MG Dryer to avoid any problems of wrinkles and bubbles.
Also Read: Valmet's Kraftliner Production Line Started at Klabin's Puma Project in Brazil.
The 3,600-mm-wire width MG machine will produce food packaging grade, wax-based and wet strength base with the basis weight range of 20-60 g/m2. The design speed will be 800 m/min and the daily production capacity will be 80 tonnes at basis weight of 35 g/m2.