Paper Excellence has acquired Domtar in blockbuster USD 3 billion deal to expand into US market.
May 13, 2021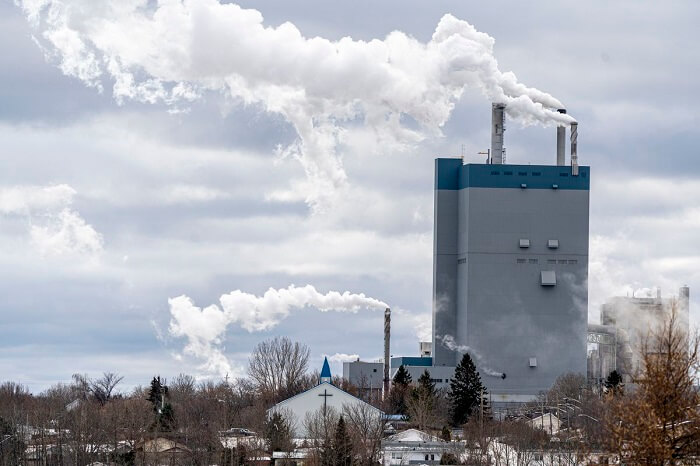 Paper Excellence, a global manufacturer of pulp and printing, writing, specialty, and packaging papers, has acquired Domtar, the largest integrated producer of uncoated free-sheet paper in North America, for USD 55.50 per share. The all-cash transaction represents an enterprise value of approximately USD 3 billion.
Watch: Paper Mart Fortnightly News Roundup.
After the transaction closes in the second half of 2021, Paper Excellence intends to continue the operations of Domtar as a standalone business entity. As such, Domtar will continue to be led by its current management team, and Paper Excellence plans to retain Domtar's Fort Mill, S.C.-based corporate office and its production locations.
Joe Ragan, Paper Excellence CFO, commented, "We are excited to add Domtar and its employees to the Paper Excellence global family. This marks a major step in our global strategy of identifying well-positioned assets and positioning them for growth. Domtar is a natural fit for our culture of operational excellence. We are enthusiastic about entering the American market as we continually improve Paper Excellence's ability to serve its expanding blue-chip customer base.
"We have long admired Domtar's expansive global footprint and believe that it will be a valuable addition to Paper Excellence. We look forward to investing in Domtar's assets and people for long-term growth," he added.
Domtar manufactures and distributes a wide range of printing papers used for digital and conventional commercial printing, publishing (magazines, catalogs, and books), and direct mail applications, under brand names such as Cougar, Lynx Opaque Ultra, Husky Opaque Offset, EarthChoice, and others. It also offers a full line of pretreated production inkjet grades under the Husky and Cougar brands.
Its network includes 13 pulp and paper mills and 10 manufacturing and converting facilities in the U.S.and Canada, which reportedly gives it approximately 2.7 million tons of papermaking capacity and 1.5 million air-dried metric tons (ADMT) of market pulp capacity annually.
Analyst Paul Quinn, of RBC Capital Markets, told The Canadian Press, as reported by Yahoo! Finance, that the deal to acquire Domtar is not surprising, given recent reports. "While the valuation is a bit below comparable transactions, we expect there to be fewer synergies in this deal given that Domtar will continue to operate on a standalone basis and therefore view the price as fair," he wrote in a report.
Also Read: Valmet to Supply the 12th Tissue Making Line to C&S in China.
A key question for Quinn, Yahoo! Finance noted, is what Paper Excellence will do about Domtar's plans to convert up to four of its paper machines to containerboard production. "While we think that it is likely too late to turn back on the Kingsport conversion, the conversions at Ashdown, Marlboro, and Hawesville have not been started," he told the news outlet.