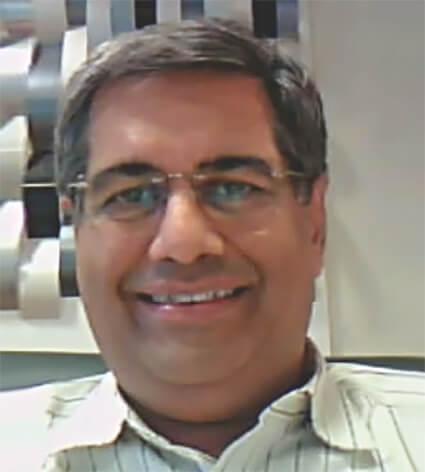 About Business

Established in 1980, in the heart of Mumbai's commercial district C H Java & Company is a specialty supplier of high quality paper and paperboards to targeted market segments with a focus on Innovation, efficiency and exceptional service. The company strives to support customer success with sustainable paper and paperboard solutions. Deals in a wide array of papers, paperboards, and specialty papers from ITC Ltd. – PSPD, Sappi, Iggesund Paperboard, Cham Paper Group, Mondi, Bollore Thin Papers, Metsa, Zanders Premium.

Views on Paper Market

In the paper and paperboard business capacity enhancement is always a step growth. We saw a number of paper and paperboard mills increasing substantial capacities in the last 18 months or so. Barring a few grades, the capacity seems to be more than the demand generated by the market. Also the pulp and wood prices have not exactly been supportive. This has caused a huge pressure on profitability of the paper mills. Coupled with wood price increases, the dollar price changes have resulted in significant cost increase of imported pulp, waste paper and chemicals used by paper mills.

A large part of the packaging paperboard demand is derived from FMCG, Pharma, Tobacco & Spirits. The volume growth in these businesses hasn't been encouraging in the last year and doesn't seem to be recovering this year either. Printers who are focused on the graphical printing segment, it is becoming more and more difficult to grow their business due to competition from new avenues such as satellite TV, Internet and social media. This has made the business atmosphere very challenging.

The health of the paper & paperboard suppliers is directly linked to the health of the printing and packaging convertors in the market. It is indeed a challenging scenario with very few companies in the public listed space. So funds are mainly sourced from financial institutions and banks for the business needs of our convertor friends. These are comparably at higher costs. So, the need of the hour is for printers as well as paper merchants to manage their cash flows better and limit the exposure to borrowed funds to the extent possible.

Future of Paper Trade

Despite the challenges mentioned above, we remain firm in our belief that there is a strong underlying growth in the Indian market. The Indian story is yet to play out in full. We believe that, despite the past couple of years being difficult, and perhaps, with elections coming up next year, the sense of uncertainty may continue for a year or so longer, the period following the election year 2014 and beyond will see an era of stable and sustained growth for the Indian economy. We see a period of challenging but steady growth for our paper and print industry in the years to come.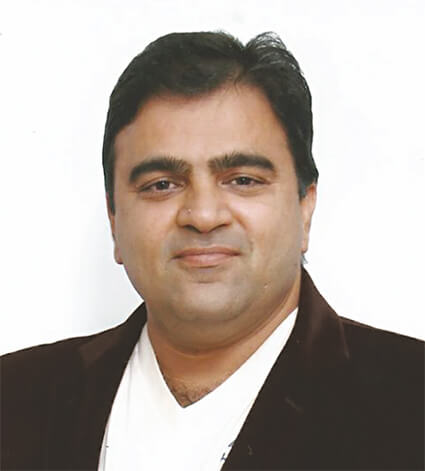 About Business

Swastik Paper Company was started with single agency of The West Coast Paper Mills Ltd in 1996 and further they added other mills such as Asia Pulp & Paper (APP), Asia Pacific Resources International Ltd (April), GVG Paper Mills Pvt Ltd, The Mysore Paper Mills Ltd. They deal in coated grades, uncoated grades, duplex boards, FBB, SBS, copier, MG kraft paper, MG poster paper, hardwood pulp and special products (thermal paper, MICR paper, release paper, tissue paper & parchment paper).

Views on Paper Market

The major problem faced by all Paper merchants is the late payments from the end customers putting strain on cash flow and margins. There is a serious problem of bad debts also. We have to look in to modern tools like factoring or insuring our receivables to safeguard our interest. Price fluctuations due to frequent increase in prices by mills and also currency fluctuation in imports leads to lot of confusion of pricing in the market. It has become regular feature to increase prices during seasonal months from November to May.

Paper Market in South is very fragmented. Huge capacities of production of various grades are situated in three southern states namely Tamil Nadu, Andhra Pradesh & Karnataka. Currently there is no major mismatch in demand – supply of paper and paperboards as most of the new capacities of last 6 years have been observed in the market. Due to general slowdown & e-commerce there is some pressure on some varieties.

Future of Paper Trade

The future trends will be challenging as imports will play a big role and we will see that next volumes of consumption will be met by imports of all varieties form China, Indonesia and South Korea etc. Government has entered FTA agreements with many countries. The trend looks stable for the near future till the new production of JK Paper Mills comes to market in full force.

I feel we will have competition from global players. Once GST is in force whole India will be a pan India market and market will be dominated by big players. Lot of foreign mills are eyeing the Indian market and setting up converting units also. Big retailers like Reliance are marketing in wholesale copier papers etc. Some mills are importing paper & distributing it pan India. So the paper dealer has to gear up and be ready to face competition from all sides and equip himself with latest technology, infrastructure, sales team etc to face the competition.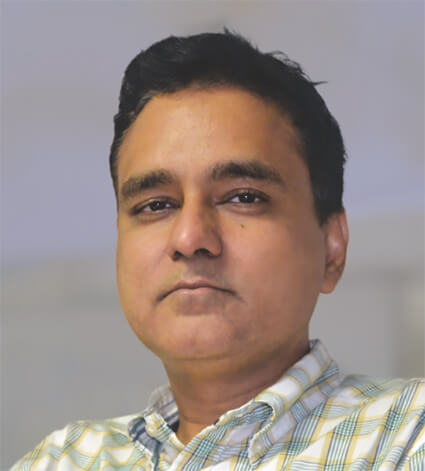 About Business

Mr. Ghanshyam Dass Gupta initially started Shobha Cards Group as a wedding card manufacturer in 1967. In 1974, with the joining of Mr. Ashok Gupta the business was diversified into trading of writing & printing (W&P) paper. Further, additions were made in the form of Indian coated papers & imported papers. Till 2003-04, their business was mainly into coated paper. Moving on they shifted from coated paper to packaging board, which was started by associating with BIPCO (owned by BILT at that time). At present they mainly deal in packaging boards of JK Paper Ltd. and Century Pulp & Paper along with importing paper of Sappi, UPM and APP. In future as JK Paper's new capacity comes in they will add woodfree in their portfolio. Recently they have added fine paper from a Korean mill.

Views on Paper Market

The demand for folding box is increasing at a good pace but the supply of packaging board as on date is more than the demand due to recent capacity additions by Century & ITC. It will take 2 years approx for the market to absorb this supply.

As far as paper trade is concerned, it is a very challenging job as we pay the mills in advance to purchase the paper and then we distribute it on unsecured credit. Market is changing every now and then. New customers are coming into the market and the problem is that if we do business with new customers then generally there are higher chances of bad debts. To tackle this situation we do trial business with them and adopt the strategy of giving small credit initially then study his behavior for 6 months to 1 year then slowly increase the credit limit. To support this we at our company spend time on research about each customer's profile through market feedback and regular visits.

Future of Paper Trade

The demand of packaging board is increasing and the future is bright for packaging due to various factors like FDI, growth of FMCG and pharma-ceuticals etc. To cater the upcoming demand new capacities are coming and the paper will only be distributed through traders so more capacities means more business for paper traders. And, with the government policies of banning plastics – paper is the only alternative, which is recyclable and reusable too.

One important thing is that the industry has to make up its mind that in today's scenario we can earn only the normal profit. The market dynamics are such which doesn't allow big margins and we have to strive to maintain our normal profits.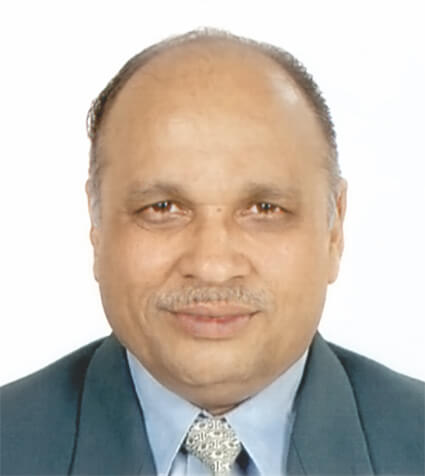 About Business

Mr. Ramesh Gandhi started distributorship of paper and paperboard in Nagpur region by setting up R.S. Enterprises doing an initial turnover of Rs. 8 lacs per year. Today the company has authorized distributorship of more than 90 paper mills. The company claims to have sales of around 18,000 to 20,000 MT per month of paper with a total turnover including all the activities more than Rs. 500 crores per year.

They have expanded the business activities by setting up branch offices at Mumbai, Aurangabad, Nashik, Pune and Kolhapur in Maharashtra, Hyderabad & Vijaywada in Andhra Pradesh, Indore in Madhya Pradesh and Vapi in Gujarat.

Views on Paper Market

Conventional packaging like wooden boxes and gunny pack are getting converted into corrugated boxes. After liberalization exporting criteria of Indian products to abroad was highly boost up. Middle class and upper middle class community has grown up very speedily, which is only due to high remunerations earned. Mall culture has developed very rapidly in yesteryears. Previously the goods which came under the category of luxury items today they have become necessity and due to that packaging and consumption of the paper is increasing very quickly.

Future of Paper Trade

The future of paper market is very bright because of the rising young population and retail has made its way in every corner of India. With this we have certain challenges associated like scarcity of raw materials, higher rate of interest, small scale of operations etc. But the fact cannot be denied that there is a huge scope in Indian market and that's why the overseas companies like International Paper (IP) and Meadwestvaco (MWV) are coming in here for acquisitions. We do hope that coming future for Indian Paper Industry would be very bright.


About Business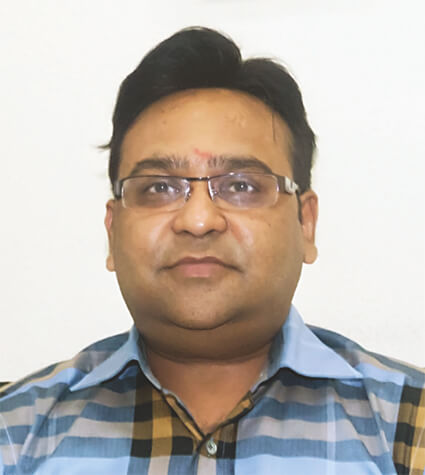 150 years back their forefathers stepped in paper trade business and after that, Mr. Vijendra Kumar Jain who was active in paper trade since 1960 had established Swastic Sales Corporation in the year 1982. At that moment they represented Pepco Boards & Paper Mills Pvt Ltd and Star Paper Mills Ltd. Later on, his two sons Rajiv & Sanjiv joined the business and at present they represent 6 paper mills – The West Coast Paper Mills Ltd, Century Pulp & Paper, Star Paper Mills Ltd, Kuantum Paper Ltd, K R Pulp & Papers Ltd and Bhageshwari Papers Pvt Ltd. They also import paper from Indonesia and altogether deals in 26 varieties of paper including woodfree, coated, tissue paper and other specialty grades.

Views on Paper Market

As per the analysis there is an increase in demand in writing and printing paper (W&P) – 7%, tissue – 20% and copier – 15% and it is growing day by day. On the supply side as of now only JK Paper is coming with the capacity in W&P. At present lot of converting units have been established and deemed consumption in form of exports of printed products is one of the rising business in this segment. As far as tissue conversion is concerned the exports of tissue products is 5-6% and it will go upto 20-25% in near future. For trade I believe in the coming time the indenting model would be preferred over the model of stock and sell.

Future of Paper Trade

The future of paper industry and trade is good. The only thing is that the work has to be done in a systemized manner. The only challenge that needs to be addressed is to ensure secured finance for the distributors because mills work on the 100% advance but the distributor works on the unsecured financing.


About Business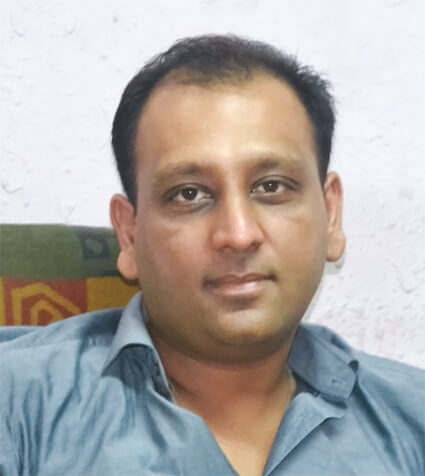 Rajdhani Paper Distributors Pvt Ltd was started in the year 1975. Earlier they used to buy paper from Rohtas Paper Mills which was closed down and at that time Bhardrachalam Paper Mill (now part of ITC Ltd – PSPD) was established so, they joined Bhardrachalam. In the course of time they have also joined other mills like JK Paper Ltd, Shree Shyam Pulp & Boards Mills Ltd, & Bindal Papers Mills Ltd. Presently they do majority of business for ITC Ltd (PSPD) including all grades like packaging board, cigarette paper, coated paper, woodfree etc except kraft paper.

Views on Paper Market

I joined the business in 2001 and since then I am seeing 15-20% growth in terms of turnover (including price rise & increase in demand). The paper industry will continue to grow. And it will grow not because of supply and demand but out of our necessity. The main point is that how many people will share this growth. Whatever be the case the outlook is surely positive.

Today, the biggest challenge is to have proper stock and finance in place for traders. If the company has the ability to stock the paper then it can sell any quantity of paper to any number of customers. This challenge should be addressed through financing from the bank and mills both. Generally what people are doing they are just acting as commission agents. They buy from the mills and immediately sell to the consumer. Before 2010 recovery was an issue but since 2010 recovery is not an issue due to some of the policies introduced by the government.

Future of Paper Trade

The growth segments for the industry are copier paper, cupstock board, packaging board, liquid packaging board etc. For education segment the opportunity lies for mills as this segment is catered by big printers or is tender based. Hence the mills directly serve them. Besides, there are no new entrants in the paper trade so it's the people who are doing business from the last 20-25 years.
……………………………………………………………………………………………………………………………………………



About Business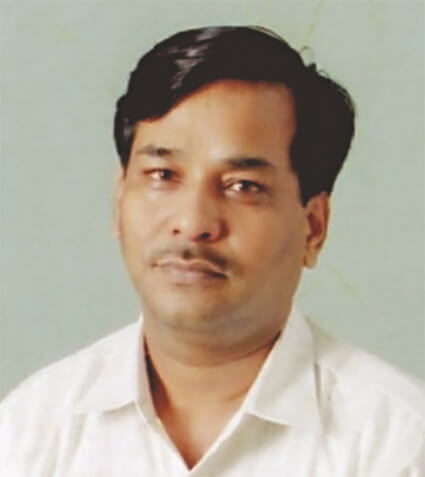 DP Papers established in 1995, presently deals in papers of Star Paper Mills, Shree Rama Newsprint, KR Pulp & Papers, Shreyans Industries, Shree Bhawani Paper Mills, Mohit Paper Mills, Shree Shyam Pulp & Board Mills, Rainbow Papers, Satia Industries, Chandpur Enterprises.

Views on Paper Market

Paper industry is fast growing in India but quite fluctuating in terms of demand-supply. The industry has reported erosion in operating margins in the last 5 years despite growth in revenues. Though pricing flexibility has improved marginally with an improvement in demand-supply dynamics. The profitability of paper mills continue to remain under pressure due to rising costs of raw materials, coal & chemicals. High depreciation and interest costs resulted in pressure of net profitability of the industry as a whole, which declined from 11.34% in FY 2008 to 1.44% in FY 2013. The paper mills pass on this increasing cost to its dealers/distributors to some extent. This has resulted in low profitability for dealers/distributors in tune of 40 to 50% during this period.

The demand has also increased proportionately in view of total literacy scheme launched by the Government and rising demand of the newspaper industry. To cope up the rising demand some of the mills have planned capacity additions, which will be in market in the coming years.

Future of Paper Trade

Government spending on education is a favorable sign for long-term demand for the Indian paper industry. The rising demand will also get support from the growth of print media. The changes in lifestyle of urban population along with economic growth of the country will further boost up the demand, which is healthy sign for industry. The preparations for coming legislative assembly election in few states as well as parliamentary election in 2014 will provide further stimulus to paper industry. The growth in consumption level has benefited the paper mills for higher capacity utilization, which results in increased realizations.