The Roquette group, a leading global producer of starch products marked its presence in the Indian paper industry in 2011 to meet the concerns in wet end, surface sizing or coating and working together with those seeking to enhance productivity on corrugating or gluing sacks. Ever-increasing energy costs, the origin of raw materials and environmental policies are the three main paradigms faced today by the paper makers. Roquette actively participates in these industry efforts and development policies by supplying biodegradable polymers made from renewable carbon sources to replace as much as possible petrol chemistry and 'classical' chemistry, increase process productivity and create energy savings. In a candid chat with team Paper Mart, Mr. Pascal Granseigne (Director – Industrial starch business unit), Roquette enlightened us about their presence and operations worldwide, the use of starch and its benefits and above all how Roquette can help the Indian paper industry through its value added products and services.
.
.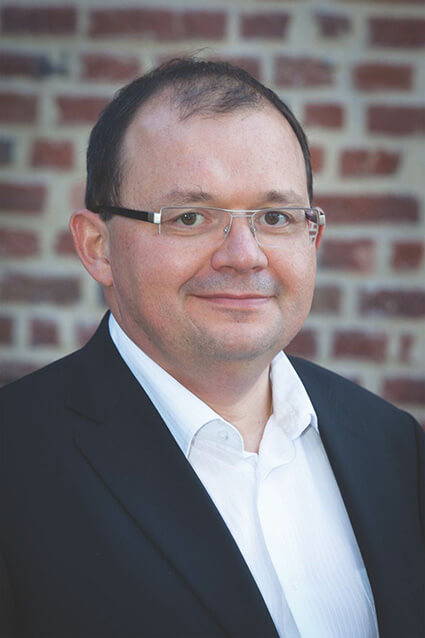 Paper Mart: How starches can help paper makers to improve their environmental footprints?
Pascal Granseigne: During the recent past years, Roquette has developed new starch solution to be used as binder to replace latexes in coating colors or starch based polymers able to replace current anionic trash catcher or strength polymers. A new chemistry based on renewable carbon source is now available and can help the paper makers to reduce carbon footprint.
Industrial example on chemistry based on renewable carbon source for Sanitary towel virgin fibres
In this paper mill, the anionic biopolymer is introduced to the fan pump, just after the WSR (machine chest). These figure hereafter shows that not only the chemistry has been improved, but also the direct effect in a better working order of mechanical properties. On this machine, it was possible to avoid breaks and reduce the overall amount of WSR resulting in cost saving and less chemical used.
PM: Being a starch expert, in your perspective how you can add value to the Indian paper industry?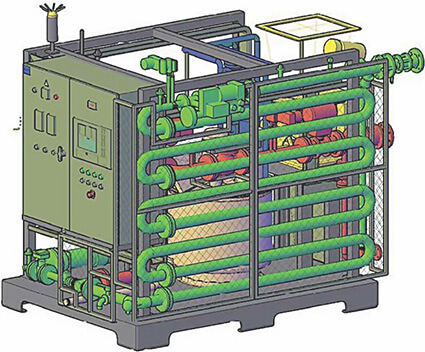 PG: Our range for paper industry is very large and they are cost efficient with any sort of fibers (long, short or specific like bagasse). We are also producing some tailor made products for small production capacity allowing them to reach the quality standard of large paper machine. In general our strategy will be to help customer to be consistent in the paper quality all along the year whatever the quality and variability of the raw material he uses. Our focal purpose includes studying and manufacturing of turnkey installations and then adapted to the client process, offering the products suiting to project and then following-up and assisting them in implementations. We have some value added products like pea starch that can add value to the production. For example:
VECTOR® N Range has demonstrated its performance in terms of productivity for double and triple wall production. Lightweight double-wall to heavy triple-wall production speeds can be increased by 20 % to 100 %, with a corresponding increase in productivity, as shown in the examples below: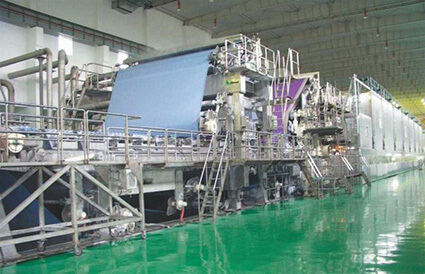 PM: Brief about Roquette and its offerings for the Indian paper industry?
PG: We are number 2 in Europe and top 4 worldwide in the business producing the starch for the various industrial applications. We have 18 facilities around the world to support our customers. We basically convert four vegetables maize, wheat, potatoes and peas, into raw materials essential to industry. The starch extracted from them produces more than 700 by-products. Our resources include the best in high-quality range for wet end cationics, 70 technical engineers on the field, pilot labs in France and China, starch handling and cooking equipment department, continuous development of new innovative environmental-friendly ranges, large base of raw material to give secure supply to all our customers.

Our offering to Indian market includes the most modern starch technologies that will provide certain benefits like increasing the filler content by boosting retention, save energy by promoting new type of glue in corrugated industry or new type of cationic polymer in paper and tissue industry, reduce cost of paper production by offering alternatives to petrol chemistry (latex) or conventional chemistry and ultimately enhance paper machine productivity.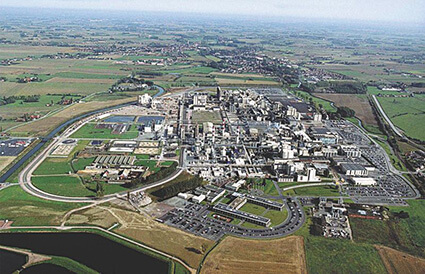 PM: What strategy does Roquette will adopt for the Indian paper industry?
PG: Roquette is relatively newcomer to the paper business in India and would like to place emphasis on understanding the specific needs of the Indian paper industry. Therefore listening to their needs would be a very important exercise and then to customize our large range of starch products and 40 years of experience to adapt to the Indian market. Globally we are not only providing starch to our customers but also helping the paper maker to handle and cook starch up to the paper machine, advising proper cooking parameters and or injection points in function of the need of the customer. We are also able to deliver equipment like jet-cooker, enzymatic conversion or glue kitchen.