As Europe's largest private forest owner having considerable experience in sustainable forest management and the manufacture of hygiene products, SCA brings that history and heritage to India in the form of this fantastic factory.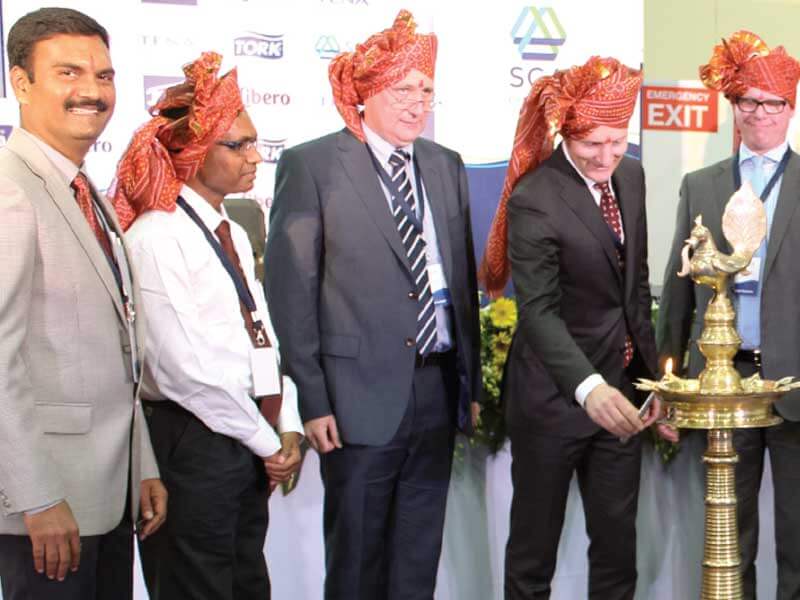 SCA inaugurated its first factory in India at Pune, Maharashtra on March 4, 2015. SCA, founded in 1929 and headquartered in Stockholm, Sweden, is a leading global hygiene and forest products company. The Group develops and produces sustainable personal care, tissue and forest products. Having strong presence in about 100 countries, the Group is all set to expand its wing in Indian marketplace with many global and regional brands. The Group has about 44,000 employees. Sales in 2014 amounted to approximately SEK 104bn (EUR 11.4bn) and is listed on NASDAQ OMX Stockholm.
Foray into India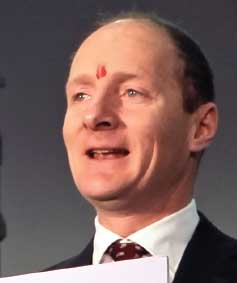 "We have a business spread over about 100 countries with around 90 production plants the world over. Besides, SCA has a history of over a century in forestry in Sweden and using the forest, of course, sustainably, in making paper, pulp, and tissue. As Europe's largest private forest owner having considerable experience in sustainable forest management and the manufacture of hygiene products, SCA brings that history and heritage to India in the form of this fantastic factory," said Mr. Magnus Groth, CEO, SCA, in his address at the inauguration ceremony of the factory in Pune.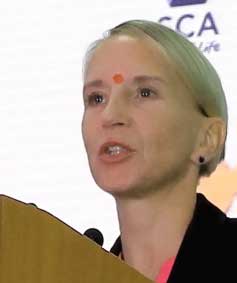 Mrs. Cecilia Edebo, Managing Director, SCA Hygiene Products India Pvt. Ltd., sounded elated at the start of the new factory and profusely thanking all who made this possible she said, "SCA, with its global presence in about 100 countries around the world, brings its knowledge in hygiene and sustainability to India by launching the portfolio of our brands here. With this factory, we are not only promoting hygiene in the country, but our business is in total sync with 'Make in India' and 'Swachha Bharat' as PM, Mr. Narendra Modi, has been addressing through his campaigns and programs. SCA is all about hygiene i.e. 'Swachha Bharat', and with this new factory we are going to 'Make in India' too."

.
.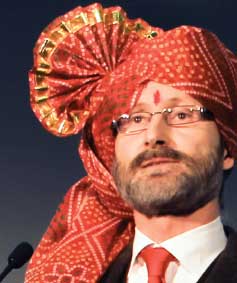 "This is one of the fastest growing parts of the world and that's why SCA is here in India today to leverage the fantastic growth opportunities that India presents to SCA and other companies like it. India is our core and priority market as here one can easily see the massive investments in infrastructure, health, energy, and education. Moreover, India is soon to become the most populist nation on the planet with the largest workforce and is one of the biggest economies of the world. We are here to join in this exciting journey of economic growth and progress by establishing ourselves as the leading supplier of hygiene products," said Mr. Thomas Wulkan, President, SCA MEIA.
.
.
Product Range and Indian Market
SCA conducts its sales in about 100 countries under many strong brands, including the leading global brands TENA and Tork, and regional brands, such as Libero, Libresse, Lotus, Nosotras, Saba, Tempo and Vinda. The company would be launching this global portfolio in India too and would be manufacturing some of these in the new plant in Pune.

"We have a market leading position all over the world with our brands and pro-ducts. And, just to show some examples, in two of our brands i.e. TENA and Tork, we are the market leaders; we would be producing these two in India too. The reason for being forerunner in these two product categories is that customers love our products," said Mr. Groth.

Speaking on the range of products and its launch in India, Mr. Wulkan said, "India is large subcontinent, so, of course, we would go for step by step launch here. Our Libero, Tempo, and Tork brands were launched in 2013, and TENA, leading worldwide in incontinence care, will follow soon."
Mrs. Edebo highlighted why some of the brands are sure to make it big in the market and said, "We have four brands that would be our prime focuses for now; these are Libero, Tempo, Tork, and TENA. Tempo and Tork are mainly into tissue area; Libero is our baby care product; and TENA is the adult incontinence care brand. All these products will be launched in various regions of India step by step. These products will combine our global practices and local insights which we have gathered, and will be gathering, from the specific needs of customers in India."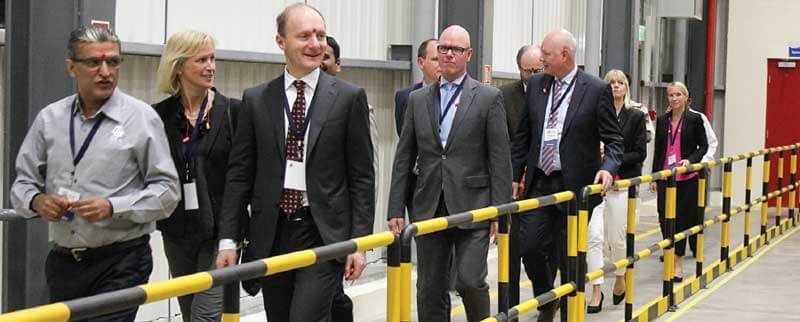 On the issue of limited market share of SCA in India, Mr. Wulkan affirmed that the market does not exist with regards to tissue and incontinence care. He, however, sounded convinced about SCA to be able to shape and build the market in coming times. He said, "There is already a competition around in terms of baby care products and the challenge would be difficult. But, we are very confident that applying our global best practices, we will establish ourselves well in India."

"Naturally, we would not just provide great products empowered by our global innovation platform, but also would be developing products which would be highly relevant and unique for India," added Mr. Wulkan.
Hygiene Education: A Noble Business Strategy
Mrs. Edebo underlined the lack of education on the theme of hygiene in India and considered spreading hygiene awareness not just a noble work to do, but as a key strategy to promote hygiene care product business too. As a hugely growing economy, India is also a 1.2 billion people country where about half the size of Germany moves into consumption every year in India because of rising income and buoyant middle class, believes Mrs. Edebo. In this backdrop, the hygiene education becomes significant so as to tap this growing middle class as hygiene product consumer.
"For us as a baby care provider, 27 million babies are born annually as well as close to 100 million strong elderly populations already exist and are only growing. This fact serves as a cursor to even bigger opportunities for us. And, the opportunity would be turned to account only when we lay greater emphasis on educating people about hygiene and personal care," said Mrs. Edebo.
She added, "As I mentioned earlier, I am proud to be here working for a company that knows so much about hygiene. However, I am sorry to admit that India knows very little when it comes to hygiene. This is something that Hon'ble PM of India has tried to address through 'Swachha Bharat' campaign and there are changes even in tax legislation in India because of that. We are sure as SCA we will be able to do a lot in that direction."

Mrs. Edebo said that in the country with high incidence infant mortality and maternal mortality rate, SCA would help in taking care of babies and mothers. As part of its strategy for hygiene awareness, SCA has already reached out to 1.2 million babies, 1000 doctors, and 5000 hospitals and clinics last year according to Mrs. Edebo. "In this way, we can do something good in India as we build our business here," she said.

SCA is also partnering with other companies to send across its messages regarding the significance of hygiene and personal care. "For our brand Tempo, we have reached out to various companies, for instance MIDC, with our hand hygiene program to share our learning and healthy habits. We have demonstrated to employees here how to take care of hand hygiene so that they can decrease sickness and increase efficiency. In addition, we have reached 10 million consumers with our products and hygiene awareness knowledge," stated Mrs. Edebo.

Resonating the same ideas about promoting awareness about hygiene and thus promoting the business, Mr. Wulkan said, "As we invest with our brands, we will also provide knowledge that will help improve personal hygiene and health care standards here in India."

Mr. Wulkan also supported the idea to connect with the people directly and convince them about the significance of healthy practices. "We will go out to maternity hospitals and engage with doctors, mid wives, and young mothers to share our unique practices and knowledge about baby care and mother care. We will also reach out to schools and connect with teachers, students, and parents and share with them our world leading know-how about personal hygiene," said Mr. Wulkan.
Sustainability and Code of Conduct: A Valuable Heritage
Mr. Groth emphasized sustainability as a core issue for SCA many times during the address. "Though today we are a hygiene company with a focus on brands like tissue and personal care, we are still a forest company and that's important to us because that brings sustainability perspective and the heritage of what we do to India," said Mr. Groth.

In addition to focus on efficiency, machines and innovations, and business growth, sustainability remains a mainstay of all the SCA's operations. "Around everything we do, we attach great importance to sustainability and we ensure that we work in sustainable way for a great future both for the company and the mankind. Our sustainability related work has been recognized by the world's leading environmental organizations like Dow Jones Sustainability Index, Wild Life Foundation, Climate Disclosure Leadership Index 2014, etc.," informed Mr. Groth.

Speaking about SCA's Code of Conduct and value system Mr. Groth said, "SCA's standard Code of Conduct and its value system form the foundation of every business we do. Everything we do must be necessarily based on the respect for market, consumers and our employees. Safety and health, human rights, healthy business practices, community service, respect for nature, etc. are the key constituents of SCA's code of Conduct. I know these are very strong, beautiful and ideal words, but we mean to adhere to every single of these by being down-to-earth and concrete in our approaches."
Mr. Wulkan also expressed his thoughts on the issue of sustainability and what should be the standards of doing business. "In the SCA, the best part is that we are a company with big heart. We really do care about people's life and take great pride in making a difference in it," said he.

"Also, it's not good enough to provide good products, but we have to provide those at affordable prices and that's why we have built this plant in India to serve the Indian masses within their pocket," Mr. Wulkan said.
Creating value with business has always been a prime motive of SCA, as per Mrs. Edebo. "It's about owning responsibility for what we do, excellence in products and services, respect for people and nature. We have a very special Code of Conduct. As a company, we take care of nature, societies, and our employees. It's quality with sustainability at the core," she said.
SCA India: Objectives
"We want to be the preferred hygiene provider also in India," said Mrs. Edebo. "I consider India rather a continent than a country having diverse region, ethnicity, culture and language. Therefore, we have approached the market step by step. We have reached many towns today and spreading more throughout India. We are doing it carefully to make sure we stay relevant as we do that."

Mrs. Edebo, elaborating SCA's region wise focus, said, " We started off in the west region, where we have this factory in Pune and head office in Mumabai now, then we went down south, and then came up north to cover the market with SCA's hygiene and personal care products."

"India is market where people use more soap and powder than diapers. Of course, it's a different kind of baby caring and we have acknowledged that too. Our USP is the best-in-class products from Europe with natural ingredients which make sure babies are happy," Mrs. Edebo said.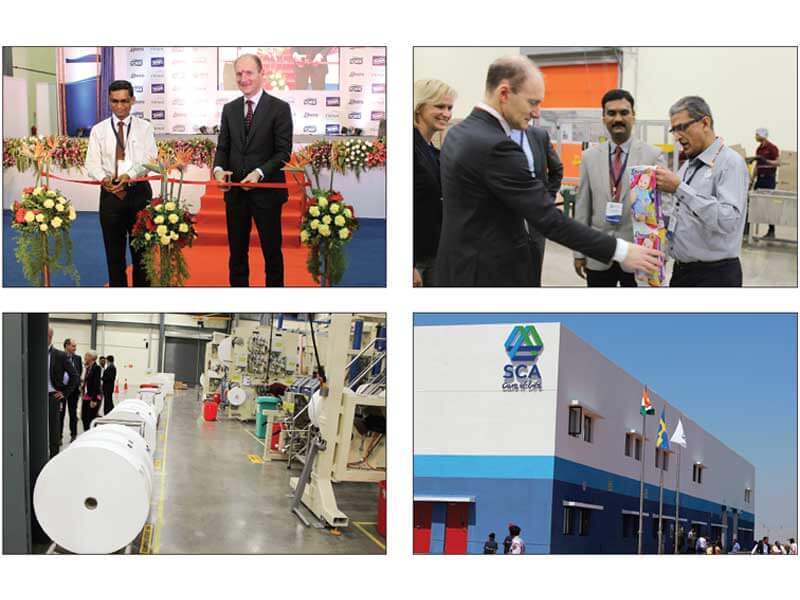 She added, "When it comes to tissue category and incontinence care category, we are just about to start a new culture of hygiene here in India. We are actually building a new category and new market. SCA, of course, is here to build business as we go. For doing that we must provide value for our shareholders and customers, and for that we need to have a very efficient supply-chain mechanism. We are working in those directions."

Mr. Wulkan went further than business and products, and said, "I also want to say something about nurturing talent in the hygiene industry. SCA takes people's development very seriously along with product development. Naturally, we aim to develop a strong performance team in India. Moreover, since India has a huge workforce having great entrepreneurial skills and hardworking attitude, it's also our aspiration to build a talent factory in India that will help in other quarters of business with good leadership and talent."