SCA's Ortviken-based new factory facility aiming to increase the group's CTMP production to 300,000 TPA has been inaugurated. An investment of over USD 138 million was announced for the project in 2022.
May 17, 2023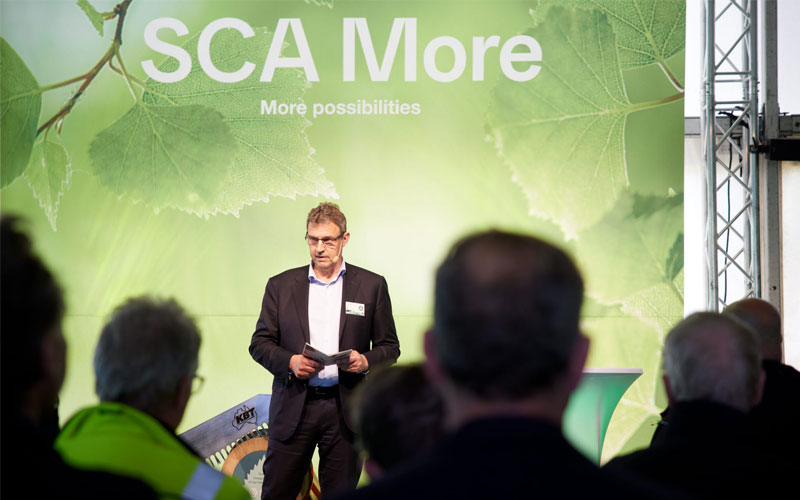 SCA's Ortviken-based new factory facility was inaugurated on May 16 May 2023 with a ceremonial speech by Berit Högman, Governor of Västernorrland County, and a "ribbon cutting" by timber sports profile Ferry Svan.
Watch: JMC Paper Tech Launches New Subsidiary JMC Papers
An investment of over USD 138 billion in Ortviken's industrial site was announced in 2020 which aimed to increase the production of Chemi-Thermo-Mechanical Pulp, CTMP, from approximately 90,000 TPA to 300,000 TPA. The project was delivered and completed on budget and also ahead of schedule and will provide SCA with strengthened competitiveness in the global market.
Mr. Ulf Larsson, SCA's President and CEO, stated, "On time and within budget is SCA's mantra – we have lived by this credo this time too despite major challenges such as the pandemic, semiconductor shortages, disruptions in the supply chain and a war in Europe." 
Also Read: Fedrigoni Group, Italy, 2022 Performance Report: EUR 2.21 Billion Turnover, EUR 80 Million Investments & 6 Acquisition Deals
Governor Berit Högman's ceremonial speech underlined the importance of a strong forest industry in the county and the climate benefits that are created when renewable paper pulp replaces fossil materials.