A major packaging player down south, Senthil Paper and Boards is quite convinced about the good days ahead for the packaging segment.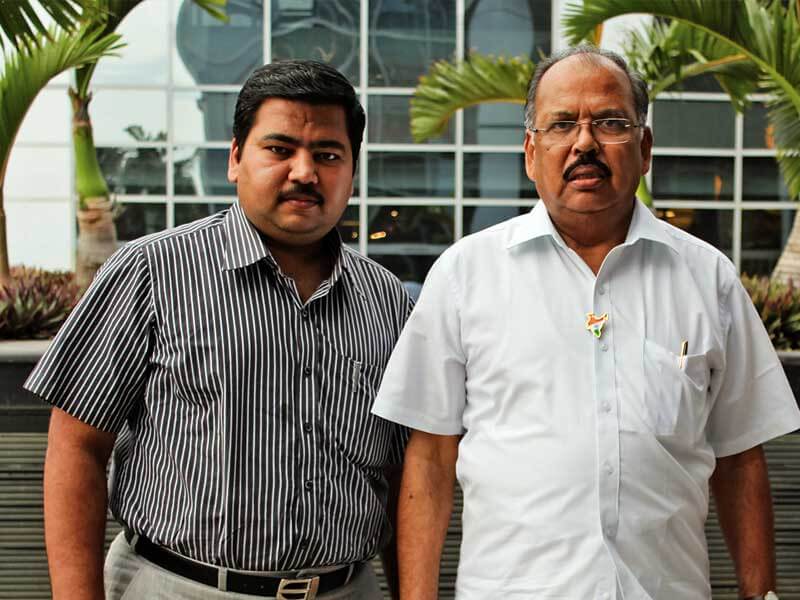 Senthil Papers and Boards Private Limited, formally known as Saradha Papers and Boards Private Limited, is one among the best manufacturers of the finest duplex boards in the South, today. It is a professionally managed company and forms part of the leading Senthil Group of Companies in Coimbatore. The Group of Companies has wide experience in various fields and specifically in the manufacture and marketing of packaging materials for over 25 years.

Senthil's product categories range from duplex grade, brown grade, all white and solid boards to various packaging boards for foods & beverages. Paper Mart had recently a chance to interview Mr. A. Senthil Kumar, MD, Senthil Group of Companies where to know more about the company, its future strategy and the future of packaging in India. Here are the excerpts:

Paper Mart: Give us a preface to Senthil Papers and Boards Pvt. Ltd.

A. Senthil Kumar: SPBPL is one of the major companies of the conglomerate Senthil group of Companies under Shri. O. Arumugasamy, a Philanthropist and a great Visionary, and the chairman of the group. The group has lately diversified into paper, steel, food products, power- renewal energy, construction, education. We are also running a charitable trust in the name of Shree Vijayalakshmi Charitable trust helping and sponsoring monetarily the meritorious and needy students for pursuing higher studies.

SPBPL is one the major players in packaging board manufacturing business in southern India catering to the needs of packaging of various applications ranging from pharma, cosmetics, health products, wedding and greeting cards to agarbathi and match boxes. All the products come out as the finest from the installed state-of-the-art machinery.

SPBP has the latest and superior technology board machines with unique features such as 4 wire configuration and 4 stage coating with the soft nip calendars which facilitate the manufacturing of the finest packaging boards like Folding Box Board, Art Board, Grey Back, White Back Coated Duplex Board and White Top KLB. We have the capacity of about 300 TPD.

PM: Standing for two decades now, what all are the changes the company has been through over the years in terms of growth?

ASK: Saradha Paper and Board was taken over by our Group in the year 2005-06 with the capacity of only about 30 TPD. Afterwards, with the debottlenecking of the operations and machines, we could reach to 50 TPD in 2010-11. We could see real, double-digit growth in packaging board business; we had a vision to grow our business in the packaging board segment and become a major player in the southern parts of India.

We invested huge capitals in machines and it was only a matter of time that two machines with a capacity to the tune of 700 TPD came up, one machine named Surya started in the year 2014-15 with 250 TPD of capacity on sustainable basis. We are planning to commission our 3rd machine with the capacity of 400 TPD which is under erection (almost 70 percent complete and expected to be commissioned in the early of 2016). We have also gone for our own co-generation power plant with the capacity of 15 MW fulfilling requirements for making packaging boards to the tune of 750TPD.

PM: What are the new developments in SPBPL?

ASK: As said above, we are planning to commission Board Machine 3 as quickly as possible; this machine will be put into commercial production latest by May 2016. We could also see a lot demand for the high strength kraft liner board with the GSM range of 170-300 GSM and now we are sure that this machine we are building will make high strength kraft liner to capitalize on the opportunity, also in view that automatic corrugated manufacturers are increasing. There is going to be greater demand for good and quality kraft liner. Right now, most of the volumes in these segments are being imported from Europe and the USA.

We would also like to scale up the production of BM2- Surya, by way of balancing the equipment to the level of 300 TPD so that the production with BM1 and BM2 itself would go up to 350 TPD.

PM: How do the technical teams conduct the R&D in terms of the services you offer?

ASK: Our technical team is quite capable as most of our core team has got wide exposure in board making, coming from board mills well known in India and Abroad. They could establish the quality of our packaging boards quickly in the market, particularly FBB and coated duplex board. In fact, we have a record of zero complaint on certain parameters namely print gloss and stiffness, and strength.

We could quickly capture the international market like Sri Lanka and GCC and are well established in these markets. Our technical team is actively involved into many important areas like water management and ETP which is one of the best established systems in the country with zero discharge norms.

PM: What are the basic principles of Senthil to cater the various needs and demands of the customers?

ASK: As we all are aware that there is a great demand prospective in the packaging board business which is our core business right now and, therefore, we would like to leverage the expertise by way of having more than a decade presence in the packaging business. We would concentrate more in the areas of packaging such as pharma, agarbathi, note book, cosmetics, health products packaging, etc.

PM: What are the targets for SPBPL for the coming five years?

ASK: SPBP is visualizing great opportunity in India as it's the third largest economy with GDP growth expected to touch 8-9 percent in coming years surpassing even China. We would like to grow our packaging board business to the tune of 1000 TPD by the year 2019-20 with annual turnover of more than Rs. 1300 -1500 crores.

PM: You are one of the leading manufacturers of finest duplex board in the south. Now, apart from this section, which part of India do you think can be a potential market base for SPBPL?

ASK: As we are situated in southern part of the country, we will predominantly concentrating on all five southern states. Business-wise, South India will constitute about 70 percent of our market, 20 percent would be the states in west being a huge market for Packaging Board Segments, and 10 percent would be exported to nearby international markets.

PM: How do you foresee the market in the coming five years?

ASK: Market in the coming 5 years is going to grow with a minimum growth rate of 8-10 percent, both for packaging boards and kraft liner board. Present 30 lakh tonnes of packaging and coated boards and 40 lakh tonnes of kraft liner grades are the major segments in the Indian paper industry; these are the ones showing tremendous growth promises in coming times because of many real and sustained drivers.

PM: Finally, what is the future of packaging in India? Where does SPBPL stand and will be standing?

ASK: As explained already, India is having distinct advantage with fundamental basics very sound. The growth perspective is undoubtedly proven even during a bad time and, therefore, we see only double digit growth rate in packaging segments once economy starts getting buoyed up again. Rapidly catching up on-line trading is further helping this industry grow faster with the good demand for all kinds of packaging grades. Senthil is sure about the incoming boom in the packaging segment and hence we have decided to concentrate predominantly on packaging board business.