The paper industry, this time led by traders, comes to realize that the slowdown in growth rate is just momentary and that the paper will remain significant and strong as ever in India.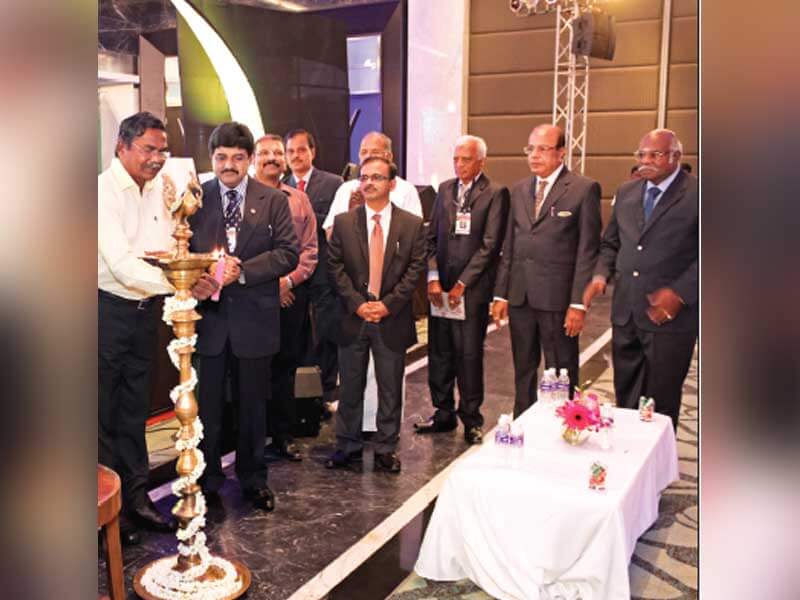 The 54th annual general meeting and conference of Federation of Paper Traders Association of India (FPTA) was held in Coimbatore at Hotel Le Meridien from August 15 to 17. Mr. S. Nagappan, President of Paper and Allied merchants Association (PAMA), Coimbatore, that is hosting the conference, said that this is the first time the FPTA all India conference is held in Coimbatore. Members of the affiliated associations of the federation and government officials participated in this conference.

Nearly 600 delegates from across India were seen participating to participate in this three-day conference where serious discussions revolved around how to surmount the recent slump of the Indian paper industry. Besides, issues like GST implementation, uncensored large sums of credit piling up, future growth scenario of per capita paper consumption, effect of global economic changes on the Indian economy in general and on the Indian paper industry in particular, etc. were discussed at length by the noted speakers at the meet.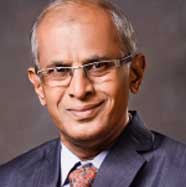 FPTA's new president-elect Mr. C. Balasubramanian and the outgoing president Mr. Krishnendu Bhattacharjee seemed immensely satisfied at the turnout for the event. The conference was inaugurated by Mr. A. Velliangiri, Deputy Managing Director, Tamil Nadu News Print and Paper Ltd. and other manufacturing stalwarts held the dais to address a large congregation of paper traders and tried to assure them that the plunging growth is just a transient phase and will pass by.

Diffusing Misconception on Paper

Paper of late has been branded as something against the forest conservation approaches, thanks to misdirected environmental conservationism and misleading sloganeering ignoring the fact that paper is one of the most sustainable and eco-friendly products that man has ever made. Paper industry has long been taking objection to such superficial branding and has tried to dispel the misconceptions time to time by creating various awareness campaigns.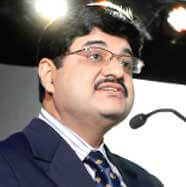 FPTA's outgoing president Mr. Krishnendu Bhattacharjee too expressed his concern on the issue in his address outlining various actions he initiated during his presidency, he said, "We are not against e-technology, but we as paper traders cannot tolerate the misconception on paper. We have organized different kinds of public awareness programs throughout the year. We participated in Paper Plus from 6-9 November, 2014 in Chennai where we booked a big FPTA stall over there. We also have a special session on "Paper is Green" in Hyderabad Book Fair where with the support of local associations and Hyderabad Craft Manufacturers Associations we conducted the program "Myth vs. Reality.

"We participated in the International Conference on Environment and Energy conducted by JLN Technological University from 15-17 December, 2014 at Hyderabad on behalf of FPTA.

"After a long period, we had an opportunity to meet the hon'ble members of IPMA on July 15, 2015 in Hyderabad where we discussed the market scenario and future trends in the paper industry. We also informed them about our public awareness programs and submitted a report. We requested IPMA to form a joint platform with IRPMA on this (awareness) issue so that we can start a movement in bigger ways."

Mr. Bhattacharjee further updated the audience about FPTA's other activities during the year, he said, "During this year, we arranged a mill visit to Hanian Jinhai Pulp & Paper Mill and Guangxi Jingui Pulp & Paper Mill in China in March 2015. A team of 40 delegates visited over there and it was a roaring success.

"We extended an MoU with Yes Bank and jointly conducted a seminar on creating awareness on banking and financial solutions. We had successful seminars in Ahmadabad and Indore on the subject.

"On behalf of FPTA, 21 members from different cities will participate in a technical seminar organized by Indian Institute of Packaging to be held on 19-21 August, 2015 in Mumbai."

Mr. Bhattacharjee also shared some statistics of the paper industry. "Coming to paper consumption, India's per capita consumption, as we all know, is as low as 12 kg compared to Indonesia's 29 kg, Malaysia's 25 kg, China's 75kg, Japan's 250 kg and the US's 350 kg. If we create public awareness about paper usages, the paper capita paper and board consumption will definitely improve," he said.

He also touched the sensitive GST issues and voiced his concern on higher proposed rates on behalf of paper traders, he said, "So far as the GST is concerned, we all know Chairman of Empowered Committee of State Finance Ministers K. M. Mani has indicated that the efforts will be made to enforce the GST from April 1, 2016. We have appealed several times for single point GST and at present more than 150 countries have implemented a common GST. However, what is worrisome to me is the rate of GST being contemplated. If you look at the GST rate of Asian countries, Indonesia-10 percent, Thailand-7 Percent, Japan-5 percent, Singapore-7 percent, etc., the rate being considered or what has advocated earlier is slightly on the rising side.

"GST rate was earlier declared to be 27 percent which was later brought down to 20 percent and now in a press conference the FM, Mr. Arun Jaitley, recently said that he is trying to build consensus among states around 16-18 percent rate. We are still worried about the rate and the modus operandi."

He further said, "As per market research and available data, the Indian paper industry is expected to grow at 6-7 percent year-on-year. If we look at the report of CSO, GDP growth rate was 6.9 percent during 2013-14, 7.3 percent in 2014-15, and is expected to touch 8.5 percent in coming years. This all is positive indicators for the growth of the industry in the years to come.

"Packaging industry is expected to grow at 18-20 percent annually and the demand for tissue paper, tea bags, filter paper, light-weight coated paper is growing as well. Today, total production in India stands at 12 million tonnes of paper and paperboard and the per capita consumption is 12 kg. If we take our population of 1.28 billion in count, the total consumption comes out to be 15 million tonnes with the current rate of per capita consumption i.e. 12 kg. Due to the gap between the total consumption, and total production, the import in paper in India has grown at CAGR of 21 percent in the last three years from 1.7 millon tonnes in 2010-11 to 2.5 million tonnes in 2013-14."

Mr. Bhattacharjee emphasized the need to relinquish the old concepts and cling upon newer and analytical business models. "We have to change our decade old concepts and we have to apply SWOT analysis which is a structured planning method used to evaluate the strengths, weaknesses, opportunities and threats involved in a project or in a business venture. Whereas marketing, services, and unity in our association are our core strengths, practice of allowing unlimited credit to customers is our great weakness. We are not maintaining 'KYC' what banks are maintaining for their customers while lending out credit."

Curbing Excess Credit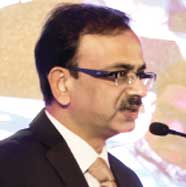 The issues of overcapacity in mills and unsecured credit by traders were touched upon by Mr. R. Krishnaswamy, Chairman & MD, Sripathi Paper & Boards Pvt. Ltd., he said, "Of course, you all know that the paper industry has a direct link to overall economy. The robust growth which took place during 2005-11 raised the growth projection for ensuing years and it was forecasted that economy will grow at a rate of 10-11 percent. This led to huge capacity building by manufacturers in the Indian paper industry and today we are having surplus capacity in every segment – whether it is Kraft duplex, newsprint, W&P, etc. Due to this surplus, we are facing multifarious problems. How to come of this? Though it's a temporary phase, it's testing time for our patience – two years have gone, I believe one more year has to go."

Mr. Krishnaswamy emphatically spoke on the issue of unsecured credit and said, "As a trader, you are playing a vital role in the overall supply-chain of the industry acting as a bridge between customers and mills. Right now, due to slow down in the economy our working capital is already in stress which is accentuated by piled up unsecured credit as rightly pointed out by the president. Earlier the credit period used to be 30 days usually which now has gone up to three times.
"Funds are not cheaper as ever. If you compare the rate globally, the interest rate in India is among the highest, 12-13 percent. Though our FM is considering some interest rate cut, RBI governor is a bit conservative about it. We still have to go a long way for getting cheaper funds."

Mr. Krishnasawmy also expressed his concern over unsecured credit affecting the entire paper business. "As a trader or as a mill, if we give excess credit, some of the people take unscrupulous leverage of the situation spoiling some of the good customers also besides affecting our daily business because of fewer funds available. We have to think some ways to restrict our credits as much as possible.

"We should have some sort of rating system among our customers to allow credit. We are giving enormous amount of credit without applying the principle of safety of funds to even those customers who have lesser network and credibility.

"In our industry, our end-users are following JIT (just-in-time) policy. It's also giving problems to traders where you are forced to keep ready stock for your customers; due to this also your working capital cycle is stressed.

"Because of these things, mills are facing a lot of problems. FPTA and the new team including the paper mills should get together to find out via-media for how to control undisciplined credit practices.

"India is the fastest growing country in the world; China so far was the fastest, but they are facing some sort of problems now. Another problem area is import and with the devaluation of Chinese Yuan by 4-5 percent, the import will be spurred. However, our Commerce Minister has given assurance that she will take all the necessary steps against the China's dumping of products in India."

India: Best Market for W&P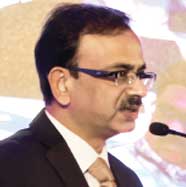 Mr. Neeraj Sinha, Vice-President, BILT Graphic Paper Products Ltd. focused on writing and printing paper segment during his speech as this is the area his company operates in. He said, "Ever since 2007, approx. 4 million tonnes of volume (which happens to be the present size of W&P industry) is being wiped out annually from the world market, mostly from the US and the developed parts of the world. Of course, Asia, Latin America, the Middle East, etc. continue to grow.

"Coming to the Indian paper industry, it has seen considerable investments in the last 4-5 years towards technology upgradation, capacity building or backward integration in the form of pulp mill. Where the investment cycle is over for most of the major players of the industry, this is consolidation time. And, we are not likely to witness any major investments coming up for next 2-3 years during which most of the industry players would work towards strengthening the balance sheet.

"However, this is easier said than done. With the Indian wood prices at all time high, zero duty environment of ASEAN countries, increasing imports of coated paper and copier, capacity overloading in uncoated paper, archaic labor laws, slowdown in commercial printing, anti-dumping safeguard duties imposed against paper from Indonesia, China, Korea, etc. in the large US market (which essentially means diversion of this volume to other markets), and the recent devaluation of Chinese Yuan, the Indian paper industry is trying to be in black and justify the returns to the shareholders.

"While markets are tough and environment competitive, India remains the best market for the W&P paper as the growth of 5 plus percent is higher than that of in any part of the world. Also, unlike China's export oriented model of operations, our growth is internally driven by factors such as population, demographics, GDP growth, literacy, welfare programs, urbanization, the growth of organized retail, etc.

"According to a report by FICCI and KPMG, print takes 46 percent of total advertising spend of approx. Rs. 330 billion annually and this is slated to grow at the rate of 10 percent per annum for next 5 years.

"Educational publishing in India is also growing at healthy double digits and so market growth of paper is assured in our market for at least 10 years.

"While on one hand, fragmented market, unsecured credit, logistics bottlenecks are factors which dampen the spirit of traders; forums such as these should be used by your community to brainstorm, introspect and put in place robust mechanisms to address these

"I must say while Indian paper industry will continue to grow at 6-7 percent year-on-year, these after all are forecasts and forecasts, as you know, are based on certain assumptions. These can get severely impacted by unanticipated structural changes. One such disruptive change can be brought about by technology and the speed of innovations these days. And, we are all witnessing the impact of technology on paper, especially on writing and printing side.

"However, the growth story in our industry will continue on the back of strong fundamentals driven by factors such as population, demographics, GDP growth, etc. My personal belief is that these fundamentals are quite strong and our growth story will continue."

Growth Over Long-Term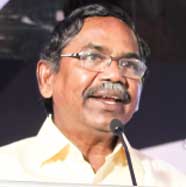 Mr. A. Velliangiri, Deputy Managing Director, TNPL, during his address, started with a brief history of paper and paper making with respect to world and India and stressed that paper has now become central to all human communications and humans can't without paper anymore. Starting with the journey paper has taken from pre- to post-independence India, Mr. Velliangiri said that the Indian paper industry is now big enough and self-sufficient. "Today, there is no control over capacity meaning we can build capacity of any size. There is no control over imports also – both newsprint and W&P are imported under zero duty. In brief, paper mills in the country today have equipped themselves to compete with the global giants – both in domestic market and overseas," said Mr. Velliangiri.

He added, "I don't know whether it's good or bad, but the paper industry in India is really fragmented as you all know. There are 700 paper mills, but no one can say for certainty whether this number is right. Moreover, the size of the mills differs widely from 5 tonnes per day to 1000 plus tines per day. Even with this number of mills our production is hardly 2.6 percent of the world's – which is very low.

"The paper industry's growth might have come down from 6-8 percent five years back to current level of 4-5 percent, but I strongly believe that we will bounce back. The growth drivers are population, increasing literacy rate, thrust on education, and GDP growth; with these, certainly the demand curve is going to be continuously upward. Even the current 5 percent growth rate will require capacity additions of 2 lakh tonnes of paper and 2 lakh tonnes of board machines per year. With this environment, unless new capacities are added, which is essential, India will have to rely more on imports in years to come.

"Of course, as per available statistics, the paper industry has spent about Rs. 25,000 crores in last 5 years – almost all businesses in the country have invested huge funds. To match the future requirements, the industry has to further invest about Rs. 90,000 crores more in next 10 years.

Mr. Velliangiri also outlined some of the challenges faced by the industry as of date and said that the paper industry needs to address these challenges before readying itself for meeting the future requirements. "The first and the foremost challenge is the shortage of the raw material as there is no adequate pulpwood available in the country to meet the growing needs of paper mills. And, in future we have to rely more on the recycled fiber than on the conventional fiber. As per the information, the dependence on the recycled fiber has increased to today to 44 percent and will be 54 percent by 2025," said Mr. Velliangiri.

He further said, "Other major problem is our input cost which is on the rise – right from raw material and fuel to the interest charges. With these things mills, whether big or small, are under severe cost pressure for last two years. All of you have seen the balance sheets published by companies quarterly or annually and the profit has shrunk from 6 percent in 2010-11 to less than 1 percent in the last three years. This is a cumulative figure for all the major mills put together.

"We need a large capital for setting Greenfield projects – we are spending about Rs. 1500 crore for setting up a 2 lakh tonne capacity board mill. At the same time, I must say paper industry works on a very thin margin; even in a good period of time it was used to be 6 percent which is quite less actually.

"People generally believe that the paper industry is a cyclic industry and prices tend to go up and down. However, if you look at the long term price curve, the average growth is only about 4 percent and even this is not uniform. Unfortunately, hue and cry is made when the prices move up, but there seems to be no sympathy to the paper industry when prices plummet. When people complain about the price increase, it's better to have long term view. I would like to emphasize this thing in this forum as you are the persons between the actual customers and manufacturing companies.

"Another problem that I would like to share is that people want companies to produce paper for every 2 gsm as in 52 gsm, 54 gsm, 56 gsm, etc. Similarly, they want us to make different sizes asked by customers. It hits the productivity of a mill and lowers down the production. At this stage, I request the traders to go for standardization of 'gsm' and 'sizes' and that would be a great help to the paper industry. Of course, there is competition in the industry and sometimes it's hitting everyone hard. The competition must be healthy.

"Finally, the effort must be put in to create awareness for paper that it's eco-friendly; that the paper industry helps farmers raise woods on waste lands. As a matter of fact, we have developed 1 lakh acres of pulpwood in dry lands by employing roughly 20,000 farmers. Is it not eco-friendly? Is it not green? I would request you to make people say yes to paper."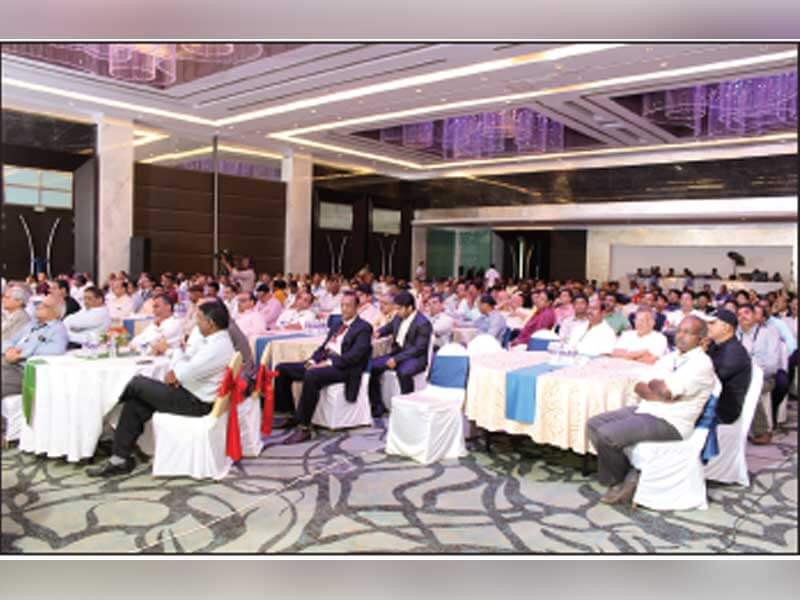 Paper: Eco-Friendly, Strong, and Growing

Mr. N. Gopalaratnam, Chairman, Seshasayee Paper and Boards Ltd., during his speech, touched upon many key issues, growth outlook, and challenges existing within the paper industry. He eloquently described the situation of the industry and linked the existing condition with the larger picture of national and global economy. He said, "The paper industry's present and future are all linked to the growth of economy. If you look at the growth of global economy right from 1990s, the shifting is taking place – from the West to the East, from the North to the South. It's the Asian countries now which are holding the key and by all means the whole of India is expected to do very well along with China.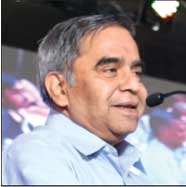 "China has been in brief hiccups over the last few weeks with couple of devaluations and these devaluations are having a great impact on the entire world economy. If you look at India, our currency is already in spot – hitting as low as Rs. 65 to a dollar. Some sectors like metals and chemicals are expected to face a lot of competition due to Yuan devaluation and the paper industry may also feel some headwinds.

"The price of oil is coming down and that's one good thing for the whole world including India. Moreover, the world economy is supposed to grow at 3.3 percent this year as per IMF and at about 3.8 percent next year; all this portends that the there will be good growth momentum in coming days. I think we will be back again in terms of our momentum and buoyancy in the paper trade. I expect that it will start happening soon.

"When I asked FPTA president, Mr. Bhattacharjee, how he sees the market and he told me that there is not much improvement, but one good thing that has happened is that prices are not coming down as steeply as it were about 3-6 months ago. And, that itself is a good sign.

"If you look at the world scenario of the paper industry, the global production of paper is about 400 million tonnes – of this 150 million tonnes is W&P paper, about 180 miliion tonnes are packaging grades, about 30-40 miilion tonnes is the tissue, 20 million tonnes are others including specialty paper.

"You have to necessarily realize the competition the industry is receiving from other segments; if you are making W&P paper, your competition comes from e-media; if you are making packaging paper, your competition comes from plastic, glass, wood, etc.; if you look at the fiber, competition comes from wood getting diverted to other kinds of consumption, for instance, the US is exporting a lot of wood chips to Japan to be used as organic fuel. Therefore, we can't simply avoid facing competition more so in the W&P segment.

"But, to say that there would be paperless offices and transactions in the future is also misleading. I remember reading a recent study done in the US in 2015 to find out who prefers and why. The result of the study with a sample of population between age 18 and 70 was quite surprising where 83 percent of the people believed that paper on any day is better than tablets for the simple reason that retention is better and reading is more comfortable.

"Even on the environment side, paper scores heads and shoulders over e-media. Paper, of course, is bio-degradable, whereas to manage the e-waste has become a big headache. UK's Sustainability Commission has said that the paper industry is one of the most sustainable industries in the world. Therefore, credentials of paper are very high when compared with e-media.

"There is a new concept called RGM – rapidly emerging markets. People today are not so enthused about the US, China, etc.; they are trying to pick up countries which have the potential to grow. RGMs so far identified are Mexico, Columbia, South Africa, Indonesia, Thailand, etc.

"NCAER (National Council of Applied Economic Research) has said that GST will improve the revenue of the govt. only by 0.2 percent. This means that all of us are not going to make more money to the govt. than what we are now. GST is considered as a very important step in the evolution of any economy and hence it should be welcomed.

Concluding Mr. Gopalaratnam said that there are a lot of green shoots and that they are not seen today, but they are on the horizons.