Mr. Madhukar Mishra, Managing Director, Star Paper Mills Ltd., talks about the means adopted by the paper company in saving freshwater consumption, and the infrastructure of their water treatment unit at their plant.
Our water treatment process and wastewater treatment strategies…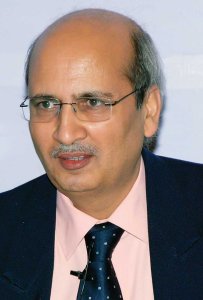 Star Paper Mills strives to maintain harmony with the environment. To facilitate water conservation, we follow 'reduce, reuse, and recycle' philosophy. The treated water is reused in cooling, sealing, cleaning, gardening, fire hydrants, etc. Water is also recycled as part of the process after appropriate treatment. We deploy an activated sludge process for the treatment of wastewater.
Our investment into water treatment infrastructure…
We have a full-fledged infrastructure for water treatment. Apart from the initial installation cost, the plant has been modernised and upgraded from time to time. In addition, substantial sums are spent as operational expenses every year.
Watch: Evolution of Paper Based Packaging
Measures undertaken to minimise the consumption…
Drawal of freshwater is minimised by using various steps mentioned earlier. It is also noteworthy that most of the wastewater, after treatment, is used by downstream farmers for irrigation so the effective net water consumption is very little.
Recent developments with regards to water management and treatment…
Installation of water-efficient showers;
Adoption of medium consistency technology for pulp transfer;
Use of treated water to suppress fugitive emission.
Also Read: Paper Boat Needs WATER to Float… Save it!
Path-breaking steps taken…
We, at Star Paper Mills, have been proactive in this direction and many of the systems (such as – lime kiln, recovery boiler, fiber recovery system, etc.) that are now common and even mandatory were adopted by us long ago.