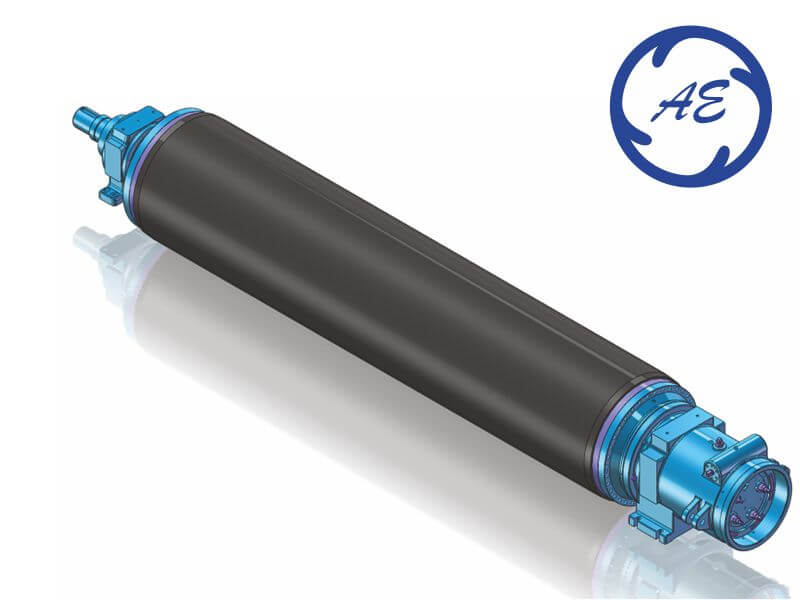 Amar Elastomers has acquired the competence to upgrade and modernise Suction Roll – the costliest Roll in a paper machine.

Efficient water removal and successful web transfer call for the competence to design suction roll shells, internals, bearing sizes and efficient rubber covers. Papermakers can optimise their water drainage with the production of quality paper by finding the correct Suction Roll Pipe and diameter, shell drilling, pattern, hole sizes, open surface area and effective hole volumes. Web transfer from one fabric to the next ensures more reliability in paper making, and web transfer has to be smooth for maintaining high machine efficiency, which is possible through accurately designed and correctly positioned vacuum zones.

Technical experts at Amar Elastomers diligently study the mill's machine requirement and upgrade and modernise the Suction Roll according to the mill's needs. They upgrade and modernise the Suction Roll as upgradation and modernisation take Roll performance to the highest level.

Amar Elastomers can develop state-of-the-art elastomers. It insists on:
• Better locking of rubber on hole surface
• Keeping the equilibrium of hoop stress

By and large, mills feel that they can rely on Amar Elastomers' rubber coverings for Suction Press Rolls. Amar provides Zerk-Press Series of rubber covers for Suction Press Rolls. This cover, which is a three-tier polymer cover matrix, is designed for better compatibility and rubber performance. Listed below are some of its special features:

Hardness : 94-98O Shore A

Cover Thickness : 20-25 mm

Temperature Rating : 300OF

Features : • Three Tier Polymer
————–• Better Compatibility
————–• Good Inter Layer Bonding
————–• Better Dynamic Stability

Hall: 9, Stand No: 907
.