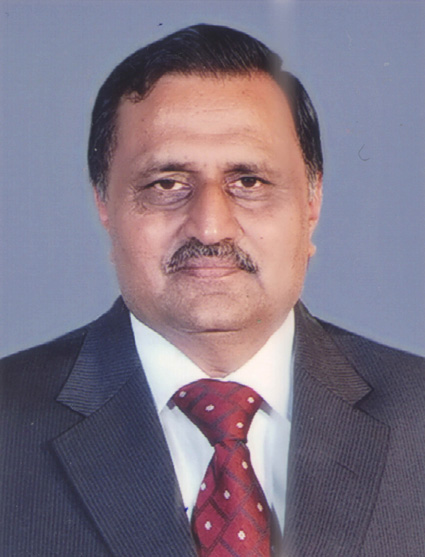 Started in 1955, West Coast Paper Mills is one of the oldest and the largest producers of paper in India. It produces various grades of writing & printing, cup stock, Industrial grades and other varieties of paper. The 'wood to paper' process mastery and product research have enabled our mill to produce wide portfolio of wood-free papers and boards of highest quality. The Company is self-sustained in power front with co–generation capacity of 74.8 MW.
Water Sustainability & Environment Preservation
WCPM has taken significant steps in reducing water consumption by adopting 3R principle i.e. Reduce, Recycle & Reuse. The Company has adopted cleaner production technology from time to time for environment preservation, water consumption and effluent discharge reduction. We have a strong focus towards improving the Environment Performance continuously.
In fact, there are a number of initiatives that we have undertaken over a period of time to control pollution and to maintain a consistent improvement in environment performance:
Adoption of Cleaner Technologies
Implementation of various in-plant measures
Reduce & Recycle the waste
Environment Friendly Technology Adoption
In 2009, a state-of-the-art 725 TPD pulp mill supplied by Metso, Sweden, replacing the old pulp mill with eco-friendly Super Batch Cooking and Elemental Chlorine Free (ECF) Bleaching process. In the same year, a state-of-the-art new paper machine with a capacity of 1,35,000 TPA from Voith, Germany has been installed, which has greatly helped us reduce our energy and water footprint.
In addition, we have adopted various new technologies in chemical recovery process and for paper machines to improve the environmental footprint and enhance the quality of pulp and paper. These developments have helped in a significant reduction in BOD, COD, colour and water consumption besides being energy-efficient processes.
Environment Friendly Cooking

West Coast Paper Mill's advanced super batch cooking provides about 50% reduction in steam consumption, reduction in non-condensable gases (NCG) due to cold blow and reduction in odors. The two stage Oxygen Delignification process results in reduction of bleached chemicals, reduction in BOD, COD and color of effluent.
Elemental Chlorine Free Bleaching
 WCPM has achieved complete elimination of elemental Chlorine for bleaching. With ECF bleaching sequence, DCS controlled operations and Online Kappa analyzer installed, the mill successfully controlled the chemical dosing resulting in reduction in Effluent load and also achieved reduction in AOX.
Measures Taken for Reduction in Fresh Water Consumption: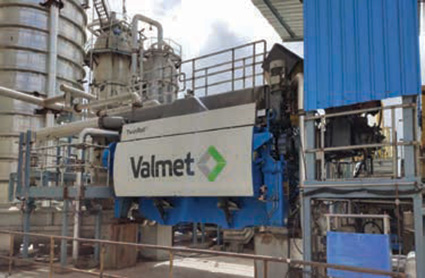 WCPM has instituted a number of measures at the level of production which helps in reducing the net consumption of freshwater. For instance, it installed state-of-the-art 5th generation (New TRPE Press for Pulp Washing) Pulp Wash Press from Valmet along with Wash Presses for bleaching stages. This helped in improving washing efficiency of unbleached pulp thereby reducing carryover of chemicals and in turn resulting in reduction of BOD, COD and color of effluent.
Moreover, all of the 7-press hydraulic cooling water at pulp washing and bleaching section gets collected and it is reused back in system. Also, the white water from Paper Machine No. 4 is collected and reused in pulp mill for medium consistency of pulp dilution in the storage tower. The save-all water from Paper Machine 3 is reused in the pulp mill. The ID Fan (Recovery Boiler No. 2) fluid coupling oil cooling water has been connected to the sealing water pump suction line, so as to replace the sealing make up water with used water. At Recovery Boiler No. 1, we have made a system to ensure the collection and re-circulation of pump sealing water.
Rotary Lime Kiln (RLK) 1 & 2 Vacuum pump sealing water, gland cooling water, and RLK-2 jet condenser water are firstly collected in a pit, cooled in cooling tower and then, they are used for recirculation. The reduction of pumps sealing water,  makeup water consumption for Falling Film Evaporator (FFE) -I water conservation system is made possible by diverting RLK-I idler cooling water to water conservation pit and reused . Sealing water from FFE-II vacuum pump is recycled to utilize it again in the process.
With respect to reducing the overall consumption of water, the Company has formed a structured approach by undertaking these following means of action:
Conservation of fresh water by utilizing Evaporator condensate.
Strengthening/modification of FFE-I existing water conservation system by installing a new 5 m3 capacity tank on ground floor that provides Level Transmitter and Level Control Valve to the tank to avoid wastage of water.
Water clarifier blow down rate has been reduced from 40 m3/hr to 20 m3/hr.
Replacement of underground water pipe line to overhead pipe from Filter House to Jack well header to arrest the leakage and avoid wastage of water. Moreover, the water header at Filter House has also been replaced from underground to overhead to curb the leakage or wastage of water.
PM V excess white water supply to Pulp Mill existing water conservation system to further reduce water consumption by providing LT to water collection pit and level control valve to strengthen the makeup water line.
Pulp Mill hydraulic cooling water is being pumped to the Water Reservoir.
In addition, WCPM has implemented various in-plant steps to reduce the net consumption of fresh water and form a system to re-use and recycle the water in a number of ways, such as:
Jewel filter back water is reused in process.
Turbo Generator-2 cooling water underground line leakage has been arrested.
White water is used in PM-5 press pit instead of fresh water.
White water tank makeup water line is provided with control value interlinked with level transmitter to arrest the overflow of tank.
In the PM-6 press pit, white water is reused in process.
The water conservation tank of PM-3 has water diverted to Filler House reservoir.
PM-5 white water is clarified in Disc Filter and filtrate is used for PM-4 & PM-5 vacuum Pumps.
The back water from PM-1 is filtered and reused in vacuum pumps.
Hot water tank overflow is diverted to Filter House
Flue Gas CO2 Sequestering: PCC Plant
WCPM has installed Precipitated Calcium Carbonate (PCC) manufacturing plant to use PCC as a filler material in paper manufacturing in place of conventional clay/soap-stone. The PCC is produced by using CO2 from flue gases emanating from Rotary Lime Kiln, thereby reducing CO2 emission and reduction in air pollution.
Recycle of waste lime sludge in rotary lime kiln:
Recycling of waste lime sludge in rotary lime kiln to produce lime required for process resulted reduction in solid waste discharge
Non condensable gas is being used for burning
 Improvements Achieved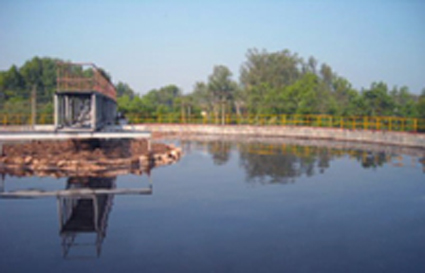 Due to continuous and untiring efforts, WCPM has been able to achieve significant progress with regard to water management by following a thorough and structured plan of action to reduce the usage of water by adopting best available technology for water and energy conservation. This has helped us to reduce environmental footprints of our operations.