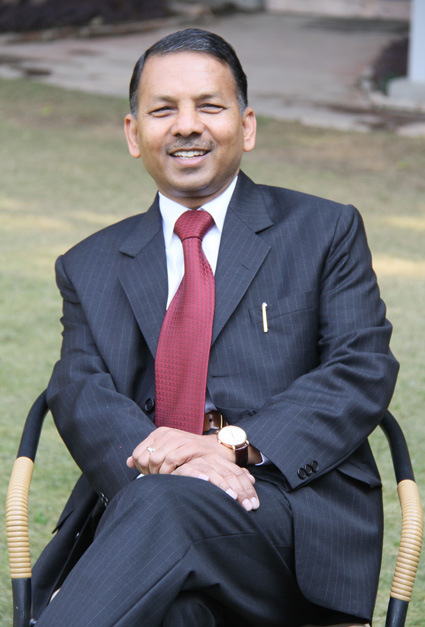 Paper Mart: How do you implement the water treatment process to facilitate the recycling of water and what are your different wastewater treatment strategies?
Rajinder Gupta: Nature comes first — and for nature to keep thriving, we, at Trident, are committed with our extensive eco-friendly initiatives. We follow environment-conscious manufacturing practices – recycling water, zero liquid discharge and usage of non-toxic chemicals and dyes. With continuous improvement, our paper business is operating with much lesser water consumption than the benchmark set by the Central Authorities for the Pulp & Paper Industries.
We made this possible with the implementation of smart processes like disc filtration technology and 100% recycling of water during our washing stage of raw material. We also follow multiple wastewater treatment strategies that include primary and secondary treatment of effluent along with the anaerobic digestion of the washing effluent.
PM: What kind of investment has been put into a company's water treatment infrastructure?
RG: Generally, the cost of the water treatment in a paper mill depends upon the characterization of the input load parameters – primarily consisting of total suspended solids and biological oxygen demand.
We, at Trident, have a substantial budget dedicated to water recovery and treatment. With the support of our state-of-the-art technology and dedicated R&D teams, we ensure that there is no compromise in restoring this global resource. Our paper manufacturing set-up comprises services like central water reservoirs, water treatment plants, primary sludge management system, biological degradation process and anaerobic digestion to name a few.
PM: Could you highlight the pivotal technologies and measures undertaken to minimize the consumption and reduce & treat large wastewater discharge?
RG: Trident Group is a collaboration of many hearts reaching out to protect and preserve our environment. Embracing sustainability as a core business vertical, we have adopted different technologies to reduce the consumption as well as the pollution load. To cite a few, the adoption of oxygen delignification process in the bleaching sequence largely reduces the load from the paper mill through wastewater discharge. Moreover, our move to use elemental chlorine-free bleaching is also helping in reducing the discharge of organic halides.
PM: Could you tell us about the recent developments taken place in your plant with regard to water management and treatment? What path-breaking steps have you taken to minimize your environmental impact and make your mill environmental-friendly?
RG: The company has completed different projects to minimize the environmental impact at its manufacturing facilities.
We believe that conservation of water is the way to sustainable development. For this, we have undertaken multiple initiatives such as
Installation of advanced disc filters
Installation of clarifier in the washing stage for the recycling of wastewater
Utilization of secondary condensate generated from recovery plant in the pulp mill
Utilization of paper machine backwater during pulp washing