Abhishek Gupta, Marketing Head, Trident Group has joined the business 3½ years ago, looking after marketing of Trident group as a whole and also involved in the new projects undertaken by the group as a core team member. During his first visit to the Paperex 2011, team Paper Mart interacted with him. Also present at the interaction was Mr. Rajeev Gupta, Business Head – Trident Paper. They jointly shared their views on future plans, their green USP, raw material and market scenario etc.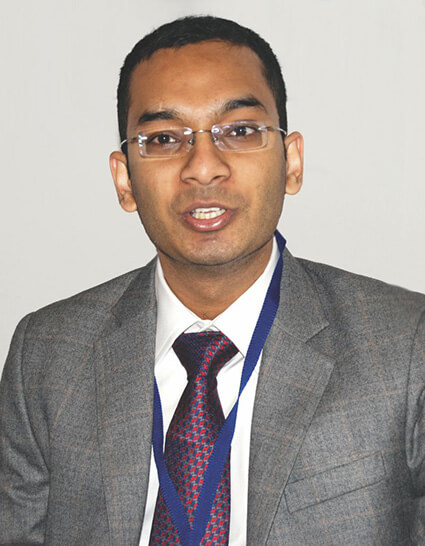 Paper Mart: What are the opportunities and challenges you find in paper industry?
Trident: It is a promising sector resembling the high growth opportunities along with some challenges. The availability of skilled workforce is a problem not specific to the paper industry but it is a problem across industries and sectors. The economy is growing and paper typically grows at the same rate at which the economy grows. Copier is growing at an exponential rate of 15% p.a. Export markets which are not completely but largely untapped from the Indian shores present the high growth opportunities. The industry as a whole has to work together to project the true image of the paper industry in a right way. We should aware the people about the CSR activities undertaken by us whether it is farm forestry or social development of the nearby areas.
PM: The USP of Trident i.e. saving trees, in a way presents a negative image of the industry. Kindly comment.
Trident: My reaction is going to be twofold because your question is like that; the first is on paper industry. Paper industry is more infamous than the real facts, the people who are using mobiles are in no way saving environment and they are taking pride in saving environment just by recycling the things, which cannot be recycled completely. Whereas paper industry which is actually planting trees and lot of forestry programs run by the industry that is not being discussed, so from that point of view paper industry is may be perceived or may be marketed as against environment.
Now coming to the second point i.e. Trident paper save trees that is a fact. We may say or we may not say but even if you plant you still cut a tree for making paper. At Trident, we do not cut tree but we substitute it with agricultural residue, which would otherwise have burnt and should have created environmental problem. So we are serving the society in 2 ways; one, we are not cutting the trees and second we are using agricultural residue as a raw material and on the second hand rewarding farmers also. This is our USP and we would like to leverage our USP and make people aware that Trident is one company which works for the environment, live for the environment and do business which is environment centric.

PM: What are your plans for the paper business?
Trident: Trident Paper did turnover of 605 crores in financial year 2010 -11 as compared to 495 crores in 2009-10. We are planning to achieve somewhere around 680 crores in this financial year from the same set up and this is not because of any additional major capex but more on the basis of balancing and harnessing the technology to the fullest that we have bought in 2008. Once we are able to do it efficiently we would be able to create a balance between what we have spent and how we are using it and after that we will definitely come for the expansion but right now paper expansion is not on the cards.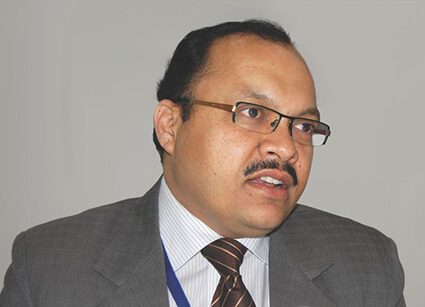 PM: What is the raw material scenario for next 5-10 years for Trident?

Trident: India is the third largest producer of wheat in the world. In 2011 it produced around 85.9 million tons next only to Europe and US. Every ton of wheat gives two tons of wheat straw which means 170 million tons of wheat straw should have been available and in fact our region is the largest producer of wheat in India. Entire wheat straw produced is not available for paper, partly goes for fodder, partly goes as land filling; some of it is still burnt. Now the challenge is the supply chain and ultimately bringing it to the factory. To attain this all around effort by farmers, society and Trident has to be in place.
PM: How do you look forward to the market and what exactly the market strategy Trident has?
Trident: When market is tough all are equally bad or good, this is a race and you are fighting a race amongst yourself. Trident has an advantage of being environment friendly. We are alive and active and change as per the market needs. By virtue of our belongingness to the company, which is exports oriented, we never see India as the only market but entire globe as our market. Though in India we have 10% of the share but at world figures we are nowhere, so we do not feel any challenge in terms of market saturation.
The strategy for paper is two-fold; first we are increasing copier production because the technology that we have allows us to produce more. Indian paper industry is growing at 7.5% and copier paper in that is growing at 15%, so our capabilities and the Indian growth both complement each other. Copier remains the major focus for us and we are converting our business from other segments to copier and this is the first part of the strategy. Secondly, there is a price gap within copier paper, so to harness that gap we have been launching copier time and again. In last 2 years we have launched 4 new brands, which is a part of our strategy to penetrate in the market and make ourself present across all the brands and segments.
PM: What is the vision of Trident Paper for 2020?
Trident: We are a company, which is environmental friendly and will continue to work in this domain. Having the vision on 2020, we haven't drafted it very precisely; we are still working on this and will largely depend upon as how efficiently we are able to do the current paper business. We would like to be in a much stronger position than we are now and would like to grow faster than the industry, which is about 7-8%.
PM: If at all you come up with an expansion, what will it be?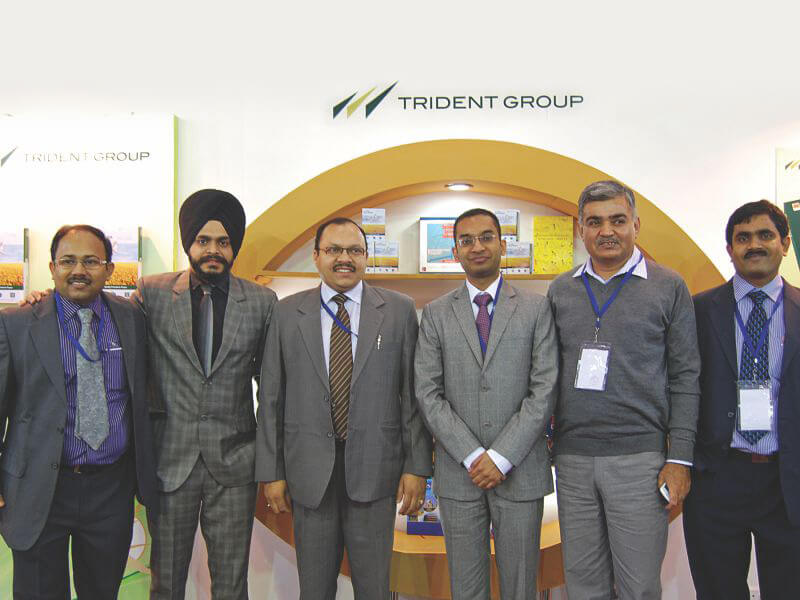 Trident: The product will be packaging as it is growing at an exponential rate in addition to the copier so that is something that we will consider in future and in terms of raw material it is going to be agro based only or even if we go for wood it is going to be FSC certified. If you look at the past growth the big players have grown to the tune of 11.5-12% in last 7 years whereas Trident paper has grown at an average of 23.5%, so it is more than the double that average, that we have been able to obtain in the 7 years. Within packaging we might go for carton board or the container board or mix of both.