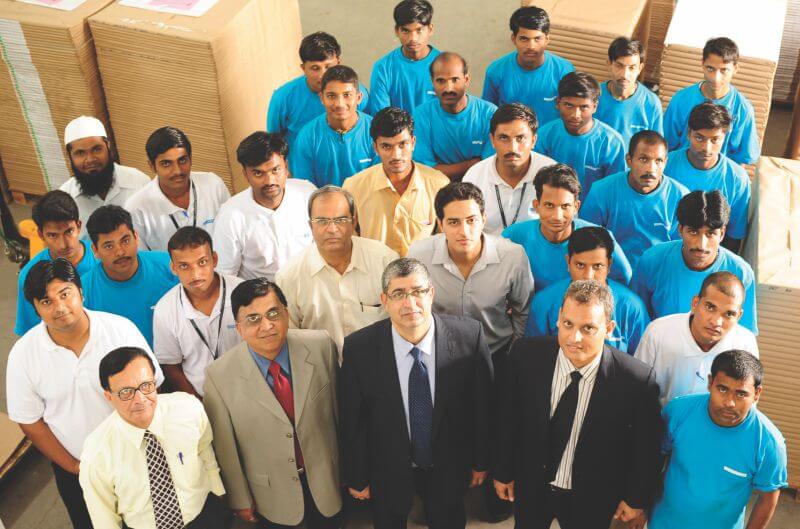 Partnerships are what make business prosper. Greater rewards may result from forming a business partnership. Partnerships offer more freedom for business owners with shared business tasks and the potential to earn greater profits. With these thoughts in mind team Paper Mart interacted with Mr. Inder Aurora, Managing Director, Unisource Papers – a paper finishing house committed to provide just in time service to all its customers suiting their requirements. He told us about the idea and vision behind his business, technical capabilities installed, the value added services and what's the future of paper converting business in India.
Paper Mart: Kindly highlight the operations at Unisource Papers and your vision with which you started this?

Inder Aurora: Unisource Papers can be described as a one stop shop for paper cutting, sheeting, finishing and packing. We cut and sheet paper to the exact sizes for the benefit of the customers without compromising on the quality aspects. That is a normal practice in Europe and USA where the conversion units are the able partners of paper mills. We foresaw that this trend would pick up very soon in India and it was this vision to provide service with perfection and value to the Indian customers that resulted in starting of this division.

PM: Elaborate on the technical capabilities and the equipments you have installed at your facility?

IA: Unisource Papers is fully equipped for paper conversion. We have following equipments at our disposal:-

• A Globe made slitter, rewinder having a maximum width of 250 cms with a capacity to convert 18,000 M.T. of paper per annum.

• An Accura make paper sheeting machine having a maximum width of 140 cms which has a capacity to sheet 12,000 M.T. of paper per annum.

• Four forklifts ranging from capacities of 3 M.T. to 5 M.T. having both paper roll clamps and forks.

• A battery operated stacker to stack finished goods.

• An overhead crane.

• A dock leveler for easy access of forklifts in and out of trucks and containers.

• A semi-automatic stretch wrap machine capable of making 40 M.T. of pallets in 12 working hours.

• Apart from above, we have a DG set back up in case of any power failures, computerized on line communication centre and a fully trained and focused work force.

PM: "Our vision is to revolutionize paper converting in India, along with providing valued service to our customers." Your comments on this and how Unisource Papers will add value in different areas?

IA: Paper converting in India is still at a nascent stage and it is the vision and mission of Unisource to revolutionize it in such a way that we become equal partners to the paper mills as well as our customers. Conversion operations are an important but small part of the overall working of paper mills and add to their overheads in way of manpower and logistics costs. It is our objective to free the paper mills from those operations so that they can concentrate on their core job of paper manufacturing, quality enhancement and development of new grades of paper. For the customer, we give just in time deliveries, quantities and sizes which are as per their requirements, which will reduce their inventory costs resulting in more efficient and economical operations.

PM: What are your views on the converting business in the Indian paper industry and what kind of opportunities and challenges you foresee in future?

IA: Converting business in the Indian paper industry has a very good future if things are done in the right way. We expect more and more paper mills freeing themselves from this activity and the customers as well, especially the bigger customers are more at ease with the converters than with the paper mills due to facilitation of just in time deliveries and efficient services. We foresee a number of converting units all across the country catering to paper mills and large and small customers in major cities across the country. We see this as a big opportunity to grow along with the Indian paper industry and a challenge would be to maintain the paper mill quality but in a more focused manner.