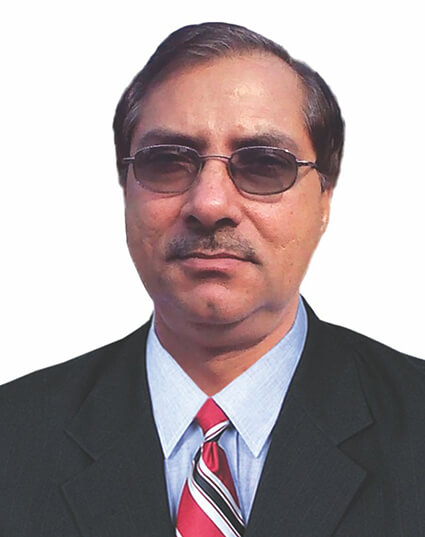 Over the years the demands of paper manufacturing have significantly changed. In the current times economy and efficiency are rated above everything – more production and lower energy consumption with the same or improved quality. The dryer section is the most energy intensive and therefore the most cost intensive part of the papermaking process.
Dryer section accounts for over 60% of total energy costs on a paper machine. In order to remove the same volume of water from the sheet, the energy consumption in the dryers is up to one hundred times higher than in the forming section. The overall drying efficiency in the dryer section is a combined effect of drying variables like the dryer screen design, permeability and tension, pocket ventilation, hood and dryer air system, condensate removal and furnish, grade and paper properties.
Wires & Fabriks (S.A.) Ltd has always taken lead in launching new and latest technology products in India and have recently introduced new product range of Dryer Screens. We had a technical chat with Mr S.P. Malik, who has more than 30 years experience in Paper Making and Paper Machine Clothing manufacturing in India and is currently working as AGM- Technical Services for Wires & Fabriks (S.A.) Ltd. The PMC product range includes forming fabrics constituting of single layer, double layer, triple layer and STL (SSB), dryer screens, spiral linked screens and SS wire cloth.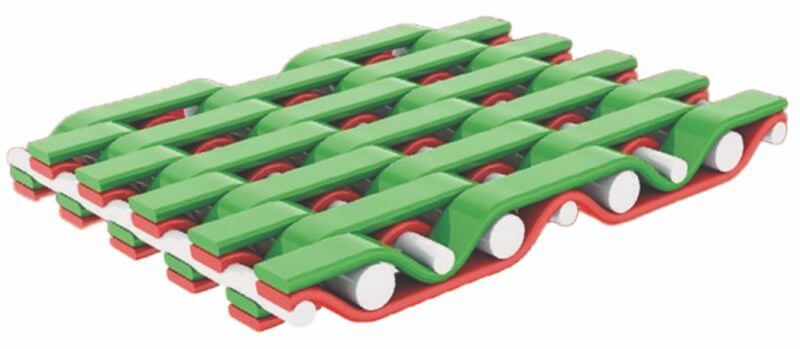 Paper Mart: We would like you to share with us your latest development on dryer screens?

SP Malik: Wires and Fabriks (S.A.) Ltd. has developed first time in India a unique design of dryer screens called Uno-Tier. The Uno-Tier Dryer Screens are aimed for unirun positions and high speed machines. This product has been developed to optimize single tier, unirun and conventional top/bottom dryer section operation where sheet transfer, stability and quality requirements are paramount. This design provides highest contact area possible to increase heat transfer and sheet handling. It has the potential to increase drying efficiency, lower energy costs and increase machine productivity, while running clean.

PM: From the construction point of view, is this product different from the conventional screen?

SPM: From the topography and construction point of view, the Uno-Tier has a unique weave pattern of two-tier flat warp which is actually the same from both sides – machine side and the paper side having made of 2 separate MD layers.

There are two options of seam available – pin type and the spiral seam. As a first glance, you are not even able to make out the warp loop seam location due to smooth surface throughout. The seam is strong and non-marking. The process of putting the pintel is very fast and easy… it just moves through.

PM: What are some of the distinct features or advantages in this product? Does it help save energy?

SPM: In the conventional balance weave screens the paper side contact area is around 15-18% which improves to around 25-28% in case of conventional warp flat weave. However in case of the Uno-Tier there is a significant jump in contact area, which could go up to 50% on higher side. This results in many advantages in delivering the energy efficiency. Firstly, there is a faster thermal heat transfer, which can result in lesser steam consumption per ton of paper made. Secondly, when the contact area is more, there is smoother sheet movement without any flutter and better dimensional stability of screen contributing to electrical load and possibility of running the machine on higher speeds. Though the caliper is low here, yet the dimensional stability is higher. Because of lower air carrying value (1.5Ca) there is less air entrainment in pockets. It is able to thus deliver an increased machine speed and runnability. Its easy and quick installation is a delight for the paper maker.


PM: What would be the life potential with all these benefits and its seam strength with respect to the conventional screens?

SPM: What this product promises to the paper machine operation is a clean and economic run. There is a good life potential due to unique stacked warp, double layer construction, higher dimensional stability and clean running with controlled and uniform airflow. Truly, this is a fast payback from machine economics point of view.

The conventional round yarn seam strength is around 250 daN/10cm which improves to around 600 daN/10cm for conventional flat yarn and Uno-Tier offers the highest seam strength to the tune of 750daN/10cm and comes out to be a clear winner.

PM: In Which paper machine would be you recommend the Uno-Tier product?

SPM: Ideally we recommend this product in 1st and 2nd Group for machines with speeds 400-700 mpm where the cfm requirement varies from 150 to 350. In case of the high-speed machines higher than 700 mpm this product is recommended for all Groups, with the cfm range varying from 100-250.

If I may also give my recommendation for Fabric tension, it should be 2.5-4.0 kN/m for new machines and 1.3kN/m for the older machines. Correct tension is a must for achieving the drying efficiency through the desired heat transfer thus resulting in optimum steam consumption. Incorrect tension can result in shorter fabric life, bearing wear and roll deflection.