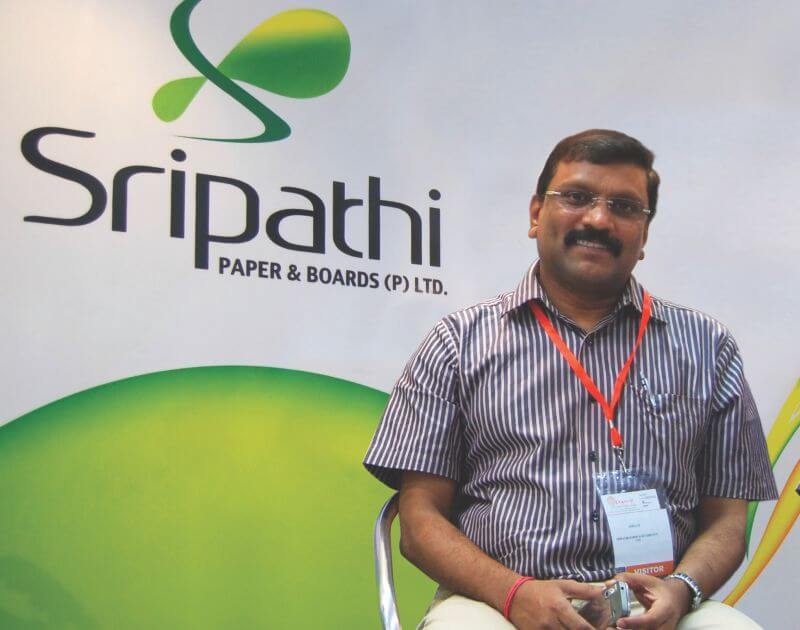 Sripathi Paper & Boards Pvt. Ltd. believes in leading the path, wherever you travel. In a short span of 10 years it has established itself as a leading mid-size player in the paper industry. They have many things first to their name like the installation of Metso QCS in 2007, blade coaters from Andritz, Voith pulper, which is under erection. They enhanced the capacity of their duplex board machine from 90 TPD in 2007 to 250 TPD in 2012 and in September 2012 they started up a 60 TPD kraft paper machine too. Mr. R Krishnaswamy, CMD, Sripathi Paper & Boards Pvt. Ltd. a first generation entrepreneur and a qualified chartered accountant talks to team Paper Mart about his success journey.
Paper Mart: In a short period of time Sripathi has made a marvelous growth in South India. What is the reason of your success?

R Krishnaswamy: The company was started with a capacity of 30 TPD in 2003, with the vision to create an enterprise that can grow as a successful business entity based on principles of recyclable raw materials, eco friendly operations and an ethical approach to all stakeholders. Within a span of 10 years with new technology installations, taking over of existing company and process improvement the capacity was enhanced to 470 TPD. The company's success in a short span is driven by the management strategy along with the dedication and hard work of the team of executives. Today, we have combined production capacity of 160,000 tons per annum.

PM: What strategy do you adopt in your company's workings style?

RK: Research and development form an integral part of our functioning. One of the most important aspects of our research is to arrive at optimal use of raw materials such as recycled paper and judicious combinations of technology and talent. Also with an efficient financial management, measures to contain cost of production, right pricing mechanism to meet competition coupled with improved quality of the product and exploring new market segments including exports, our company is confident of facing the challenges.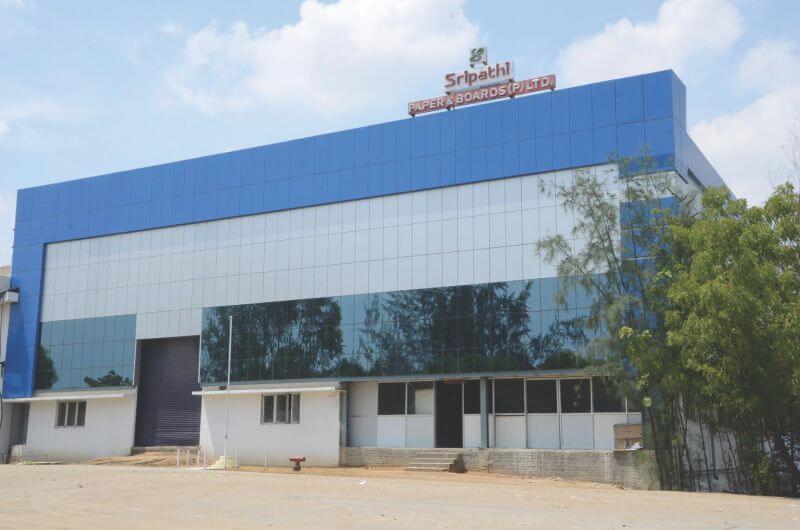 PM: Elaborate about your manufacturing facility and their capabilities?

RK: The manufacturing plants are at Sivakasi & Satyamangalam in Tamil Nadu. The infrastructure and capabilities are as follows:

Sivakasi

• 120 TPD capacity of triple wire high BF kraft paper plant – first triple wire kraft plant in Tamil Nadu.

• 250 TPD capacity of coated white duplex board plant with the state of art technology from suppliers like Metso, Andritz and Voith.

• PM-3, a 60 TPD capacity kraft paper plant.

• Taiwan make Syncrofly Sheeter, Black Clawson formers and Globe make Rewinders.

• A full-fledged quality control lab with IGT printabilty tester AIC2-5T 2000 with speed printing unit 4 and IGT gloss tester.

Sathyamangalm

• 40 TPD writing & printing paper plant.

We have also installed a 6 MW co-gen plant for power generation at Sivakasi and wind energy generation of 1450 kW at Palladam & Tirunelveli.

PM: Highlight your product offerings and future plans?

RK: We have presence across India and internationally in Sri Lanka & Middle East markets with a vast product range covering:

• Coated white duplex board with brand name: Nano gloss – white back and Nano super – grey back

• 12-30 BF kraft paper with brand name: Sripathi kraft

• Writing & Printing paper

As far as future plan is concerned our mission is to be a leading manufacturer of complete range of paper products, packaging as well as cultural segments without compromising on our central beliefs. In line with our mission we will go in for greenfield project for manufacturing premier paper board viz. folding box.