The Valmet Fiberline Analyzer includes the major advances in measuring technology gained through four generations of Valmet Kappa Analyzers.
May 3, 2021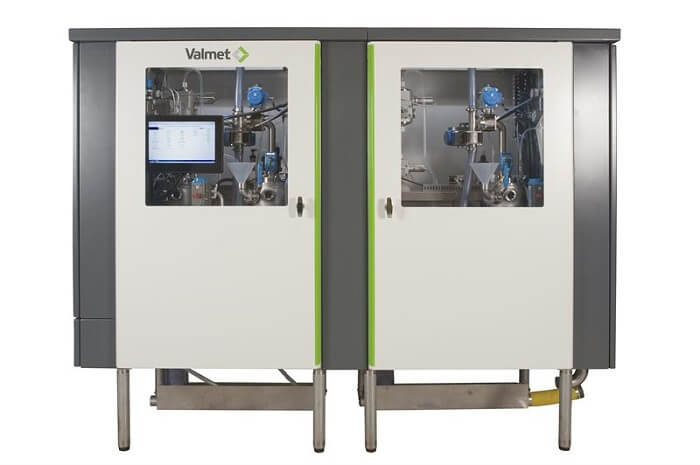 Valmet introduces the new Valmet Fiberline Analyzer to enable pulp makers to improve total pulp quality management, boost process stability and gain major savings in chemical costs from the digester blow line right up to final pulp storage.
Watch: Paper Mart Fortnightly News Roundup.
Valmet Fiberline Analyzer measures pulp lignin content and brightness in addition to enhanced fiber and shive property measurements using the latest high-definition imaging techniques. Measurement data from automatically extracted pulp samples, in addition to inline sensor information can be combined with real-time production targets to provide setpoints for chemical controls from the digester to final bleaching stages.
"This is the most robust analyzer solution we have ever developed for the pulp mills and it provides a very good basis for advanced process control," says Kari Lampela, Business Manager, Automation business line, Valmet.
Application specific measurements and controls
Built-in controls can provide external setpoints to the chemical dosage controllers using easily understood function blocks to perform filtering and calculations. For softwood pulps, the basic controller uses a Kappa factor control modified with predictive feedback taking Kappa/brightness, shive content and COD (Chemical Oxygen Demand) into account.
Also Read: Century Pulp and Paper Starts 36000 TPA Tissue Machine Supplied by Valmet.
Valmet Fiberline Analyzer can also separately measure lignin and hexenuronic acid (HexA) to provide significantly improved control of the complex chemistry of cooking and delignification, especially with hardwood pulps. These measurement and control capabilities, coupled with the analyzer's unique ability to accurately measure final brightness, close the loop for true fiberline process optimization and quality control.
User-friendliness and remote support
The analyzer requires minimal maintenance and features chemical based self-cleaning for trouble-free operation. With the built-in touch screen display, all analyzer operating parameters, operating sequences and diagnostics together with operating instruction are all instantly available. Remote configuration and operation as well as Valmet Industrial Internet (VII) capabilities provide the possibilities of remote specialist support and assistance from Valmet around the world.