The Kheda-based paper mill has set up a 120 TPD single wire absorbent kraft paper plant.
May 1, 2021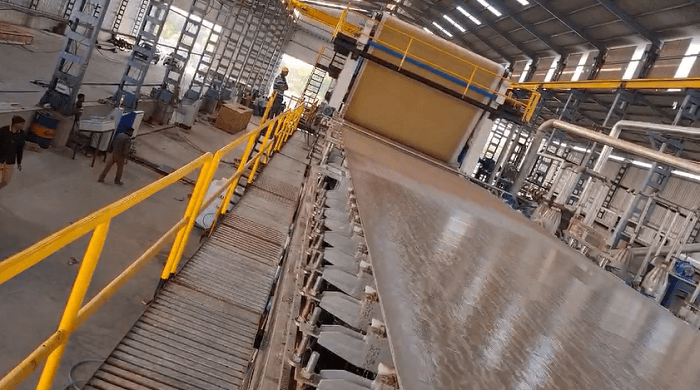 Shree Narayan Kraft Paper Mill LLP has set up a 120 TPD single fourdrinier absorbent kraft paper plant at Kheda district in Gujarat. The company has installed a single fourdrinier machine with dandy roll.
Watch: Paper Mart News Roundup.
The machine's deckle size is 4100 mm and is designed to run at a speed of 300 MPM (maximum operating speed is 250 MPM). The raw material used for production are OCC and waste kraft. The estimated cost of the project is INR 40 crore. The production for the absorbent kraft paper was started on April 11, 2021.
JMC Paper Tech Private Limited has supplied a partial pulp mill section, a complete paper machine section along with other finishing equipments (electrifications, boilers, pumps, etc.). As informed to Paper Mart, JMC Paper Tech has successfully completed the commissioning and paper reeling in its first attempt at M/S. Shree Narayan Kraft Paper Mill LLP.
Also Read: Nioni Paper Orders 200 TPD Kraft Paper Plant From JMC Paper Tech.
Before stepping into the paper industry, Shree Narayan Kraft Mill's management team was involved in the business of Wooden Packaging Industry. The company's workforce includes around 130 skilled and unskilled personnel.