The order is included in Valmet's orders received of the first quarter 2021. The value of the order covering the core equipment supplied by Valmet, is about EUR 350-400 million.
February 19, 2021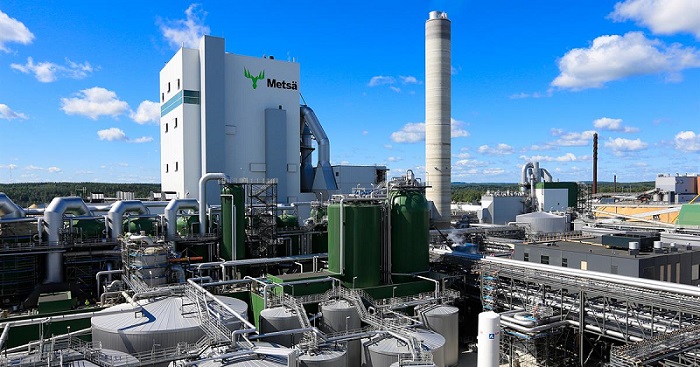 Valmet and Metsa Fibre, which is part of Metsa Group, have finalized the agreement for the key technology delivery covering all main process islands and automation systems for Metsa Fibre's Kemi bioproduct mill in Finland. The new bioproduct mill will have an annual pulp production capacity of 1.5 million tonnes and in addition produce various other bioproducts. The new totally fossil fuel free mill is scheduled to start-up in the third quarter 2023.
Valmet will deliver the full production process from wood handling to baling, designed to produce softwood and hardwood pulp, as well as automation system for the whole mill including features from Valmet's Industrial Internet (VII) offering. In addition, as part of the project, Valmet delivers a rebuild of the existing fiber line.
Valmet's project delivery includes engineering and supply of the main process equipment, as well as management of construction and start-up partly with an Open Book delivery model. Project's degree of Finnish origin is estimated above 60%.
Also Read: Metsä to Invest EUR 1.6 Billion to Build a New Bioproduct Mill in Finland.
The mill will feature leading process technology and the most advanced automation systems. Valmet's delivery includes the wood handling, cooking and fiber line, pulp drying and baling, evaporation, recovery boiler, recausticizing, lime kiln, biomass dryer, gasifier, ash crystallization, mill-wide non-condensable gases (NCG) handling solution and electrostatic precipitators (ESP) for the recovery boiler and lime kiln. Valmet will also deliver the sulfuric acid plant with an extended scope of supply including construction. In addition, Valmet will deliver rebuild of the existing fiber line including new chip feeding and washing systems.