The family owned company Voith is celebrating its 150th anniversary in the year 2017. Spawning a technology empire since the age of industrial revolution in the latter half of 19th century, the company today is truly a global technology leader in paper, energy, oil & gas, raw materials and transport & automotive with around 19,000 employees worldwide, locations in more than 60 countries and revenues of more than EUR 4.2 billion.


With the first complete paper machine shipped as early as 1881, Voith has been at the forefront of technology in all its customers' industries over 150 years. There are innumerable 'firsts' recorded in Voith's name which helped many industries match the pace of time in terms of technology sought in a particular time and space. Paper Mart recently talked to Mr. Andreas Endters, Member Board of Management, Voith Paper and President & CEO, Projects Business Line to know the company's mantra of staying strong and its long-held tryst with the Indian paper industry. Excerpts: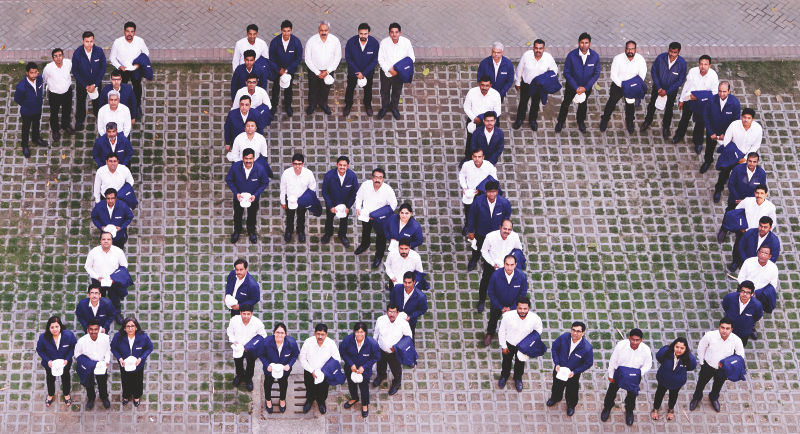 First, accept our heartiest congratulations for Voith's completing 150 years, dotted with tremendous technological breakthroughs which aided many industries to come up to age. Can you summarize some of the defining moments in Voith's never-ending career?

A2017 is really a remarkable moment in our company's history. Only very few companies can look back at such a rich and successful history of 150 years. We have all reasons to be proud of what we have achieved. Every Voithian around the globe is part of this success. We have grown from the beginnings in a small locksmith shop to a truly global business. With around 19,000 employees worldwide, locations in more than 60 countries and revenues of more than EUR 4.2 billion, Voith has been at the forefront of technology in our customers' industries over 150 years.

As a visionary and courageous entrepreneur, Friedrich Voith recognized the enormous opportunities that industrialization offered in the second half of the 19th century. With innovations like the wood grinder and the refiner, Voith made paper available as a mass-market product for the first time.

The first complete paper machine was shipped as early as 1881. By 1899, Voith was already delivering the first paper machine to the then czardom of Russia. At the same time, Voith became known as a global pioneer in hydropower. The first Voith turbine left the factory in 1870. In 1903, the company shipped what was at the time the world's largest turbine for a hydropower plant in Niagara Falls.

The company's innovative power continued also in other technology fields. Examples are the Voith Schneider Propeller (marine propulsion), the Kaplan turbine in hydropower or the hydrodynamic principle for countless applications in the field of short-distance public transport as well as in industry. Furthermore, Voith set industry standards with the deinking process that made it possible to use waste paper in paper manufacture and the NipcoFlex shoe press technology for efficient and gentle paper dewatering.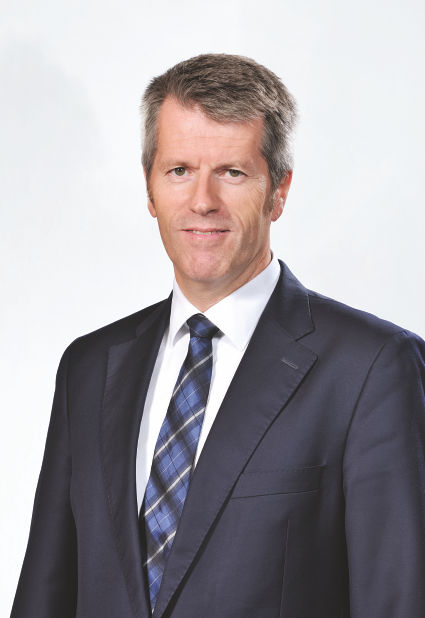 With a wide technology portfolio serving five essential market, viz. energy, oil & gas, paper, raw materials and transport & automotive, what's the secret of remaining the front-runner in industrial technology, often setting benchmarks for others to follow?

Voith brings 150 years of experience to the table – 150 years of confidence in our own strengths, in our employees and our technologies, and 150 years of commitment to give our best in everything we do. Our formula for success: the will to change, an international mindset, consistent customer focus and our strong values spanning many generations.

In this way, we think of tomorrow without forgetting yesterday. This spirit of innovation is also on what we focus in the age of digitization. We want to take a decisive role in shaping the fourth industrial revolution in the 21th century following the example of our founding father Friedrich Voith, who was one of the pioneers of the first industrial revolution. With our know-how and experience in the field of paper production, there are many new opportunities for us to shape the future of paper manufacturing. The Papermaking 4.0 concept connects equipment and digital solutions and therewith integrates innovative, dynamically developing technologies with existing automation systems.

OnEfficiency is one of our digital solutions that stabilizes processes and maximizes the paper machine's potential. For example, it is possible to improve the yield from the DIP flotation process. OnCare is another of these solutions. It monitors important areas of the paper machine online, identifies the smallest of malfunctions and can diagnose initial damage before it becomes a problem. This prevents unscheduled and costly machine downtimes. The new OnCare AR features an augmented reality module that provides assistance through video monitoring. Augmented reality is making substantially simplified preventive maintenance and overhauls the new day-to-day technical routine in the paper mill.

On the 150th anniversary occasion, you have launched the Group-wide "Voith 150+" success program for sustained success in the future. Please brief us about this program and what exactly you intend to achieve here.

The declared aim of this program launched in fall 2013 was to secure the long term competitiveness and capacity for growth of the Voith Group – well beyond the company's 150th anniversary in 2017. We have put a lot of work into Voith 150+ and progressed quicker than anticipated. We have not only made more rapid progress in 2016 with Voith 150+ than expected and have once again significantly improved our net result under challenging macroeconomic conditions – we also set a decisive new course towards making Voith a key digital industry player.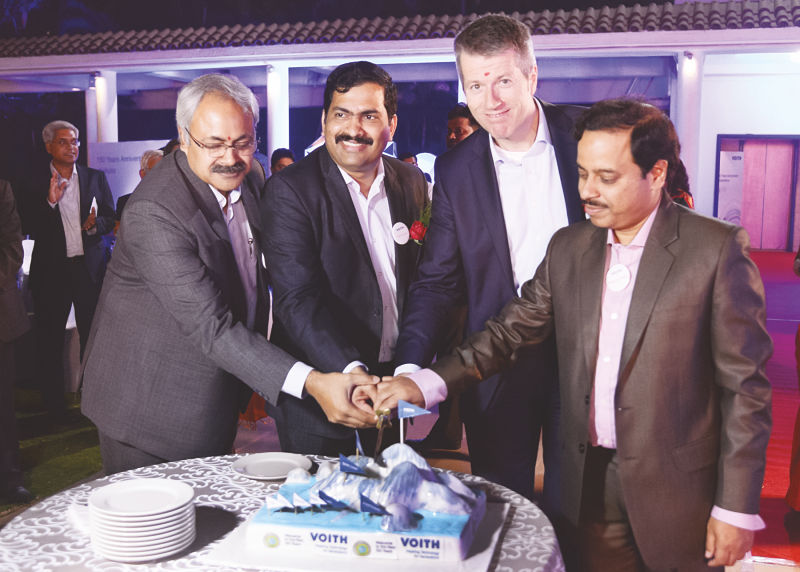 For the paper industry, you are unquestionably the most comprehensive and prolific technology provider, from stock preparation, paper machine, and automation to consumables, services and environmental solutions. Please help us understand this complex web of technology provision by you for the paper industry. How do you establish synergies among myriads of technology aimed at a single, common output, i.e. the production of quality paper?

We always consider the paper production process as a whole. This includes all areas of paper manufacturing, from stock preparation and paper machine to smart, proactive servicing and the integration of Papermaking 4.0. Our customers need trustworthy suppliers that are also consultants and enablers at the same time. They are looking for reliable technologies to produce all qualities of paper.

With our new XcelLine paper machines, we guarantee our customers fewer downtimes through a perfect interplay of all components over the entire lifecycle of the whole machine. We have improved the usability of every section; perfect design and coordination are also playing an important role in our customers' daily businesses.

Our fully developed technologies enable papermakers to produce different paper grades as flexibly as possible and in the most cost-effective way. This also applies for stock preparation products from the Voith BlueLine family. Customers profit from proven quality and at the same time lower costs for energy, fiber and water, while also enjoying enhanced runability and maintenance. The technological knowledge which has been accumulated at Voith over the past 150 years is fully utilized to support our customers during the whole project execution and ensures the fast start-up of new machines as well as rebuilds. With our Papermaking 4.0 solutions, we offer another intelligent contribution to increase the efficiency, productivity and quality of the entire paper production process supply chain – even in existing systems and equipment.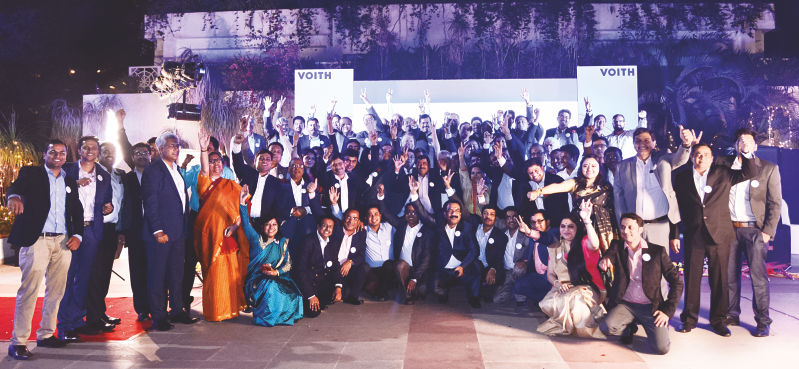 We know Voith has a strong presence in India over many years. Can you reflect on that?

We have a long history in India: The 1st paper machine to India was supplied in 1923! We have offices since the 1960's in Eastern India for paper machinery business. Voith Paper Fabrics – at that time still Porritts & Spencer – started in 1968 at Faridabad and as a Voith Paper entity since 1999. Voith Paper Technology (India) Private Limited at Kolkata is our own entity since the year 2000.

We supplied machines to JK Paper already in the 1960s and to Hindustan Paper in 70s. Since then Voith delivered many machines in this country and they were executed and commissioned to great success contributing to large scale growth of Indian Paper industry. We have developed trustful partnership with all leading paper mills in India and the customers have reposed faith by repeat orders of new lines. For example, TNPL, Century, West Coast, JK Paper, ITC, BILT, Khanna Paper, etc. are all our world-class references in India covering all grades of Paper. Voith has introduced Recycling technologies to Indian Paper Industry with key installations in Century, Emami, Khanna, HNL, NR Agarwal, WestRock, Devpriya, Mehali to name a few. We can proudly say that almost every Indian paper mill uses Voith Fabrics to achieve their production targets.

We have thus become the preferred partner of Indian Paper Industry across all segments, be it new lines, rebuilds, repositioning or consumables. I'm really proud and happy that we have a strong local team and footprint resulting in a leading position here in India!

Lastly, brief us a little about Voith Digital Solutions, which provides new systems in automation and IT for mechanical and plant engineering and for which you did some big-ticket acquisitions few years back. Tell us also how this division is helping other divisions scale new standards of performance?

The company is targeting an additional expansion in 2017, in particular through digital applications. For this end, the company built the new Voith Digital Solutions Group Division in which the company brings together its activities in the fields of IT, automation, software, and sensor technology. With this Group Division, Voith takes three strategic directions: first, supplementing our existing product portfolio with additional, digital capabilities that offer customers extended functions and added value; second, developing new digital solutions in the traditional core markets; and third, developing new products and business models for markets to date not covered by Voith.

What are your thoughts for Indian Paper industry?

First of all, I would like to thank Indian paper industry for the unstinted faith in Voith over many decades and I want to reassure about our complete commitment to this important market.

India has the skill set and strong domestic demand fueled by significant young population driving growth. Indian mills need to be future-ready with the right technologies to capture this growth and gain competitiveness in the global market. Voith will continue to develop sustainable solutions to meet the challenges of water, fiber and energy being faced by the Indian Paper industry. We at Voith combine our global strength with local entrepreneurship and will further pursue our way to become a truly local company with a strong global background.