Black Clawson Ltd has a proud history of designing and building exceptional equipment for the recycled paper, board and converting industries. Now they intend to bring that expertise into the Indian market. On the recent visit to India, team Paper Mart had an interaction with Mr. David Stone, International Sales Director, Black Clawson Ltd, on the topics like expansion plans for India, potential of the Indian market, strengths of the company etc. Excerpts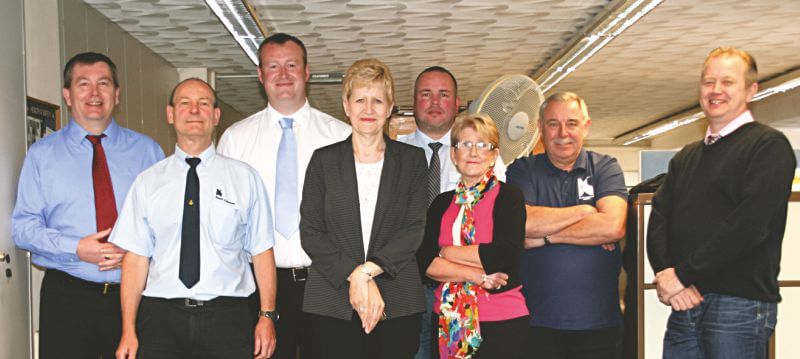 .
.
.
Paper Mart: Brief us about your presence in the Indian market and the clientele you serve?

David Stone: We have a formidable presence in India for instance last year we sold around 42 Bristol Formers here and in terms of clientele we are serving the all the leading duplex board mills like Bindlas Duplex Ltd, Dev Group, Magnum Ventures Ltd, Sripathi Papers & Boards Pvt Ltd, GVG Papers Pvt Ltd etc.

PM: What are your plans of expanding in the Indian market?

DS: Recently, we have taken the decision to develop our product offerings in India as relying on our UK facility for everything turns out to be very costly and time consuming. We are looking to expand our offerings like Bristol and Newport Multi-ply Board Formers, Hydraulic Headboxes, Suction Rolls, Rod Airknife & Blade Coaters, Off Machine Coating Machines, Reelers, Slitter Rewinders, etc. This decision will help us to re-enter in the market which we left 20 years ago and at that time we sold many machines like formers, blade coaters, extrusion machine for plastics to be used for flexible packaging etc. We are the leading Pressure Former provider for board making machines worldwide. Moreover, our company has renowned name in making converting equipment for more than forty years. We have supplied paper coating equipments to BILT – Unit Shree Gopal, Yamuna Nagar; Global Boards etc.

PM: Tell us about your action plan on developing the products here?

DS: For that we'll most probably eventually go for a joint venture (JV) and with that regard potential talks are going on. The line of the tie up pertains to, bulk of the machine to be manufactured here and the critical parts to be sourced from UK. This action will bring down the cost of manufacturing and help us to provide the economical products to India. The designs, workmanship and other critical requisites will be backed up by Black Clawson team.

PM: How this decision was nailed?

DS: The idea behind this decision was to supply an economical solution to the Indian paper industry. With respect to our clientele, which includes top to small and medium sized mills, we have selected India as our base for manufacturing the overall product portfolio of Black Clawson. We are in prospective talks with some of the companies who have good manufacturing set up to produce pulp mill equipments. Having said that it will provide both the companies an opportunity to share each other's strengths.

PM: Further, what kind of investment will take place in JV?

DS: We haven't gone to that extent yet but first we have to find the right partner with whom we can share our philosophy and then the commercials will come into the picture.


PM: Highlight the strengths of Black Clawson?

DS: The Company comprised of very experienced and committed workforce. Our engineers have been involved in building paper making and converting machineries for many years. So it's the ultimate experience, which they bring to the table in terms of designing the particular machinery. We have our installations worldwide where our competitors have seen our products and improvise there's. Our people have travelled worldwide and have worked in different conditions. We intend to develop the Indian market, which will serve as a base for Asia and even for Europe to a large extent. We will obviously develop lot of expertise here in terms of manufacturing, installation, servicing etc which will be supported by our engineers. The idea is to offer the whole package having service support along with the machine.

PM: What opportunities & challenges you foresee in India?

DS: I think there is a huge potential in the market and moreover India is strategically very well located to serve east and the west. Everything comes down to cost nowadays. Flexible packaging is a massive industry but it is in its infancy stage in India as compared to western world. So in terms of potential you have billion people to serve in India therefore massive space to be tapped. For instance China has gone far ahead in flexible packaging. The regions like India, Africa, South East Asia and Middle East have got to become manufacturers because of number of people that they have.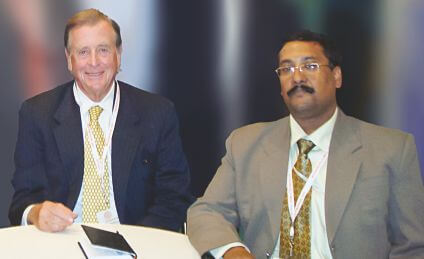 PM: What role does Black Clawson will play in the Indian market?

DS: Black Clawson has a huge potential here because till now we have sold only one product line i.e. Bristol Formers. We have just expanded our product line in Europe. If you see the technological gap that India has in paper manufacturing as compared to US and Europe is somewhat high. And, to bridge that gap to some extent Black Clawson has the technology, which can increase the production as well as efficiency levels. In that respect Indian market has lot to offer to us and we have lot to offer to the Indian market. Over a period of time big technological players have widened their portfolio. And, Black Clawson has created a niche over a period of time in the market, which keeps us in the healthy competition zone. "We are a respected name in the industry and can offer value added products. Our customers have lot of faith in us" further added Mr. Sachin Thomas, Regional Director – Sales.

PM: How Black Clawson intends to provide value added services to small and mid-size mills in India?

DS: We all know that Indian paper mills are not so technologically advanced, as they would like to be. We have engineers who can go to mills, survey the machines and can make basic recommendations. And if the mill is willing then we can suggest a plan to improve their machine. As no two paper machines are same so we are very flexible in design stage of any project. We have lot of machine designs from the 1980's and 90's available with us. We are looking to build our fortune on these package deals where we can offer the economical advantages to the customer. And, further we also look forward to serve South East Asia and Europe from this set up.