On the sidelines of the 17th AGM of IPMA, Paper Mart briefly interacted with Mr. Sanjay K. Singh, CEO, ITC-PSPD. Mr. Singh spoke on few serious issues such as zero import duty on imports from ASEAN, the need of innovative alliances to further green initiatives and solve the industry's raw material crunch. He also sought the central and state govt. help in utilizing huge chunk of degraded, waste lands to solve the paper industry's fiber availability issue along with providing much required green cover to mitigate undesired yet growing carbon footprint.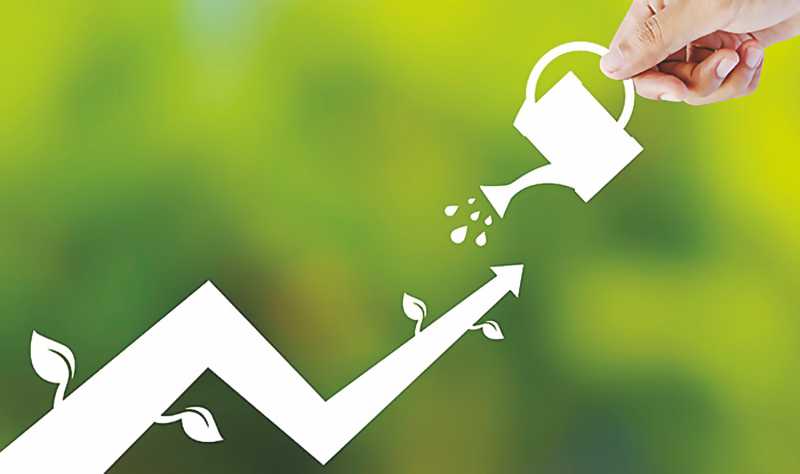 ITC's 100,000 tonne CTMP mill is going to start in January, 2017 to make ITC among few select mills to do so. ITC soon hopes to end the deadlock with the Govt. on the land issue for its Greenfield project. Mr. Singh also alluded to ITC's likely capacity additions in the packaging segment but not at the cost of ignoring the growth in W&P segment. Excerpts:

Paper Mart: Although the Indian paper industry undisputedly has immense growth potential, it is also true that this industry faces a lot of challenges on various fronts. How do you see some of these challenges addressed with the Govt.'s intervention?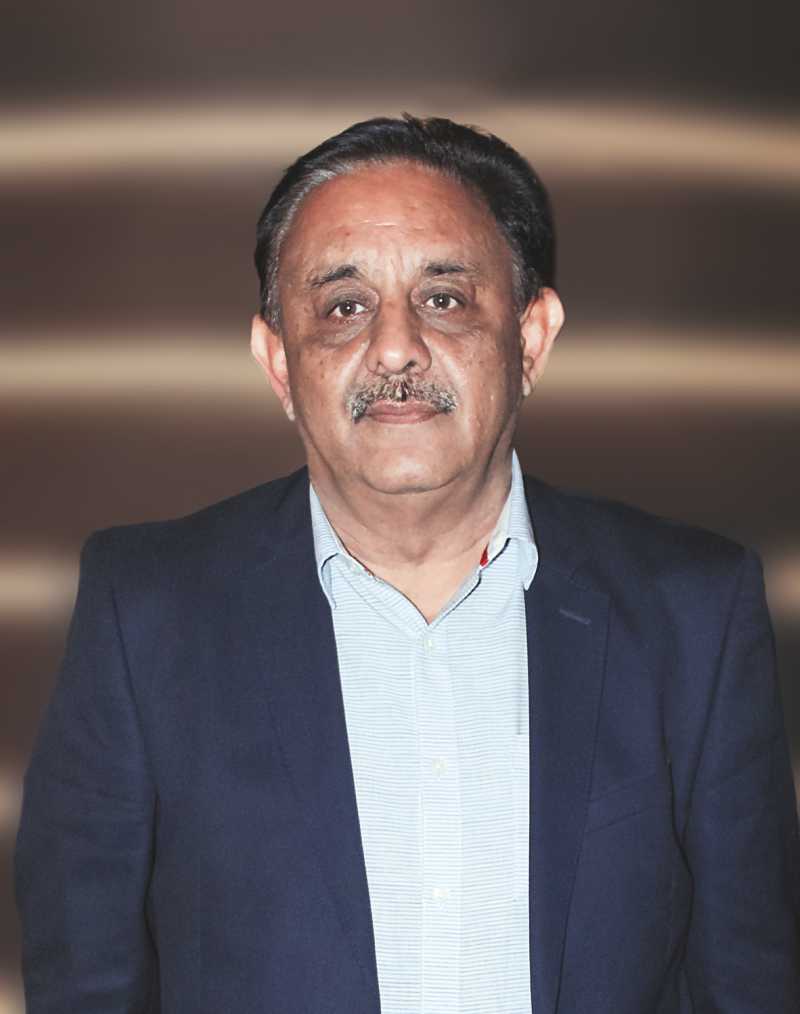 Sanjay K. Singh: See, one of the persistent and nagging issues is the zero import duty on imports, from Indonesia and other ASEAN countries, affecting our business adversely. With the cost of raw material being high in India, providing zero import duty will force investment to go somewhere else and jobs would be created there. We need to consider this aspect seriously in order to safeguard our domestic enterprises.

Of course, raw material and its consistent, cost-effective supply has been a perennial issue for the Indian paper industry. However, this is also true that we always had the ample land resources too to surmount the challenges around raw material; we somehow never could chalk out a strategy to use all the land lying as waste. I would reiterate that there is plenty of land here in India; I don't know why people say there is shortage of land.

For example, we recently forged a tie-up with National Highway Authority of India to make highways greener and we are the first paper company to do so. Now, consider if all in the paper industries can take up something like this; you are accomplishing twin objectives, viz. green cover on waste lands and production of wood. The green cover would of course mitigate your carbon footprint and would also provide raw material to the industry. Likewise, we have also started working with railways to use their land for the purpose. With regards to all this, the Govt. support and intervention is highly sought after to accelerate the outcome.

Paper Mart: With such initiatives, do you think we will be able to bring down the cost to some extent?

SKS: Yes, without any doubt! Moreover, some companies are doing this under their CSR obligations, for example, Yes Bank; we have talked to them as well and asked them to plant eucalyptus and other usable wood, which will fulfill their CSR goals as well as furnish us the raw material. With such initiatives and collaborations, if done by everybody on large scale, availability of wood will improve and prices will definitely go down. There is huge scope of such actions instead of complaining repeatedly of scarce land or wood resources; we just need to put in more efforts.

Degraded forest land is also available in huge quantity and if that can be worked on, problems of the industry may get solved to a greater extent. So, there are two points: one is the support from the Govt. regarding land availability for plantations and other is minimizing the impact of import duty by way of some safeguard duty.

Paper Mart: Will you please share with us some recent, major developments at ITC?

SKS: We are increasing our capacity of pulping. We are currently having chemical pulping and now we are putting up this chemo-thermo-mechanical pulp (CTMP) mill of 100,000 tonne, which is going to start-up in January. Bleached CTMP (Chemi-thermo mechanical pulp) is imported into India in large quantities mainly from Nordic countries; nobody has made it in India. Since we have now ample plantations and adequate wood availability, we have increased the capacity; it is going to save us a lot of cost and foreign exchange.

Paper Mart: What is the current status of the Greenfield project ITC has been planning for a while?

SKS: We are working with the Government on this.

Paper Mart: How the future is expected to be with regard to expansion in the paper capacity?

SKS: We will continue to grow whether we get this land or not; we will find innovative answers to questions pertaining t0 our growth.

Paper Mart: Are there any alternatives in pipeline?

SKS: Yes, we are looking for some other locations where we can put up a mill nearer to the port. We should not feel absolutely certain about the future of raw material availability. If you are near to the port, you can always import in case of severe crisis of wood here. We are looking at all the related aspects; the idea is to invest in this sector and grow.

Paper Mart: As packaging segment expert, what's the take of ITC on the growth of the segment vis-à-vis cartonborad and containerboard? Don't you think that containerboard is relatively an untapped segment here in India?

SKS: In India, there is going to be a huge requirement of quality containerboard. We are closely watching the containerboard movement in terms of demand growth, quality and production. However, for producing good quality container-board, one requires long fiber and quality waste paper, both of which can only be imported. For the long-term viability and finding a competitive edge in terms of quality, import is not such a good prospect.

There is going to be huge requirements for the containerboard, if good quality is there. We are also looking at that; but, as I said, you need to import waste paper and long fiber for container-board production and that's not feasible in the long-term. We need to do something on those accounts. Also, as everybody is expanding cartonboard capacity now, people will experience some ups and downs vis-à-vis market and demand growth; but, somewhere it will get moderated. Moreover, I have a strong feeling that cartonboard will continue to grow despite of all initial hiccups and challenges in the presence of healthy growth drivers such as e-commerce, retails, pharma, etc.

Paper Mart: Also, lots of new capacities are planned. Would there be any pressure on the market?

SKS: Yes, there will be a pressure, but better quality suppliers will always have an edge over others. The printing technology is improving by leaps and bounds. Also, the demand for good packaging technology will grow for better. So, even though a lot of people are investing in cartonboard segment, they would be differentiated as suppliers on account of quality, history, and expertise, where the better quality producers like ITC will always have an edge in all the top packaging segments. We will be under pressure for sure but also hope to penetrate well.

Paper Mart: Your further capacities would be expected in the packaging sector?

SKS: Yes, definitely. But, we are looking at paper also as paper demand is going to increase and no new investments are coming up in paper. If we can put up a pulp mill then we will go for paper machine also; we are looking at that option too. In the next few years, there is going to be a demand surge for writing & printing paper and ITC is sure not to overlook that. However, packaging is going to be our prime segment for further investments planned. In notebook section also, the demand would increase and we need some quality investments to meet these demands.

Paper Mart: We were talking about containerboards and you said that there are lots of challenges. Can you specify those?

SKS: We are doing the study and it will take some time before we conclude. The demand is there for good quality of course. However, to meet those demands, whether India decides to invest in the segment or resorts to keep importing is a big question mark. Today, it (containerboard segment) is very fragmented but going forward it won't be like this because e-commerce and retail require good quality boards; now, the point is whether to put up a plant here or import the finished goods, i.e. containerboard board itself.