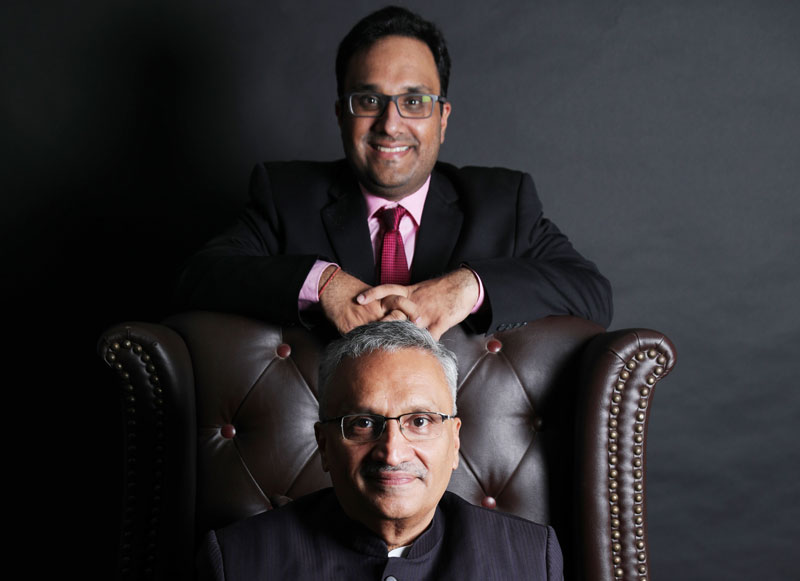 The Vora family has consolidated its established brands Victory Creations, Paperworks and Ultraprint under the Adler name.
Devang and Hrishikesh Vora, the father and son duo who jointly lead several Mumbai-based paper recycling firms, have announced a re-branding of those companies as Adler.
The Voras note that adler means "eagle" , and they say the combined company will use "razor-sharp vision" and a "high and stable flight path" to remain and grow as a "confident and respected" part of the global paper recycling industry.
The three companies being placed under the Adler brand umbrella are Victory Creations, Paperworks and Ultraprint.
Devang Vora says the re-branding will create "a seamless merger of three global recycling entities." A veteran of 35 years in the paper industry, Devang says Adler is poised to provide "complete solutions in the recovered paper trade internationally."
Devang also stresses upon the combined 100 years of experience held by Adler's officers as a way to ensure the "upholding of world-class standards in every business-related activity" at the firm. States Devang, "Our unparalleled commitment to excellence forms the backbone of Adler. It enables us to perform complex business operations with the utmost ease, and this has led to continued growth and success for us and our business partners internationally."
Hrishikesh Vora says Adler's associates and its long-time customers are equally enthused about the ability of the re-branded companies to work together to provide cross-border services. "It is gratifying to look back on the decades of growth we have already enjoyed, and it is exciting to be part of something new that we can build on and soar above what we've already accomplished," states Hrishikesh.
"It's the same people and the same business, but a new chapter and a new identity," adds Hrishikesh. "We remain committed to our goal of recycling and reusing paper and to reducing carbon footprints across the globe."