There is perhaps no other supplier to the pulp and paper industry that has as much screen design, manufacturing and applications experience as AFT. The Company is a global supplier serving customers in many key markets – pulp and paper, food and mineral – with advanced components, capital equipment and system optimization services.
In an interview given to Paper Mart, Harri Mattila, Director of Sales, Asia-Pacific Region, Aikawa Fiber Technologies Oy, talks about his Company, product portfolio and future targets.

Excerpts.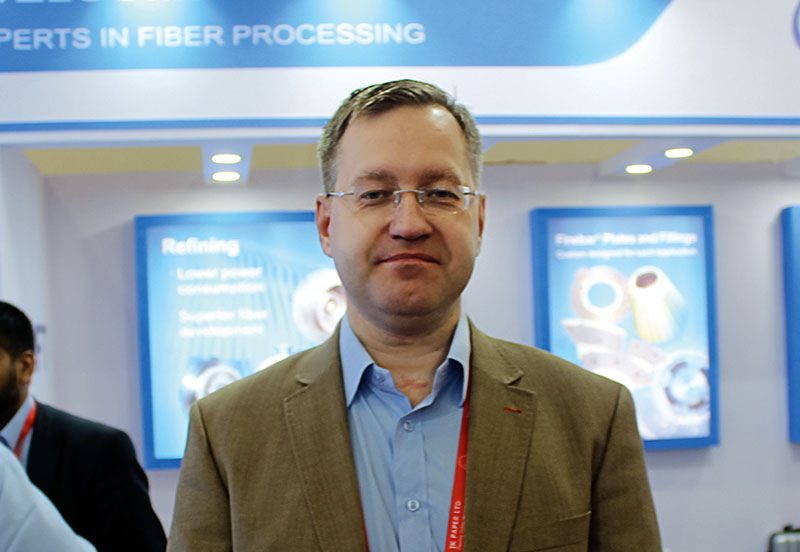 Paper Mart: Could you tell us a little bit about your Company and product portfolio?

Harri Mattila: AFT is made up of many companies brought together through acquisitions. We have been serving the pulp and paper industry over 115 years with our application knowledge, pulp processing and screening equipment, advanced components and system optimization strategies. AFT products can deliver more capacity with better energy efficiency and longer life for existing and new pulp processing lines.

AFT has a wide range of products for pulp processing and stock preparation. To begin with, in the screening segment, we have screens such as MaxFlow™, MaxSaver™, AFT CoarseSorter™, MaxFlow-F™ Fractionator, MaxFlow-HB screens and B series screens.

Our process applications include Deinking Recycling Process (DIP), OCC Recycling Process and POM Paper Machine Approach System. We also offer pulping and trash removal equipment for recycled and market fibers. We provide performance components such as profiled wedge wire cylinders, filter elements, rotors, drilled cylinders, drilled plates and foil rotors for pulp screening. We also have conical and Disc refiners, Finebar® disc and conical fillings and MiniSegment™ for Ultra-Low Intensity refining.

PM: Have you been able to find a lively market for your products in India?

HM: Yes. We are doing very good at the moment, in my opinion. We have a steady growth. In the last three or four years, especially, we have worked independently or directly as AFT Company. Earlier we worked through agents. This has proven a good way to go forward.

PM: Are you facing business challenges in India?

HM: India is a huge country. It has a wide variety of paper mills – starting from 20 TPD to 700 TPD – producing various products. Some of our customers are going with locally made products and trying to have as low pricing as possible. But some of our customers are targeting at premium technology.

PM: How do you strike a balance between price and quality?

HM: It is tough to strike a balance between price and quality in some cases. But no matter what the nature of the market is, we never target at the lowest price. We will never settle for the lowest price. If you compare us to American or European suppliers, you will find that our prices are not the lowest in this group of suppliers. We are targeting at optimization. We have a good team. We visit the customers and give them quality customer service. We try to help the customers in improving their facilities during the whole lifetime of our product.

PM: Are you facing competition from China?

HM: Yes, we do face competition from China. Many Chinese companies are coming with similar products with very attractive prices. Sometimes it's a challenge, especially when the customers regard our products only as spare parts. If they have to change a part, they look for the most attractive price. But still, in many cases, the replacement parts we offer stand out from the rest when they have an added feature – some kind of new improvement. We keep changing the specifications of our consumables so that the customers get some more benefits. For example, the customers can save on raw materials and energy; less recheck for the system is required; a higher yield for the production plant is reached; and the overall quality of the fiber improves. We still feel that paper is made in stock preparation, because it is then that you define the quality target of the end product of the paper machine. What keeps us positive in the Indian market is that we are seeing many customers coming back to AFT after trying other vendor's products for long term benefits.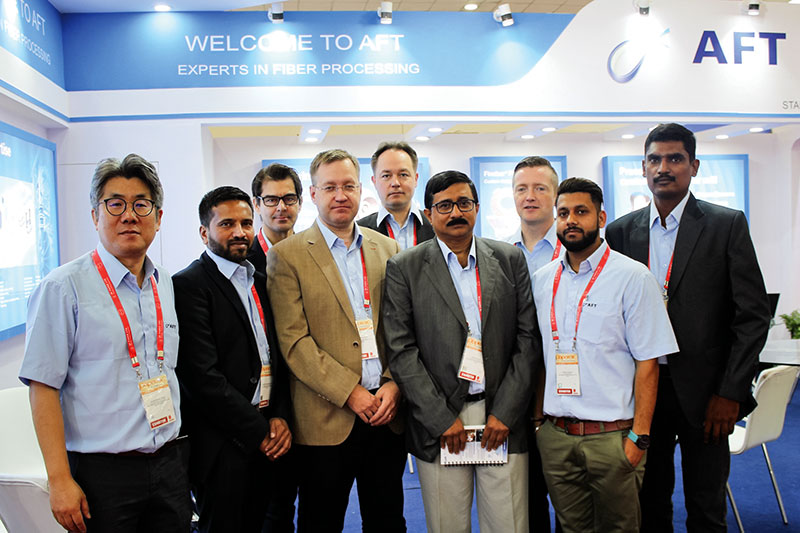 PM: Could you tell us about the latest developments that have taken place in your Company?

HM: We have recently launched MacroFlow2 cylinder with new selection of wires and construction. This is the latest technology for all pulp screening applications. We are targeting very accurate slot deviation of the cylinder so that the quality and capacity of the cylinder can be optimized. This is a prime product we are offering to many of our customers. The other very important products for us are refiner plates and Finebar® technology. With Finebar® technology we are going with very low intensity refining. It means that we are optimizing the development of the fibers. We can make very low intensity refiner fillings so basically fiber development can be maximized. For example, in many cases, we do not want to cut the fibers, but if the fibers are getting shorter their bonding ability is getting less, and you are generating fines. In most of the applications that is not a wanted feature. So, this Finebar® technology is something that only AFT can do.

PM: What are your future targets?

HM: We are looking for a steady growth, and we want to visit a larger number of customers. We want to expand our workforce in India as well. After a couple of years we may start manufacturing all our key components in India.